360 Essentials: Favourite Food Blogs and Websites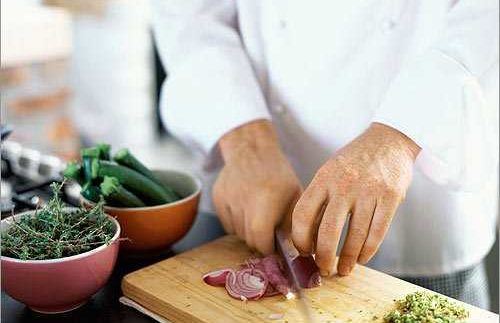 It's no secret that we at Cairo 360 enjoy our
food. The beauty of it is that food is a necessary component to staying alive
and kicking; so why not savour the simplicity of feeding ourselves and take joy
in it?
Sometimes, we all need a little hand in the
kitchen and thankfully, we've got a list of go-to Egyptian and international
websites and blogs, which make great helpers when our cooking creativity needs
a little boost. So, click away and enjoy!
Egyptian Blogs and Sites:
Buttered-Up: This little gem of a blog
provides some luscious eye candy in the form of photographs that accompany each
post's recipes. Not only are the photographs very well crafted; but they also provide
detailed step-by-step recipes and what the dish should actually resemble in the
end. The use of and accessibility to local ingredients make this a really
helpful blog for Cairo-based cooks.
Alf Hana: Co-authored by two local
plant-based eaters, this blog is unique in its focus specifically on
maintaining a vegan diet in Egypt. The site offers up various recipes,
including modifications of traditional Egyptian dishes, as well as helpful tips
and pointers on where to find those rare vegan-acceptable products, such as
almond milk and tofu. If you happen to be on the search of vegan-friendly
restaurants; they've got a section for that too.
Cook in Cairo: What we love the most about
this blog is its unpretentious, nonchalant manner in which the author describes
the cooking process, as well as the trials and tribulations of each course that
she's working through. Recipes include a healthy balance of the pesky
traditional dishes that are difficult to master such as rice as well as more
decadent options. Who doesn't love tiramisu?
Not Hungry Cuz I Ate: This site is created by
a local chef and food snob; so beware of the rants. While this blog is a little
different due to its content, if a foodie current events section was a real
deal in local newspapers; it might look something like this. From recipes and
fast-food chatter to local restaurant reviews and little blurbs about anything involving
food in Cairo, the website provides a fun read when food is on your mind.
International Blogs and Sites
All Recipes: This should be bookmarked in your food section for
when the going gets tough. Got random ingredients and don't know what to do
with them? Just type your items into the search box and the site will produce
endless suggestions of all types of cuisine, including cooking and preparation
time as well as calorie counts. The list of recipes is endless, with various
collections to peruse for hours from soups and stews to holiday dishes and
seasonal favourites. The best part about this website is the user ratings and
reviews that recommend modifications to the site's recipes.
Wicked Good Dinner: Run by a freelance writer that
ditched processed foods all together, this blog focuses on sustainable, organic
meals that don't break the bank. Another blog with lovely photographs, all the recipes
here are relatively healthy and provide just the right amount of information to
allow you to be creative with every recipe. Helpful news blurbs and interesting
titbits provide a great way to viral up the foodie in you.
Epicurious: If you're looking for decadence; search
no further. From recipes and menus to guides and resources, this website just
might have it all; not to mention the cooks' tools, which are perfect for
making lists. Also, check out the food dictionary when your recipe calls for a
certain preparation that you can't even pronounce, much less master. Plan your
party and check out the how-to videos.
Jamie Oliver: This handsome English devil has taken the food scene
by storm from his internationally known restaurants to his down-to-earth,
simplistic style by which he creates and discusses the passion of his life:
food. Not only does Mr. Oliver's website boast some of his best recipes with
easy steps to follow; but it is also home to a slew of articles on wine-matching
and his recent development of a food revolution. Be inspired and search away.
Most importantly, remember that there's a cook
in all of us and allow these blogs and websites to inspire you but not
overwhelm. They're mere guides to the world of foodie discovery that lies right
behind your kitchen door.