All mothers prefer quality time with their children over gifts. So, if you want a unique dining experience this Mother's Day with your mama, skip the gifts and splurge on a nice meal out. These are just some cool places you can take your mum to eat in Cairo. But whichever you choose, you'll be sure to give your mum a memorable day with delectable food and companionship. 
1. Abou El Sid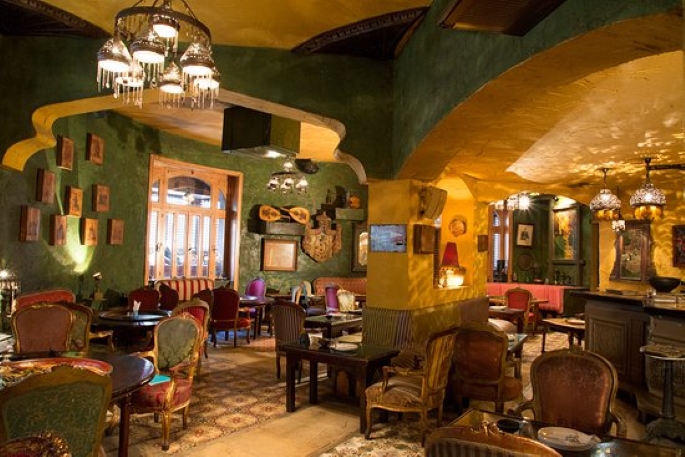 A classic Egyptian restaurant that serves authentic Egyptian dishes in a traditional yet modern setting in Zamalek, Mall of Egypt and Nasr City. From the crisp falafel to the succulent grilled meats, Abou El Sid is a safe bet for any mum who loves Egyptian cuisine. Also, it would be fun to compare her food and Abou El Sid's since that is what all mothers do, right?
2. The Birdcage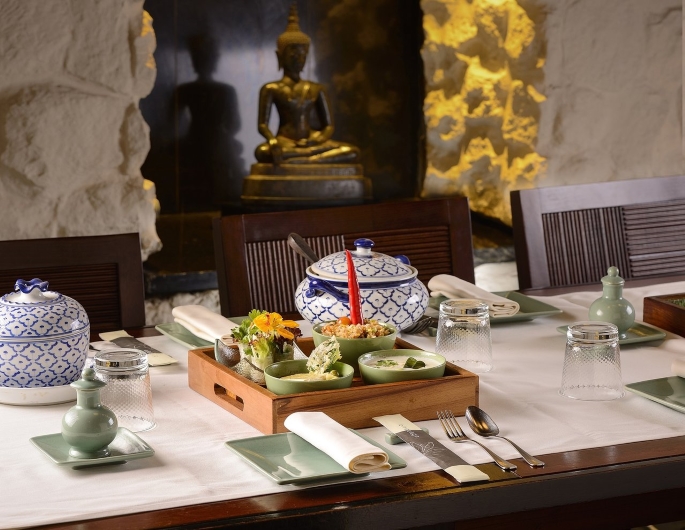 Try out this hip and trendy Heliopolis restaurant that combines Asian and American dishes in a botanical-inspired ambience. The Birdcage is perfect for mums who love to snap Facebook-worthy pictures of their food and spend time with their kids.
3. Cairo Kitchen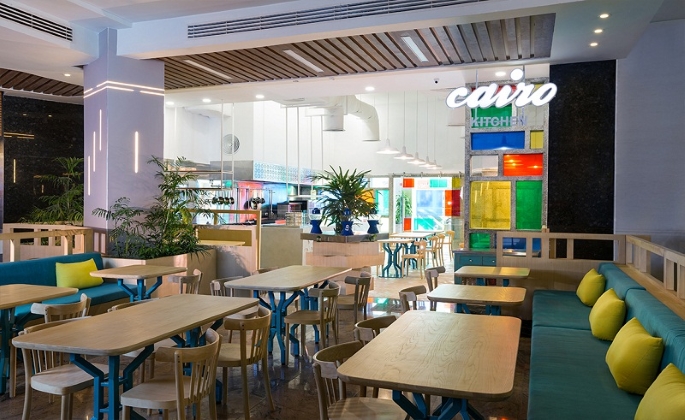 Another classic Egyptian restaurant boasts an all-day breakfast menu, serving traditional Egyptian breakfast options, such as ful medames, ta'amia, and other Egyptian dishes. Of course, Cairo Kitchen is not a high-end restaurant, but its atmosphere and food are unique, and you can opt for a walk around Zamalek with your mum after.
4. The Tap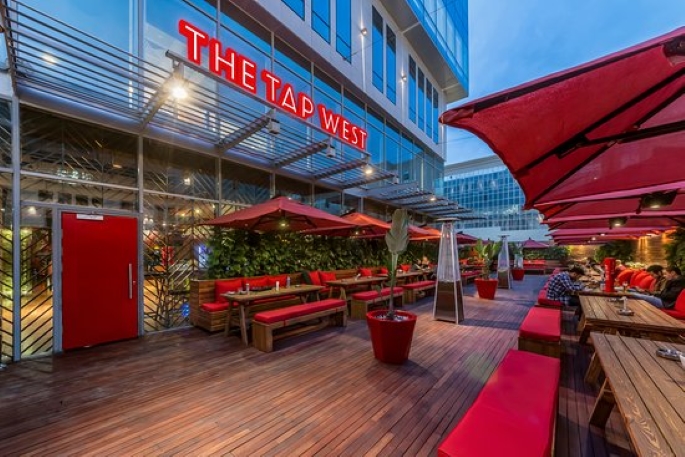 The Tap is a casual American restaurant that offers a wide selection of comfort food ranging from finger-licking chicken wings and burgers to unique cocktails and beer towers. The restaurant's ambience is laid back and casual, allowing every customer to let their hair down. So if your mum likes a good time, you can head there together during earlier hours to avoid younger crowds, and have a nice meal and play some pool. There are three branches scattered around town in Maadi, New Cairo, and Sheikh Zayed.
5. Kazoku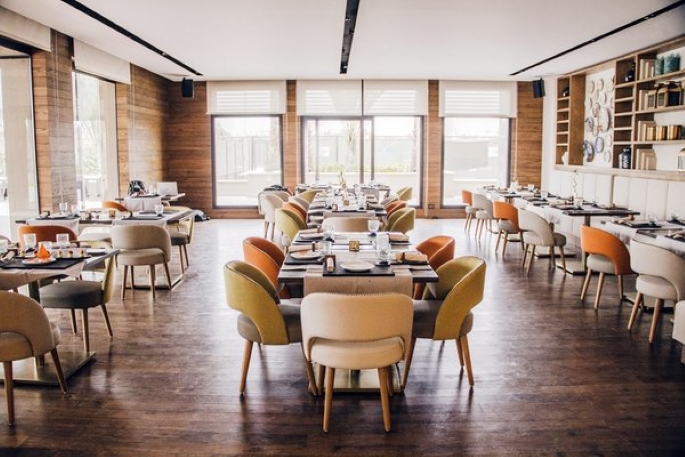 With an extensive menu, this Pan-Asian restaurant serves various sushi rolls, ramen, and other Asian fusion dishes. Kazoku's vibrant and lively ambience guarantees an enjoyable night out for you and your mum. Disclaimer, prepare to splurge a little because Kazoku can be a bit expensive but worth it.
6. Bab El Nil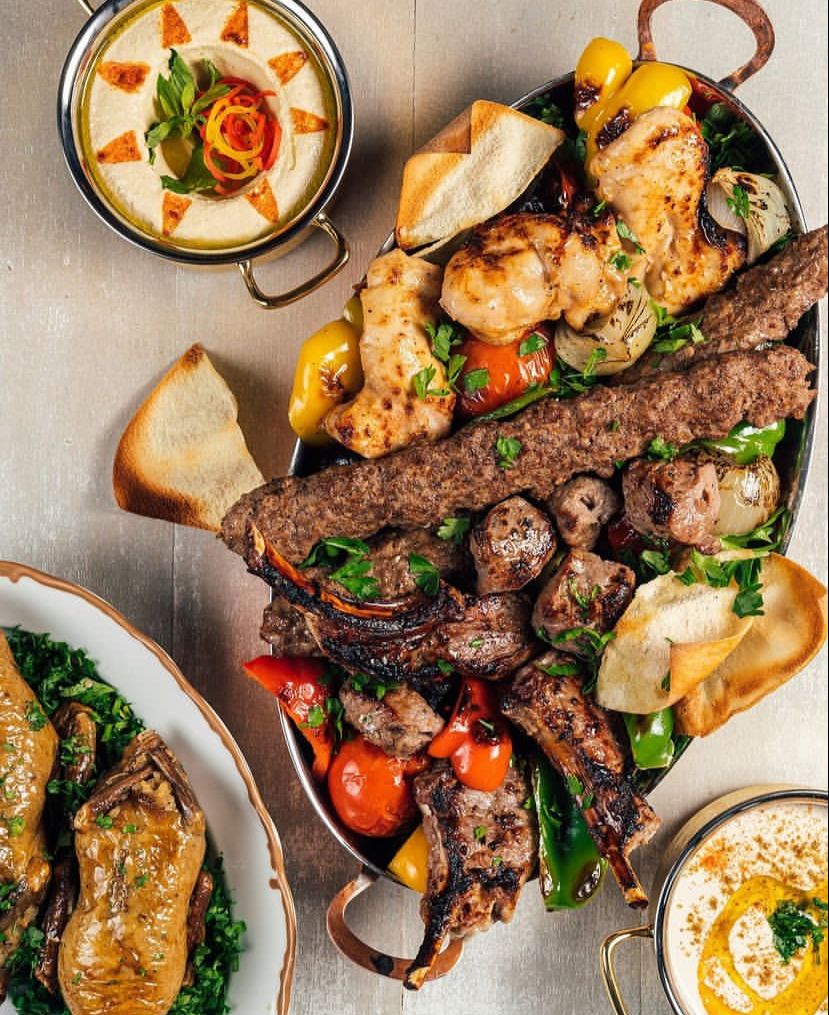 A traditional Egyptian restaurant that stands out for its breathtaking views of the Nile in Fairmont Nile City. Bab El Nil serves authentic Egyptian food, including grilled meat, traditional mezzas, and shisha. So if your mum is a shisha fan, she can enjoy the fresh air, pretty view, and shisha with a unique menu.
7. Cafelluca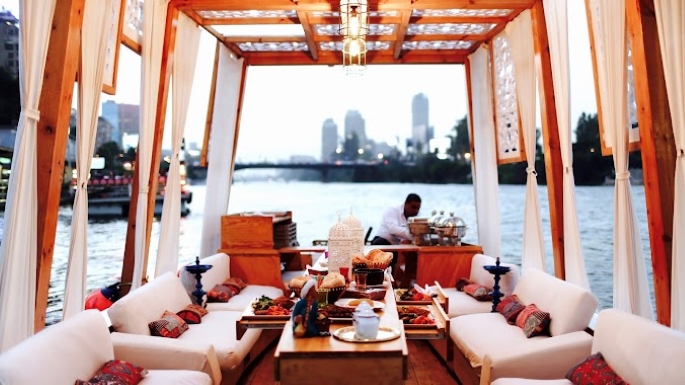 This open-air café is like no other; experience the beauty of the Nile with a modernised felucca boat that offers a wide selection of food and beverages. It's the perfect place to take your mum for a Nile Cruise, enjoy the beautiful view of the Nile together, and still experience the beauty of a Nile ride without the distorted music and worn-out wooden seats. You take the ride from Zamalek, Giza, or Maadi.