During Ramadan, when the sun sets, it's time for Iftar, the meal that breaks our fast after a long day of daydreaming of ice-cold water and a plate full of mahshi. Iftar celebrations are essential to Ramadan, and desserts are a must-have after these meals. There are several traditional Ramadan desserts that people look forward to every year. You can find various sweet treats in Cairo, from classic favourites to modern twists on our local delicacies. Here are seven Ramadan desserts that we are all looking forward to enjoying this Ramadan.
1. Konafa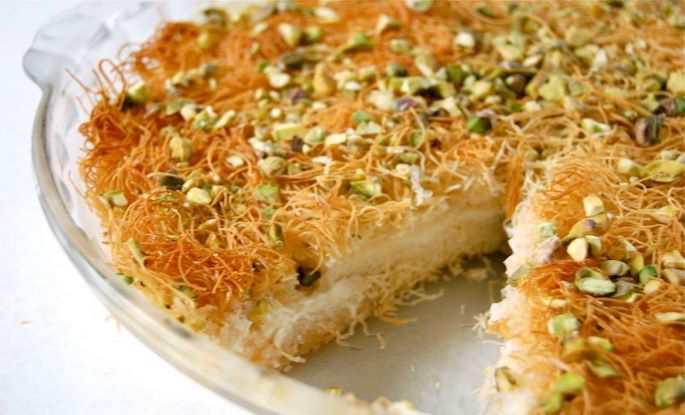 Konafa is a classic Egyptian dessert made with shredded phyllo dough, butter, and sweet syrup. It's often filled with cheese or nuts and served hot or cold. One of the best places to try konafa in Cairo is Abd El Wahab, a Lebanese restaurant chain serving an excellent version of this dessert and other local dessert shops serving the Egyptian version. 
2. Basbousa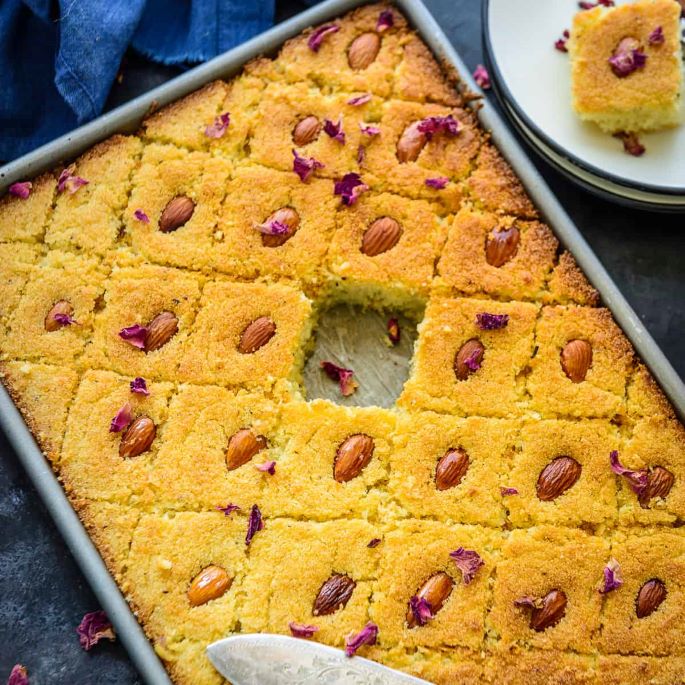 Basbousa is a popular cake-like dessert made with semolina, yoghurt, coconut, and syrup. It has a soft texture and is often garnished with almonds or pistachios. You can find delicious basbousa at El Abd, Mandarin Kouider, and many other places around Cairo.
3. Katayef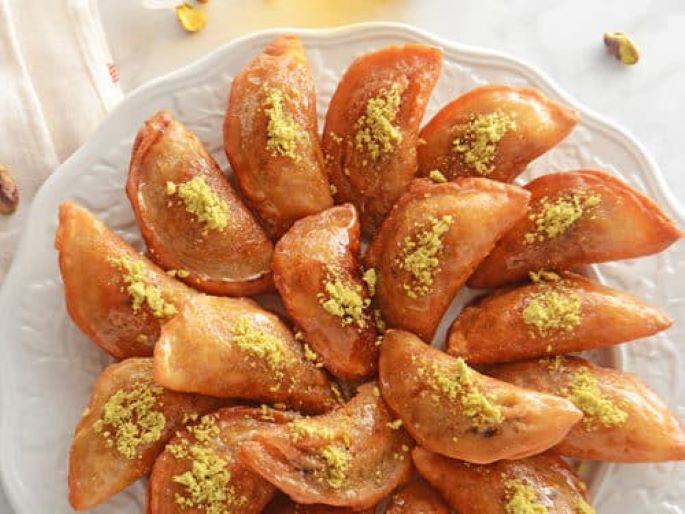 Katayef is a sweet stuffed pastry that's usually served during Ramadan. It's made with a pancake-like batter that's cooked on one side and then filled with nuts or sweet cheese. Some versions of katayef are deep-fried, while others are semi-raw. You can find katayef at any local bakery in Cairo during Ramadan.
4. Baklava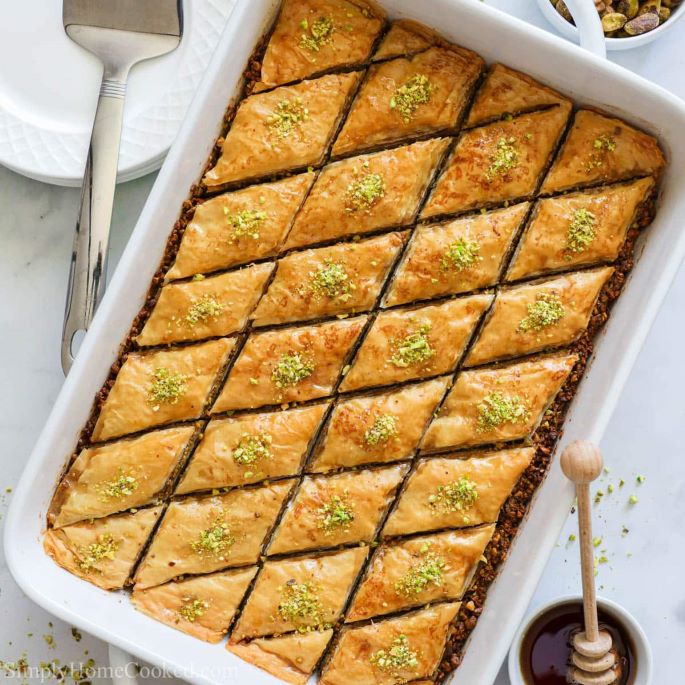 Baklava is a sweet pastry made with layers of phyllo dough, nuts, and honey syrup. It's a popular dessert in many Middle Eastern countries, including Egypt. You can find delicious baklava at Khan el-Khalili in downtown Cairo, known for its street food and sweets.
5. Om Ali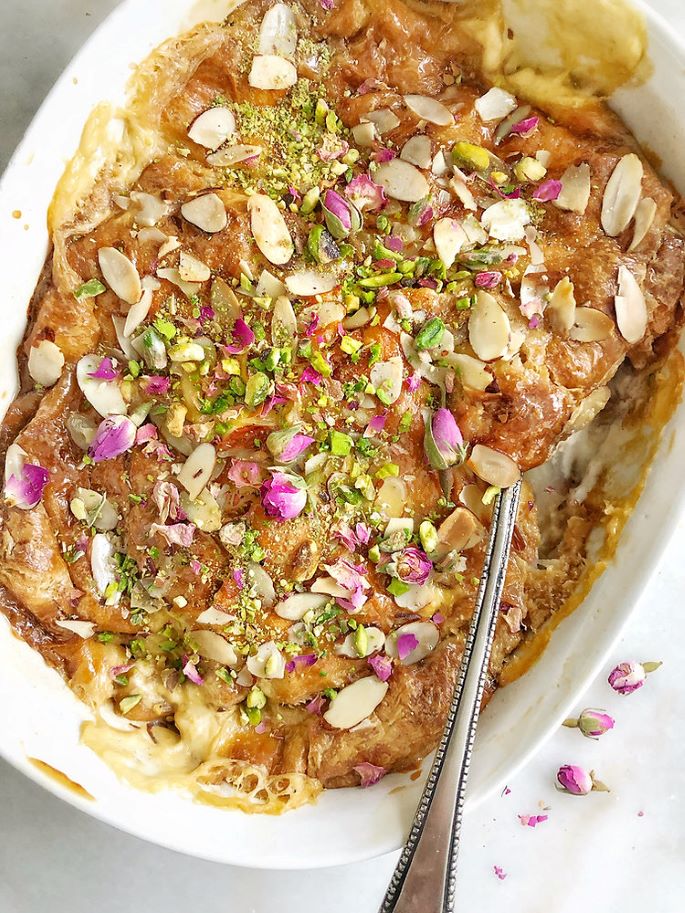 Om Ali is an Egyptian bread pudding made with croissants, milk, and sugar. It's flavoured with nuts, raisins, and cinnamon and served warm. You can find delicious Om Ali at El Abd, an Egyptian chain specialising in traditional Egyptian desserts.
6. Zalabia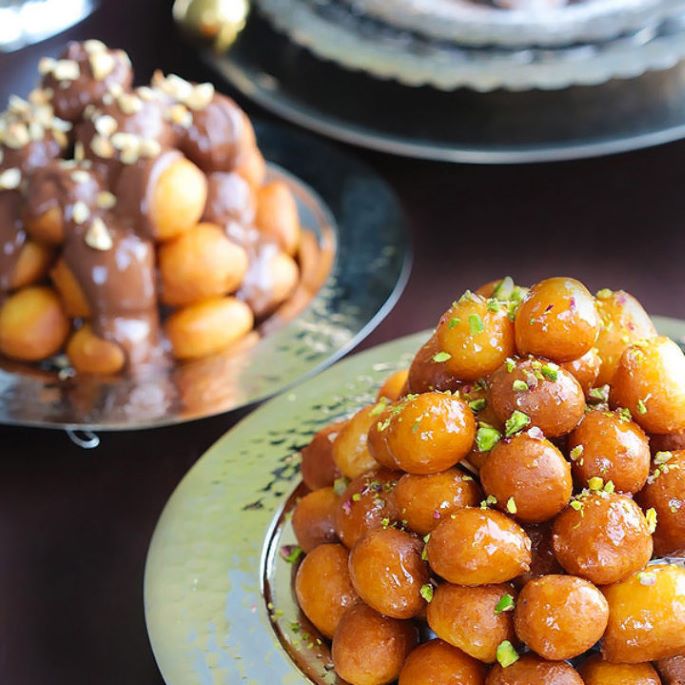 Zalabia is a fried dough that's often served during Ramadan. It's made with flour, sugar, and yeast and shaped into small balls. Then, it's deep-fried and dunked in sweet syrup. You can find delicious zalabia at many street vendors or Batatis And Zalabia.
7. Balah El Sham

Balah el sham is a popular dessert in Syria, Lebanon, and Egypt. It's made with dough, nuts, and sweet syrup — similar to churros. Balah el sham is crunchy and often garnished with powdered sugar. You can find tasty balah el sham at Naguib Mahfouz Cafe, a modern cafe in Khan el-Khalili or any dessert shop during Ramadan.