A Holiday Guide: What to Do in Cairo on a Weekend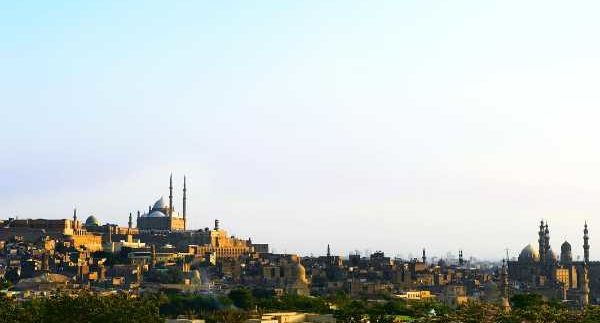 Cairo is
filled to the brim with places to see and experiences to soak in, whether it is
the ancient monuments or off the beaten path sights that are Cairene secrets. If
this is your first time to Cairo and you have no idea what to expect, you're
about to embark on an experience of utter chaos, which ironically has an
inexplicable order to it. It's going to be thrilling, magical and full of
adventure.
After
touching down at Cairo International Airport, make your way through the visa
line and hail a cab to the place where you've chosen to lay your head for the
next two nights. Tahrir Square in central Cairo is home to a slew of cheap hostels
including Bella Luna and Nubian hostels; both located on Talaat Harb Street. Seeing
as how it's a great starting point for your Cairo sightseeing trip; we
recommend grabbing a room in the area.
Day One: It's Thursday afternoon and the weekend
has begun, so gear up for your incredible three-day journey. Start off with the
infamous Egyptian Museum,
which lies on the West side of Tahrir Square. After wandering through its ample
amount of ancient antiquities and the royal mummy room, take a walk through the
charming streets of Bab El Louk and take in all of the architecture around, an
eclectic mix of Parisian influence to art deco.
Shisha and tea
are customary for the locals, so enjoy your own at Ahwa
Taka'eeba on El Nabarawy Street. Around
the corner is Townhouse
Art Gallery so poke your head in and
take a look at some of the local talent. For dinner, dine at Koshary Tahrir
for the traditional Egyptian dish, koshary. Wind up your night across the
street at Horreya,
where you can enjoy one of the cheapest beers around and quite a lively
crowd.
Day Two: Rise
and Shine! With a full day ahead, stop off for a little breakfast at Fatatri
El Tahrir, where you can grab a quick traditional pizza on the go. We recommend
the sugar and honey fiteer. Your geography book is about to bounce to life with
a trip to the Giza Pyramids; so head to the Metro and take the Sadat
line to Giza. Don't miss out on a camel ride and a tour inside
the Great Pyramid.
Hop back on the Metro and exit at Mar Girgis station
where you step back into time as you wander around Coptic
Cairo. Don't miss the Hanging Church and Ben Ezra
Synagogue which dates back to the 6th century. For lunch, take the Metro
to the Saad Zaghloul stop in Garden City. Around the corner from the Canadian
Embassy, is Foul
Mahrous, where you can enjoy the national dish of foul medames. For a
beautiful Cairo sunset, head across the Corniche for a ride on the Nile.
Day Three: Start
off your morning at the beautiful Al Azhar Park for some rare greenery
in Cairo. Enjoy your breakfast or lunch at the Lakeside
Cafe' with a view overlooking the city. Afterwards, take a tour of the Citadel
and Mohammad Ali Mosque. Completed in 1184, the Citadel was built by
Saladin while the Mosque, finished in 1848, boasts exquisite architecture.
For dinner, Andrea in
Marioteya and Mokattam has killer chicken, served up Egyptian style and if
you're feeling adventurous, the grilled quail is said to be superb. Before leaving
the Cairo head to Islamic Cairo and enjoy a traditional Sufi Dance with whirling dervishes at Wekalet
El Ghori. Across the street Khan
El Khalili Market is a great shopping experience like no other. Be prepared
for two things: bargaining and sensory overload. Stop off at the famous El
Fishawy Café, a 250-year-old café smack dab in the middle of the Khan.
If you're
looking for more information, check out our website for a slew of ideas,
including the best of Cairo's restaurants, nightlife, art scene, and more.
Embrace the chaos and enjoy your stay!