Four Seasons Cairo at The First Residence is the definition of luxury in this wonderful city. As a part of the renowned Four Seasons hotel chain, offering upscale accommodation, dining, and amenities, its location is unmatched, offering a stunning bird's eye view of the Pyramids and the Nile. The hotel hosts a variety of dining options with multiple restaurants and lounges serving international and local cuisine so that the guests can indulge in gourmet meals, enjoying panoramic views of Cairo while relaxing in stylish settings.
Docked opposite the Four Seasons Hotel Cairo at First Residence is the First Nile boat, home to restaurants that fit your every mood, offering a world of taste, comfort, and luxury. Beside the First Nile boat lies the dynamic outdoor Italian-style pizzeria, Riva, offering a selection of authentic Italian dishes. "Cicchetti Nights by the Nile" at Riva will be held every Thursday and Friday from 7:00 p.m. to 9:00 p.m. These nights include live music in the background to transport you to the streets of Italy.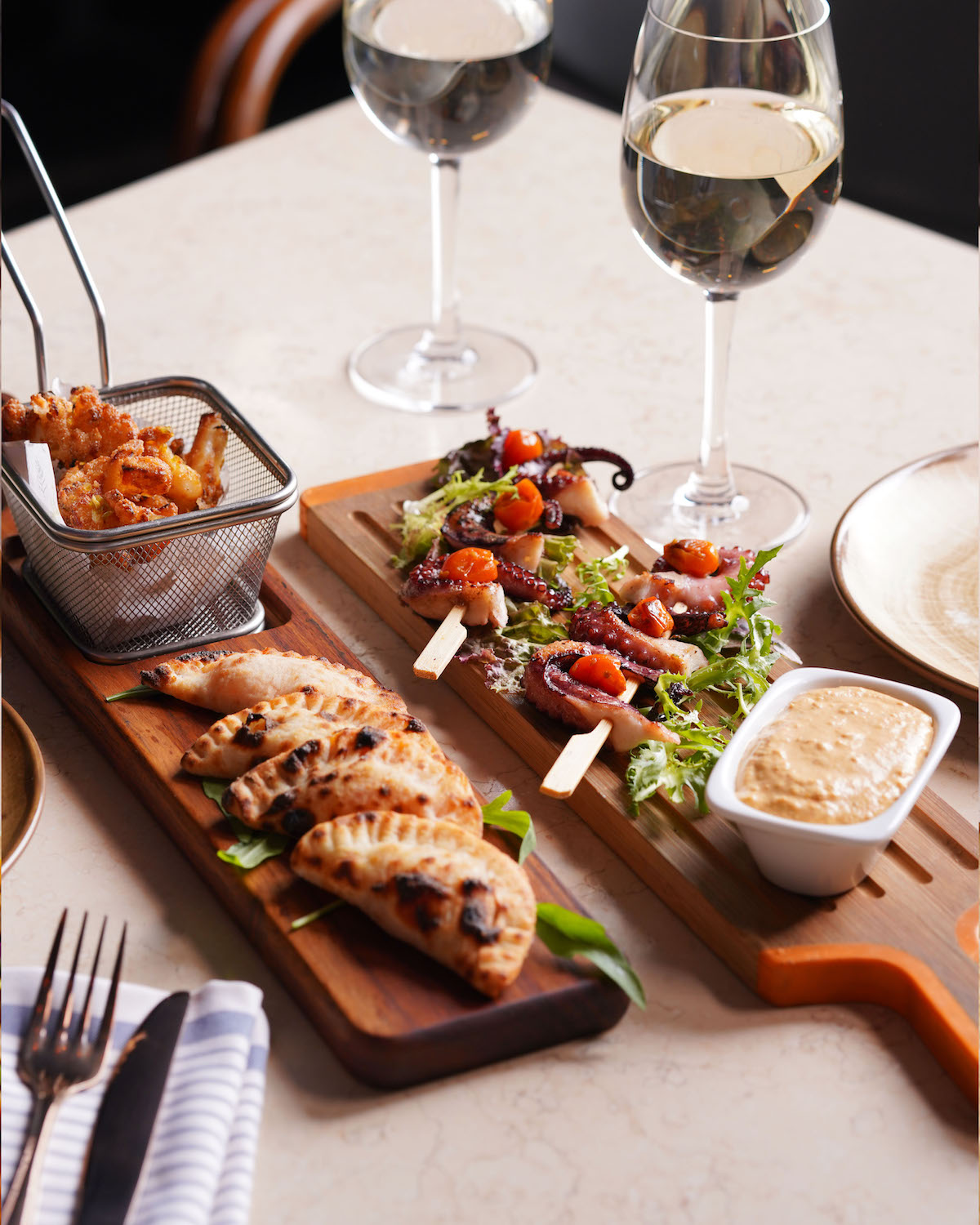 Cicchetti is a variety of Italian antipasti which are widely celebrated in the magical city of Venice. Riva recreates a cosy outdoor Venetian vibe during the gorgeous autumn weather, accompanied by live acoustic music, hand-made Italian bites, drinks, and personalised service.
During Cicchetti nights, guests can choose from an à la carte menu with many Cicchetti items, referring to snacks or bites, served the Venetian way. The à la carte menu includes charred octopus, calzone, truffle arancini, bruschetta, calamari, and goat's cheese or mushroom ricotta crostini.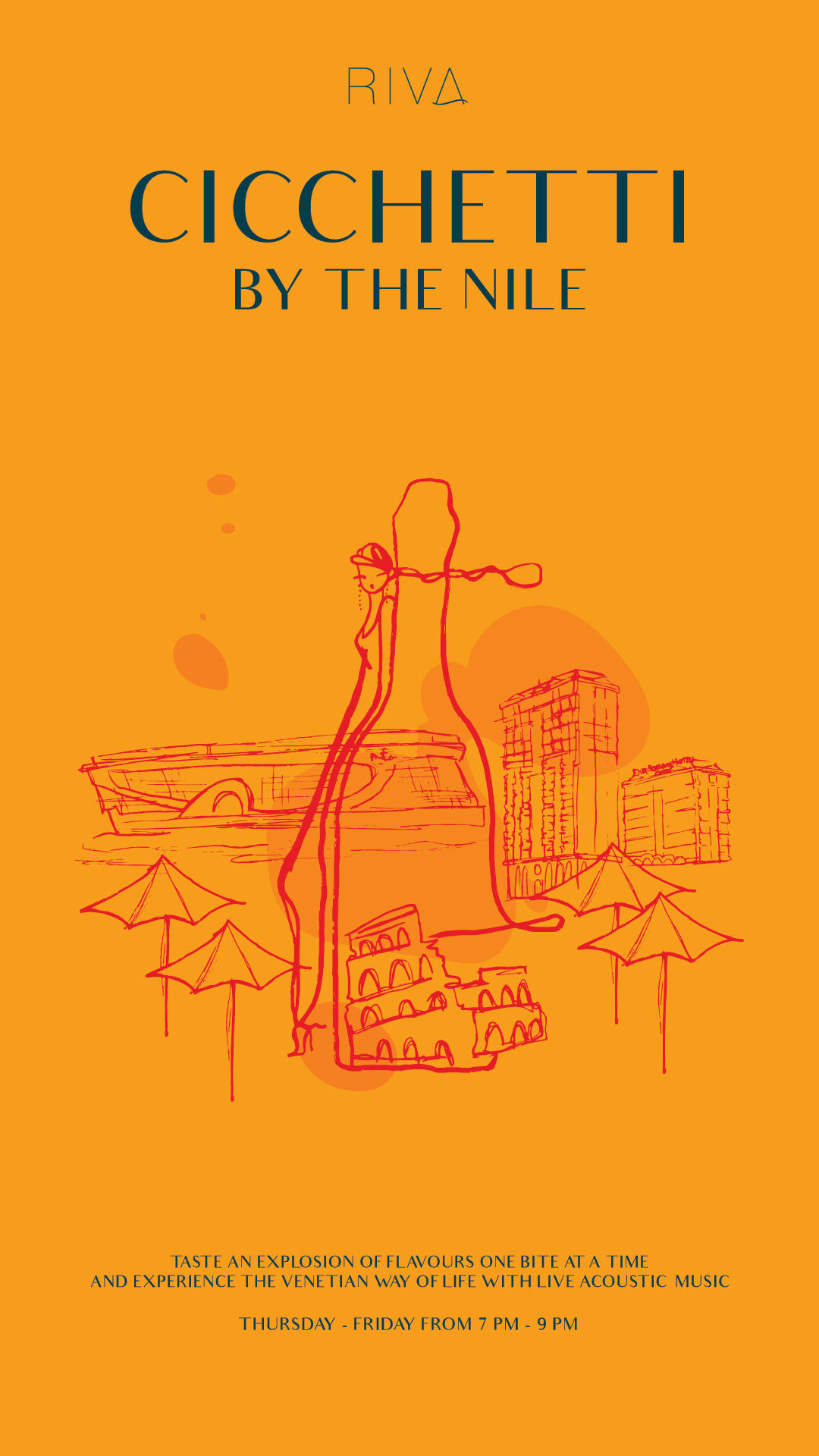 To compliment your meal, indulging in a selection of Cicchetti items and a glass of Egyptian wine will only cost you EGP 600+, perfect for sharing for two guests.
Hurry up and book your reservation for a true Venetian experience through +2 02 3567 2022.