Embarking on a journey along the timeless waters of the River Nile is an experience that entwines history, culture, and natural beauty in a way unlike any other. For centuries, the mighty Nile has been the lifeblood of Egypt, nurturing civilisations and inspiring legends. Today, it continues to be a source of fascination and enchantment, drawing travellers from across the globe.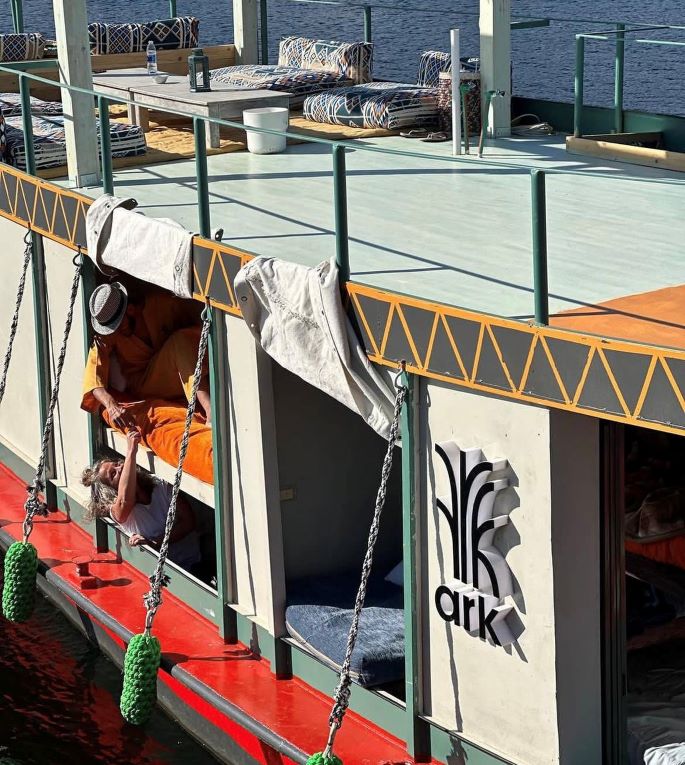 Ark Felucca in Cairo is not just a boat ride; it's a voyage into the heart of traditional finesse. This exceptional experience elevates the classic felucca journey to new heights, offering a unique blend of cultural authenticity and modern comfort. What sets Ark Felucca apart is its welcoming atmosphere; you can even bring your pets along, ensuring that every member of the family can partake in the adventure. As you glide along the tranquil waters of the Nile, the serenity of the cruise envelops you, creating a soothing ambience where the bustling city feels a world away. The crew, led by the warm-hearted owner, exudes genuine hospitality, ensuring your experience is nothing short of exceptional. Onboard, a curated menu of traditional drinks and dishes awaits, tantalising your taste buds with authentic Egyptian flavours.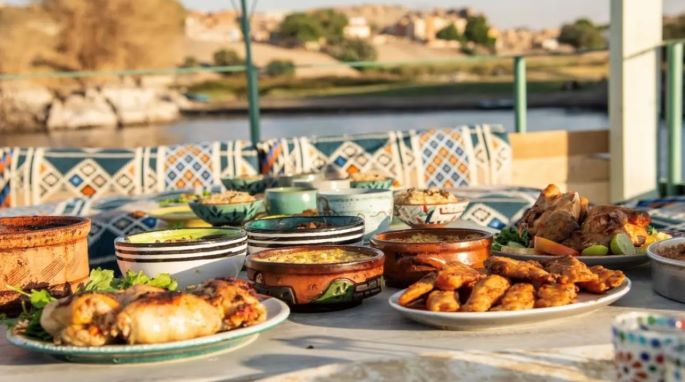 Departing from the picturesque location beside the Royal Mohamed Ali Club, the Ark Felucca experience is not limited to individual indulgence. This enchanting voyage can be meticulously curated for groups of friends and family, transforming an ordinary outing into an extraordinary memory. The team's dedication to ensuring absolute comfort and cultural authenticity is evident, making each journey a tailored and unforgettable affair. Looking ahead, the visionary owner of Ark Felucca is ambitiously planning to expand their offerings. Soon, the felucca experience will evolve into immersive 3-day to 10-day trips spanning various cities along the Nile as the felucca has a few beds and room for sleeping bags. This expansion promises a grander exploration, allowing travellers to delve deeper into Egypt's rich history, all while luxuriating in the traditional finesse and unmatched hospitality that Ark Felucca wants to be known for.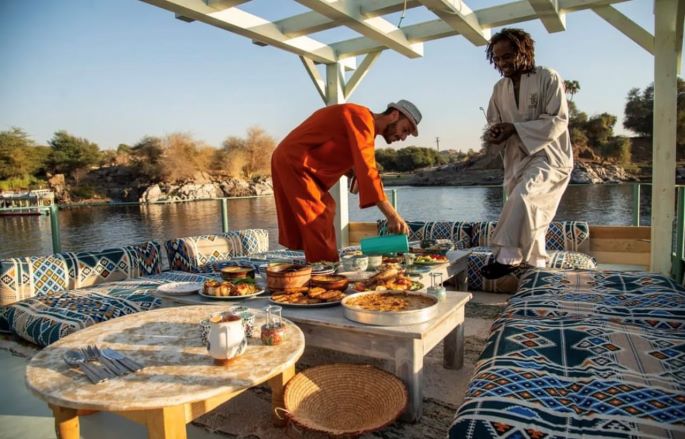 You can reserve your spot on this enchanting journey through their Instagram page, where the magic of the Nile awaits your discovery. The beauty of the Ark Felucca experience lies not just in its tranquil sail or the picturesque surroundings, but in its ability to be tailored to your needs.