BMW 2-Series Active Tourer: Revolutionising the MPV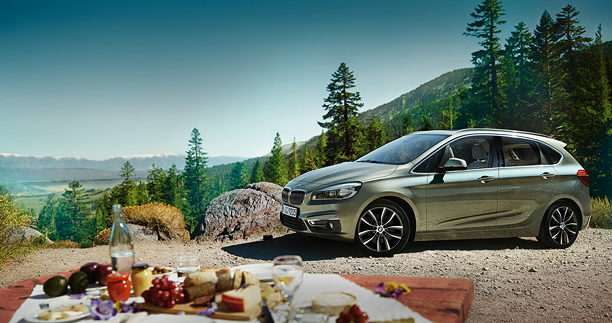 The first ever MPV from BMW, the all-new 2-Series Active Tourer, is – in no uncertain terms – a game-changer. Combining style and functionality, the German car manufacturer has revolutionised the traditional concept of a car for the family – because it's so much more.
The 2-Series Active Tourer's significance in BMW's timeline is two-fold; it's both the first MPV and the first vehicle to utilise front-wheel drive – which it makes excellent use of both. For all the gobbledegook surrounding modern cars, 2-Series Active Tourer strips it all away for what is a dependable, steadfast and, most attractively for the streets of Cairo, versatile vehicle.
In layman's terms, the advent of front-wheel driving makes for a much safer ride. The 2-Series Active Tourer gives much better traction as the weight of the engine helps give the car a much greater directional stability. It's an economical car, too; lighter in weight than most MPVs, The 2-Series Active Tourer is much more fuel efficient with a combined consumption of 4.9L/100KM.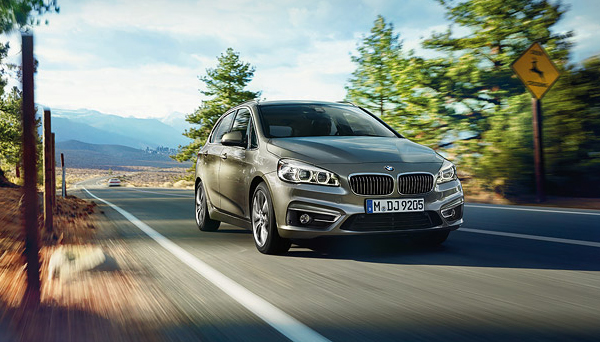 One of the characteristics that contribute to its fuel efficiency is the new Three-Cylinder Twin Turbo Power Engine which boasts a turbocharger, variable load control, direct injection and Valvetronic variable valve control. For Egypt's most ardent petrol-heads, this produces what BMW calls a "vivacious and sporty sound" and an outstanding 136hp.
Visually, it's rather difficult to make an MPV look like anything other than an MPV. The 2-Series Active Tourer, however, retains BMW's DNA, further paying testament to its versatility and function as a cohort of a vehicle, of sorts, that is every bit as practical and driver-friendly as it is striking.
Said practicality is reflected in almost everything there is to discover inside the car. Making great use of its space, comfort plays a huge factor; with a fully adjustable 40:20:40 rear seat bench, as well as a fully adjustable passenger seat that potentially allows drivers to load the car with anything to the length of up to 2.4 metres, the sheer amount of customisation, once again, makes it just as much comfortable ride as it is a joyful one – there's plenty of space for individual passengers, be it leg room or head room. Even the driver's seat has been conceived for both comfort and safety; elevated seating means that the driver has excellent forward visibility.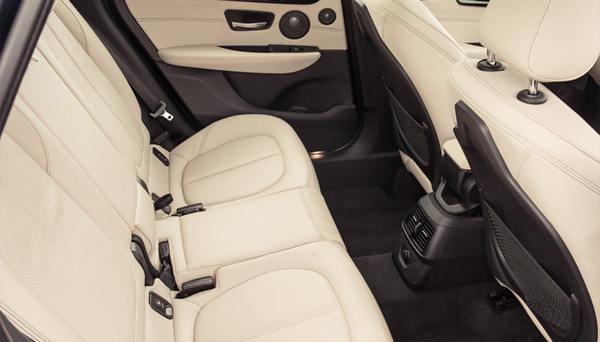 As has become standard with BMW, the dashboard controls are laid out for maximum efficiency and ergonomics and the driver will never have to take their eyes off the road. Using BMW's iDrive system, all functions are easily accessible and their easy and sophisticated usability are everything that has come to be expected of the BMW experience.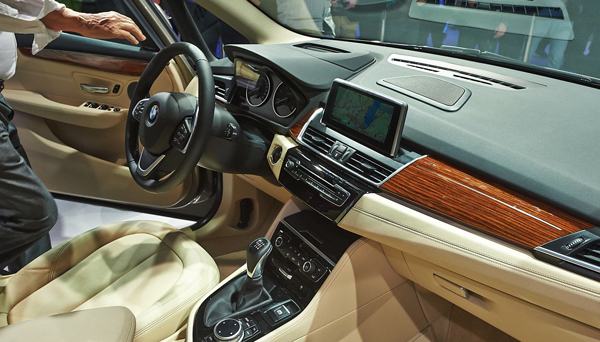 The Highly innovative BMW Connected Drive offers limitless and seamless connectivity between the driver, his BMW and the outside world. Be it Facebook, Twitter or hundreds of web-radio stations, with the new 2 Series Active Tourer you're always connected.
BMW has famously touted the phrase, 'The Ultimate Driving Experience', and with the 2-Series Active Tourer marking what could be a future trend for the manufacturer and setting the new benchmark for the premium compact class, what this car proves first and foremost is that you'll always feel like you're at the wheel of a premium BMW.
Click here for more information.