Cairo 360 Takes the ALS Ice Bucket Challenge!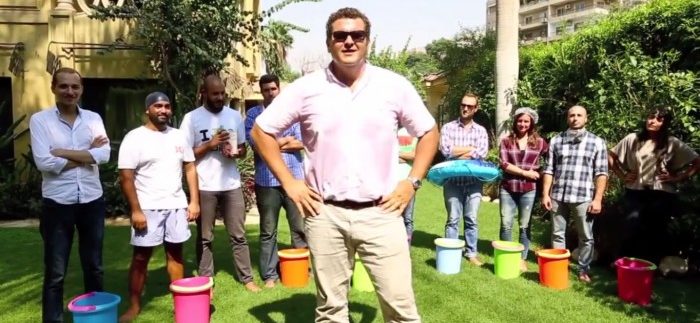 The Cairo 360 team has today taken on the ALS Bucket Challenge and we've challenged a few of our good friends to follow suit.
A group of our bravest souls were on hand to make a donation and contribute to an online craze that has seen people from across the world dump buckets of ice and water over themselves in the name of good fun and charity.
The viral phenomenon has been taken part in by a range of celebrities including everyone from Justin Bieber, to Bill Gates, with American non-profit organisation, the ALS Foundation, receiving donations.
Founded in 1985, the foundation works at raising awareness and research money for sufferers of amyotrophic lateral sclerosis – aka Lou Gehrig's disease.
Click here to watch the video.
For more information about ALS, click here.