Cairo 360's Guide to Best Date Spots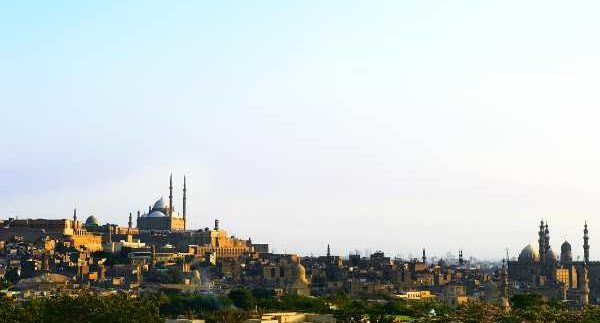 written by
Aleksandra Sekinger
You've found that special someone and now it's time to
romance him or her. While Cairo
is a fantastic city, you've got to have a game plan to execute a great date. Thankfully,
Cairo 360 has
brainstormed five great plans for five hot dates. In our line-up, you'll find
the full range of dating adventures from a picnic at Al Azhar to a night out at
one of Cairo's
finest restaurants.
The Greek Club
During the summers, the Greek
Club is a great date spot thanks to their outdoor garden terrace. Throw in
their legendary Greek salad, freshly fried calamari and shish tawook; and
you've got a delightful dinner for two. Beer, wine and ouzo are also available.
Even if it does get a bit crowded, the tables are spread far apart enough so that
you'll be able to carry out a private conversation on the terrace.
After dinner, it's just a five-minute walk to Townhouse Gallery
of Contemporary Art, where you can check out what's going on in Cairo's art scene. Dinner
for two at the Greek Club can go for around 75LE to100LE, and exhibits at
Townhouse are free of charge.
La Maison Blanche
If you're the kind of person that wants to impress
your date with a fancy venue and a delicious plate of food– and you're not
afraid of paying big bucks– La Maison Blanche
is calling your name. The perfect place to dine in style, La Maison Blanche is
a French restaurant offering some of Cairo's
most elegant and exquisite food.
We recommend the smoked salmon soup, which is creamy
and divine amidst the tender scallops and sprigs of asparagus, and the
Australian rack of lamb that was well-seasoned and cooked to perfection. Expect
dinner for two to go for around 800LE. It's a high bill, but well worth it if
it can be afforded. Look forward to a complimentary sixth course of flavoured
chocolates, macaroons, marshmallows and Turkish delight.
Dinner & A Movie, VIP-Style
Dinner and a film is always fun for a date night. Why
not treat your date to the classic dinner and a movie but take it up a notch? There
are plenty of restaurants in City Stars, including Mexican food extraordinaire El
Chico. The mixed grill fajitas entrée is a must. Strips of perfectly
marinated carne asada, grilled chicken and shrimp served atop a bed of green
peppers and onions come sizzling on a steaming hot plate.
Make your cinema trip special by treating your love
interest to Golden Stars Cinema, which has three exclusive VIP theatres with
incredible reclining arm charms. Don't forget to book your seats in advance to
optimise seat locations. Dinner at El Chico for a couple will cost around 200LE,
while VIP Lounge Seating costs 100LE per person.
Felucca Excursion
Tell your date to meet you at a designated time on the
Corniche in front of the Four Seasons Hotel in Garden City at a felucca spot is
called Dok Doks. An hour before, run over to Taboula and pick up
loads of mezzas and fresh salads, including their lovely hummus with meat,
muhammara (a dip made from walnuts, chilli peppers and olive oil), grilled
halloumi, fattoush and taboula.
Then scurry on over to the Corniche in front of the
Four Seasons to secure a private felucca for two. When your date arrives, there
will be delicious fresh food, a private felucca and the Nile
waiting for him or her. What could be more romantic than that? A few appetisers
at Taboula should not set you over 100LE and a private felucca might cost
anywhere from 60 per hour but can be bargained down.
Al Azhar Picnic
What could be lovelier than a peaceful afternoon in a
park, enjoying a hand-prepared picnic? Not only is this a less expensive
option, but your date will also appreciate that the picnic has a personal
touch. Pack a picnic basket full of sandwiches, fresh carrots, tomatoes,
cucumbers, labnah, hummus, olive oil and cold drinks. Metro supermarkets have a
fridge at every entrance that sells freshly made sandwiches and quite bites if
you're looking for a grab-and-go option.
Next, pick your date up and head over to Al Azhar
Park. The entrance per person is only 5LE, and there's lots of grass to roll
over and have a nice afternoon picnic on. Don't forget to pack some water and a
blanket to lie on.