Cairo Guide: How to Find a Flat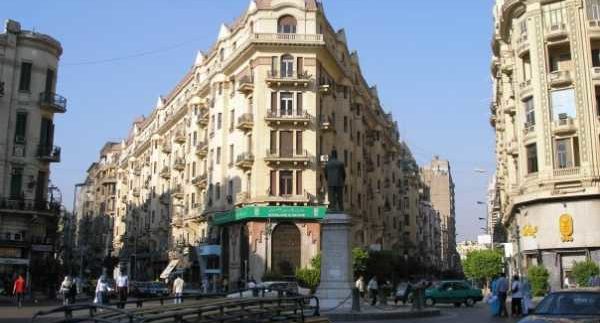 written by
Aleksandra Sekinger
Finding a great flat in Cairo can be as difficult as finding a great
job in this city. It might take quite a bit of time and a few failed attempts
at finding that dream apartment rent or buy. Along the way, you might encounter
some less-than-pleasant experiences with greedy brokers, dilapidated buildings
and a bug infestation or two. However, with the words of wisdom in this guide,
you'll be on the way to finding the flat of your dreams in Cairo.
First word of advice: familiarise yourself
with Cairo
neighbourhoods, and prioritise where you want to live before you start
flat-hunting. Know your price range. Generally, there are three different modes
of finding a flat: web-based methods, inquiring locally and alternative third-party
methods. We'll cover these and then give you some pointers to keep in mind
before agreeing to rent or buy.
Web-Based Methods
There are several websites that list
available flats for rent or sale, including Craiglist Cairo
and Apartments in
Egypt (rentals only). Generally, most flats for rent are furnished,
although these websites offer both furnished and unfurnished flats. Note that
many websites are aimed at foreigners, and prices are quite inflated.
Cairo Scholars is an email list server aimed at making
Cairo life easier
for expatriates. It is currently one of the most popular ways to find a flat
for rent. There are also occasional apartment listings for sale. Unfortunately,
the Cairo Scholars' member policy recently changed and now requires that new
members of the list to have .edu email addresses. This will continue to help
existing members and students, but sadly not others. If you have a friend on
the list, kindly ask him to forward you relevant apartment listings.
Inquire Locally
If you know the exact neighbourhood that you
want to live in, walk around and ask some bowabs, or door men, if there are any
apartments for sale or rent in their building. If you're not Egyptian and don't
speak Arabic well, bring an Egyptian friend or someone that speaks the
language. Although it seems like quite a linear and inefficient approach, this
is one of the best ways to find a nice flat in Cairo and is practised by many Egyptians.
Occasionally, a bawab will recommend a
simsar or broker. Brokers generally specialise in certain areas of Cairo and will mediate
between you and a landlord or a real estate owner. A broker will show you
several flats that meet your requirements and price range. A common trick
practised among Cairo brokers is to show you several flats within your price
range that are quite run-down and then a few flats that are incredible but well
above your price range as to convince you to raise your budget. It's
recommended to set a lower budget that what you're willing to pay to anticipate
the more expensive apartments they will show you.
In return for his services, a broker will receive a
sum of your first month's rent. Always agree on the broker's fee before
deciding to work with him or allowing him to show you flats. Some brokers
charge exorbitant fees. Generally, this fee is equal to a half month's rent if
you're staying for six months and a full month's rent if you're staying for a
year. Technically
you're not supposed to pay it; the owner is, and you give the simsar a tip. If
you're paying the landlord a month's security deposit, he usually hands that
over to the broker.
There are
also real estate firms like Coldwell Banker, Centruy 21, and ERA. We recommend
ERA, which have branches all over Cairo,
and are contractually obligated to helping you find an apartment for six months
until you find something you like.
Alternative, Third-Party Methods
Don't hesitate to ask your employer,
school or an organisation that you're involved with if someone can help you
find an affordable flat. They might have flats available at subsidised rates,
or they might be able to extend the services of a trustworthy broker.
Local English-language magazines such as
Community Times list rentals and sales in classified sections. Occasionally, you'll find an advertisement by
a company that has a large database of apartments for rent and sale. However, like
the aforementioned websites, these companies are geared towards foreigners and
their services can be quite costly.
Think Before Signing
Once you've found a place in Cairo that you can call
home, there are still more things to consider before signing a contract. First,
make sure that the price is fair. Ask a trusted friend who is familiar with
flat rates in the area if the price seems right. Generally, rent and sale
prices are higher in areas like Zamalek, Mohandiseen, Dokki, Maadi and Heliopolis . Rent is
cheaper in downtown, Nasr city and Rehab
City .
Second, when visiting the apartment or
house, make sure that the apartment's utilities are functioning properly. Pay
attention to running water, water heaters, the telephone line, electrical plugs,
gas, oven, stove, fridge and toilets.
Also check to make sure that there is no
sign of bugs. Try asking the former tenant if he knows anything about the bug
history of an apartment. Ask specifically about bed bugs, fleas and
cockroaches. If these are in your apartment-to-be, you're already living in a
nightmare.
Pay attention to the flat's location and
walk around the neighbourhood. Be mindful of the noise factor and how important
that is to your sleeping habits. If a flat is in a particularly loud neighbourhood,
like Downtown Cairo, or by a large mosque, you might want to reconsider the
location.
The bowab
is also an important consideration. If he is overly nosey from the start, then
it's probably a bad idea. If he's helpful with carrying stuff or if he's barely
there, even better. Also, security things like the building entrance door
closing at night or there being metal bars on all doors and windows are added
bonuses especially if you're renting on the ground floor.
Finally, make sure that you sign a
contract with the landlord in a language that you can understand. Keep a copy for
yourself.