Cairo Guide to Nightlife in Heliopolis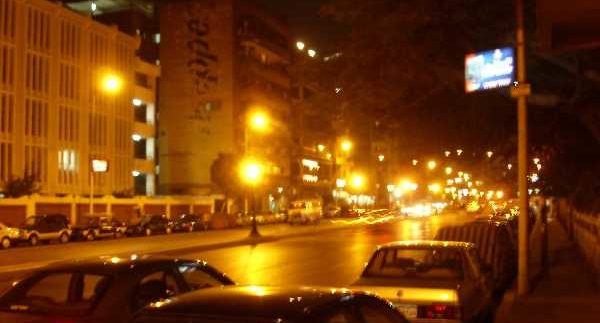 written by
Aleksandra Sekinger
He who says that there is no nightlife in Heliopolis obviously hasn't
hung out with the Cairo 360 crew. Sure, Heliopolis isn't the epicentre of posh
clubs, but it does have its fair share of affordable watering holes and shisha
lounges with great food. If you'd like to know about the hippest place to watch
the game, a chill spot to have some drinks with friends or where to find our
neighbourhood's best shisha; we've got you covered. Who said you need to go all
the way Downtown to have a great time? Heliopolis is where it's at!
Deals: Located on a
quiet street in Korba, Deals
is a great getaway for a few after-work drinks and the football match du jour.
Deals is surprisingly affordable, and the atmosphere is laidback with dim lights and
oriental pop music. The bar has a large menu,
although most Heliopolis peeps just drop in for a quick burger and other finger
foods.
The beers and selection of red and white wine are safe options, but we
suggest you venture out and try their cocktails. The bloody Mary (35LE)
is a great mix of tomato juice and vodka. Expect to get a kick, quite
literally, out of the Long Island ice tea (55LE). It's a strong and delicious
mixture of all the different kinds of spirits; you might need to order a small
appetiser or salad just to get this drink down.

Alle Botti: Despite its rather ambiguous exterior, Alle Botti is one of
Heliopolis' best-kept secrets. Not only does the venue boast a fine selection
of beers and spirits, delicious shisha and good food; but many loyal veterans also
gather here to play backgammon and dominos until the wee hours of the morning.
There is a large
selection of domestic and imported whiskey, gin and vodka. The prices are
affordable: a bottle of Stella costs 14LE, while other Egyptian beers and
drinks are under 20LE. The real treat at Alle Botti is the dessert. The new
Irish whisky ice cream is heaven; served in a tall glass with layers of coffee,
Irish whiskey and vanilla ice cream.
The Lounge: If there's one thing that Heliopolis does better than any other Cairo
neighbourhood, it's chic shisha lounges; and The
Lounge is one of our favourites. This hip, young restaurant/ shisha café
offers outdoor seating, good food and out-of this world shisha. It's also a
favourite spot to watch football matches at. There are even flat-screen TVs in
the bathrooms; so you won't miss a single play!
If you like smoking shisha, you're going to love The Lounge. We highly
recommend the guava shisha (15LE). It tastes like you're drinking the sweetest
guava juice you can imagine. Scratch that– it's better than the best guava you
can imagine! The peach flavour is also nice and has a very aromatic taste. The
shisha at The Lounge is always as smooth as butter and never too harsh. The
Lounge gets our vote for best shisha in Heliopolis.
Rooftop Garden: A quieter place to enjoy a nice meal, a cold beer and fresh air is The
Rooftop Garden in the Karvin Hotel. Beer
options include Stella (16LE), Meister Max, Sakkara and Heineken. Available
wines include red and white wines of the Omar Khayyam, Sheherazad and Cape Bay
brands, which can be purchased by the glass (25LE) or by the bottle (100LE).
The Rooftop Garden also offers imported gin, vodka and cognac (70LE). Spirits
and beer come with freshly popped popcorn.
The menu mostly consists of sandwiches and
main courses. The beef stroganoff (40LE) is strips of steak sautéed with
mushrooms and onions in a creamy tomato sauce. The fries are crunchy and a
delicious treat when dipped in the Stroganoff sauce. There is shisha (12LE)
available at the Rooftop Garden, but it isn't very good. However, if you're craving
a shisha, it will do the trick.
Fiji:
is an upscale Heliopolis hangout known for its retro decor, great shisha and a
variety of salads, pizzas and pastas. If you're in for dinner, we recommend the
simple but delicious Alfredo pizza (28LE), a well-baked crispy pizza with
chicken, peppers, lots of cheese and oregano.
Fiji has one of the most diverse shisha menus in Cairo. Our absolute
favourite shisha is the shisha Fiji (15LE), a combination of premium mango and
peach tobaccos. Unlike any shisha that we've tried in Cairo, it comes in a
metal shisha body cover with a little door to refill the coal. It's an
incredibly smooth shisha, full of flavour and it lasts for at least an hour.
The banana chiclets shisha is a combination of banana, mint and gum tobaccos, and
is also highly recommended.