Cairo Guide: Transportation in the Capital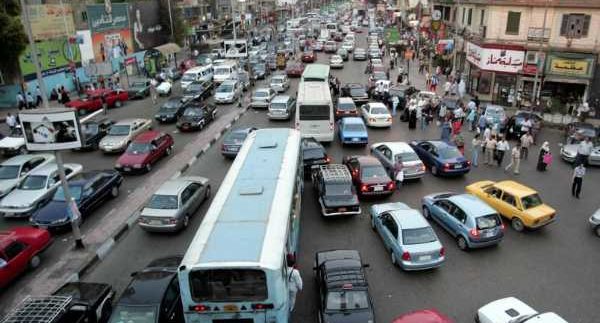 written by
Aleksandra Sekinger
Cairo
is the largest city in Africa. Our daily
lives, full-time jobs and social outings take us to all corners of the megalopolis.
Thankfully, we Cairenes are blessed with several options of public and private
transportation for all budgets and routes.This is Cairo
360's guide to getting around the maze of our amazing city.
Metro: The Metro is a convenient, fast and inexpensive way to
get around Cairo .
There are currently two operating lines of the Cairo metro. The Helwan-to-El-Marg line
consists of 33 stations that span Ain Shams, Heliopolis,
Ghamra, Tahrir, Sayeda Zeinab, Coptic Cairo and Helwan University.
The second metro line runs between Shobra El Kheima and El Mounib, which
services Downtown, Dokki, Cairo
University and the Giza
Suburb of Mounib.
While the metro is affordable and arrives quickly,
there are several factors that can make travelling in the metro quite
unpleasant. Boarding the car might be your biggest challenge as passengers push
from all sides and can be quite aggressive. Due to the sheer number of people that
use the metro, it can get quite hot; especially during summer months due to
lack of air conditioning. The overwhelming body odour doesn't help.
A metro ticket costs 1LE per ride, regardless of
distance. The fourth and fifth cars of every metro train are reserved for women
and the children that accompany them only. Women can ride in other cars freely.
Two additional lines are currently under construction,
which will be fully operational in 2020. The first will stretch from Imbaba and
Mohandiseen to Heliopolis and the Cairo International
Airport. The other line
is expected to stretch from the Haram District to New Cairo.
Also worth mentioning is the Heliopolis
tram that provides transportation between Ramsis Square and Heliopolis, with various stops in between at Abbasiya
and Ghamra. A ride on the tram is very cheap at 0.50LE but is painfully slow.
Expect to wait up to 45 minutes to an hour just to catch it.
Microbuses: Microbuses are a popular and affordable way to travel
to areas in Cairo
that the metro does not reach. Microbuses are meant to seat eight people, but often
the vans are filled over capacity with up to 14 passengers. Crammed like
sardines in a can, taking a microbus far from the transportation mode of
comfort. However, it is the transportation method for the fiscally
conservative. Microbuses rarely exceed 1.25LE.
A centre for microbuses is Abdel Moneim Riyad Square, which is the
big bus station next to the Egyptian
Museum and the Corniche under
the 15th May Bridge. Don't be intimidated by the illusion of chaos. Shout out
where you want to go and you'll eventually be pushed in the right direction.
From Abdel Moneim Riyad, you can find inexpensive transportation to Giza (1.25LE), City Stars/ Heliopolis (1.50LE), Mokattam (1.50LE), Ramsis Square (0.50LE)
and several other locations. Generally, the drivers are very helpful, and if
you tell them where you want to go, they'll tell you how to get there. However,
long-distance commutes may take two or three microbuses.
Sayeda Aisha is another centre for microbuses and
larger intercity buses. Intercity buses run from Sayeda Aisha through Sayeda
Zeinab and Tahrir Square
until Ramsis Square.
Bus fares can vary between 1.25LE to 2LE.
Taxis: There are three kinds of taxis in Cairo: regular old black taxis, yellow cabs and
white cabs. Black taxis can range from quite dilapidated to quite nice. Since
there is usually no metre, price is negotiable and can be a source of argument
between the driver and rider.
In 2006, yellow taxis were introduced to offer a luxurious
taxi service to the Cairo
market. Run by private taxi companies, all the taxis have air conditioning and
metres that start at 3.50LE. Yellow taxis are great if you need a taxi to pick
you up and drop you off at designated locations, as there is a central number
you can call to arrange a pickup location; dial 16516 for the hotline.
Operators speak Arabic and English.
In mid-2008, white taxis became the newest addition to
the Cairo taxi
scene. The distribution of white taxis, which now outnumber yellow cabs, was an
initiative by the Egyptian government to trade in older cars for newer
vehicles. White cabs all have metres, but unlike the yellow cabs, they are
privately owned by the driver.
Recently, Cairenes have been reporting incidents where
the metre has been manipulated by the drivers; so keep your watchful eye on the
metre when you first get into a cab. By law, metres should start at 2.50LE and
add 1.25LE per kilometre and 0.25LE per minute of waiting. White cabs, like
black cabs, are hailed from the street. For more on taxis, read Savvy
Girl's Guide to Cairo Taxis.