Cairo Weekend Guide: Ahlan Ramadan!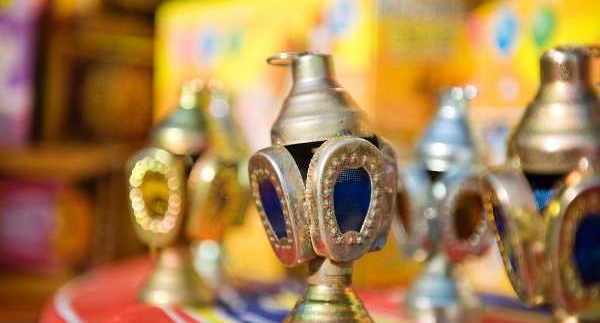 Now that Ramadan is upon us in Cairo, many of us can expect a lazy weekend packed with plenty of family time,
copious amounts of home cooking, and adjusting to the city's new festive pace of life
post-sunset.
Tired of the family bonding already and need a change of scenery? Ramadan tents are set up all
over Cairo, including the always popular Sequoia
to Sangria Garden's Shagara, the
Sofitel's Le Deck tent and Fairmont
Nile City's Bab El Nil. Aside from these top-tier tents, Cairo 360 has a wide range of low-key, high-flavour local venues to recommend for sohour,
from Kebdet El Berence in Imbaba to El Gahsh Foul in El Sayeda. The holy month can
inspire the best of us to throw health cautions to the wind once fetar
approaches; take a minute to read our guide
to Preparing for Ramadan for a few practical tips.
While the first week of Ramadan is usually quiet on the cultural front, things really pick up next week with a long list of concert, festivals and exhibitions. For this weekend, catch Belal El Sheikh's performance of
traditional music on Thursday evening at Sakia El Sawy. On Friday night, El Sawy will host a folklore performance, followed by a Jazz concert on Saturday
Got the whole of Friday to waste until fetar time? Try a friendly toss of the Frisbee
at your local sports club or gather your friends for a bowling match at Bandar Mall to escape the heat. For a
quiet sohour lounge with snacks and shisha, try Breeze café in Kattameya, or Maadi's Art Café for the chance to put your
creative skills to good use. Soufflé in Zamalek is also getting plenty of business as an excellent shop to stop off at for some sweets to bring to fetar.
Fancy catching a film at the cinema? Check our Cinema Times section for the new Ramadan schedule: most cinemas will limit their shows to just one before fetar time, and the 9PM and Midnight shows afterwards. There's something incredibly fun about going to the cinema at midnight in Ramadan; especially since the theatre is packed with fellow night revellers. Even better; when the show finishes at 3AM, there's still time to grab a bite for sohour and relish Cairo's glittering streets and crowded Corniches in the summer breeze.
Whatever you do, keep checking Cairo 360 for the latest events, tents, concerts, sohours and fetars. Ramadan Kareem!