Cairo Weekend Guide: Al Hezb El Comedy, 2 B Continued Festival, Cairo's Fashion Nights & More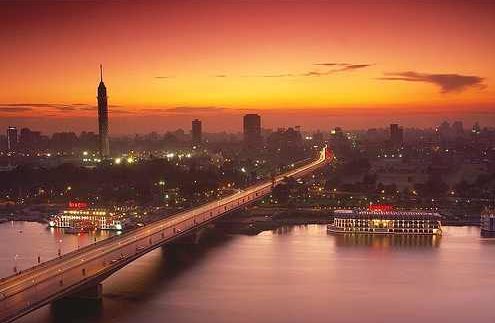 Hello Cairo!
It's been a tense week in Cairo, as Egyptians descended on the streets to say yay or nay on the consitituional referendum. With much of the city split on the future of the country, the weekend has arrived just in time for a temorary escape from politics.
Thursday sees DJs, Minus T and Adham Zahran, take to the stage at VENT, while local rock favourites, Uss We Lazq, and musical comedy specialists, Like Jelly, perform at Cairo Jazz Club. Elsewhere, DJ Amr Hosny hit the decks at Fairmont Nile City's O Bar for another edition of Electro House. Aso at the Fairmont, sultry Brit, Ellie of London, performs at Saigon Restaurant & Lounge's Amy Winehouse Night.
More live music comes courtesy of jazz diva, Noha Taha, who takes center stage at Beit El Raseef in Maadi, and Maryam Saleh celebrates a recent album release at Heliopolis Library, while too-cool-for-school rock band, the Cadillacs, perform at Sufi in Zamalek. MUST Opera House hosts a comedic play, of 'El Gasoos, Hamasa & El Zoga El Thania', and over at Falaki Theatre, the 2 B Continued Festival returns for its fifth edition, with a line-up of local dance talent.
Highlighting issues of women's rights in Egypt, NGO, 'I Am Here', hosts another Gender Talk at the Goethe Institute; a night of film screenings followed by a discussion of women's roles in the workforce.
On Friday, indie-electro DJ duo, Aguizi & Fahim, are back at Cairo Jazz Club, there's more of Ellie of London at Saigon Restaurant & Lounge and award-winning Egyptian vocalist, Khaled Helmy, takes to the stage at El Sawy Culturewheel. Meanwhile, the Egyptian Sinfonietta, return to Cairo Opera House and will perform the best of Mozart.
Ever-popular comedy troupe, Al Hezb El Comedy, are back in action – this time at he District in Maadi – while art-space, Artellewa. celebrate its 7th birthday – and all their achievements inbetween – with a night of theaterical and musical performances. Over at Sufi in Zamalek, meanwhile, unusual, futuristic Chinese hit, '2046' will be screened.
Rounding up the weekend on Saturday, the InterContinental Semiramis hosts the biggest names in the local fashion industry for the third annual edition of Cairo's Fashion Nights 3, while live music comes courtesy of Ashara Gharby and Salalem, who take their oriental fusions sounds to Cairo Jazz Club. Elsewhere, experimental musical collective, Procession Towards the Unknown, hypnotise audiences at 100Copies Music Space.
On a different note, Saturday also sees the grand opening of the Adam Henein Museum on the outskirts of Giza.
Art is plentiful as usual; in Zamalek, 'Generational Continuity' by Farghali Abdel Hafiz and friends is featured at Gezira Art Center, group exhibition 'Homeland Story' is showing at the Art Corner and Sameh Ismael's, 'A Safe Way Out' is at Zamalek Art Gallery. Over in Maadi, Photographer Rehab El Dalil presents 'Catherine Exists' at Beit El Raseef.
For more events, check out the Cairo 360 events page. Whatever you decide to do, be sure to have a fun-filled, safe weekend.