Cairo Weekend Guide: Al Hezb El Comedy, Pink Party for the Cure & New Art at Alchemy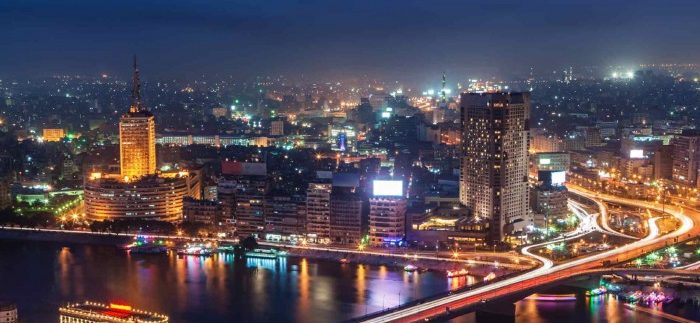 Hello Cairo!
The weekend is so close we can smell it and, as always, there's plenty going on across Cairo.
On Thursday, Aly B kicks off his month long residency at VENT, while Fairmont Nile City's O Bar welcomes the indie and nu-disco sets of DJ SHawky. Cairo Jazz Club hosts the jazzy Latin covers of Grey Grass, followed by the Beatles tribute band Glass Onion. Meanwhile, Alchemy hosts the vodka infused night, Shiver.
Al Hezb El Comedy celebrates their third-year anniversary with their second show in two days at AUC Greek Campus, while El Sawy Culturewheel hosts the local pop-rock act, Cherine's Project.
Noha Taha takes centre stage at Saigon Restaurant & Lounge, while the Argentinean Ballet Company performs the Tango Argentino at the Cairo Opera House.
On Friday, Aguizi & Fahim are at O Bar, while DJ Special K and the Gawdat brothers unleash their tech house sets at Cairo Jazz Club. Local favourites, Cairokee are set to perform at Cairo Festival City's Music Tent, while Bikya have some fresh material in line for their show at VENT.
Ashara Gharby brings their original fusion sounds to El Sawy Culturewheel, while Cairo Opera House hosts Australian-Egyptian oud player Joseph Tawadros.
If you're feeling like taking your kids for fun day out, Shaun the Sheep comes to life at Porto Cairo Mall, or if you're in the mood for self development, check out the Brand Yourself 2014 Concept at Smart Village.
On Saturday, wind back with Basheer's vocals at Cairo Jazz Club, or catch the opening of the Art Within Souls 1 exhibition at Alchemy by emerging artist Nourhanne Helmy.
The Cairo Marriot Hotel hosts the fifth edition of Pink Party for the Cure Zumbathon, while Graffiti hosts the Retro Lounge with Hisham Tiba.
Catch classicEgyptian film, Chit-Chat on the Nile, at Garden City's ROOM art space, or visit Medrar for the third edition of Roznama; an exhibition and competition promoting original contemporary art.
CIC, in collaboration with Goethe-Institut Kairo, display the works of 18 young documentary photographers from the Middle East and North Africa in an exhibit titled Next to Here, while Darb 1718 continue their 'education museum' Out to Sea?
For more parties, gigs, exhibitions and just plain more, check out the Cairo 360 events calendar.