Nothing matches the excitement of an approaching long weekend, especially when it comes after a two-month drought. Of course, Easter is best spent somewhere by the beach, however, Cairo still has what it takes to offer you the next best thing; a long weekend with an endless variety of events. Here's the deal:
Thursday starts with a Sufi night at Makan, where chanting group, Tajalli, take to the stage as Marimba enchantress, Nesma Abdel Aziz, plays a variety of tunes on the stage of Cairo Opera House's Open-Air Theatre. Meanwhile, Alpine Dweller come all the way from Austria to ROOM Art Space, for a round of folk-infused contemporary numbers.  
Elsewhere, Special K., Omar sherif and Nader Tahawy hit the decks of Cairo Jazz Club 610 to spin some house sets, DJ Nenio offers some beats at Gu Bar, while local band, Andromida, head to the stage of Cairo Jazz Club, to cover some Pink Floyd classics. Another local band take to the stage, but at The Tap East, where Screwdriver play some rock, before DJ Armen V. takes over with his beats.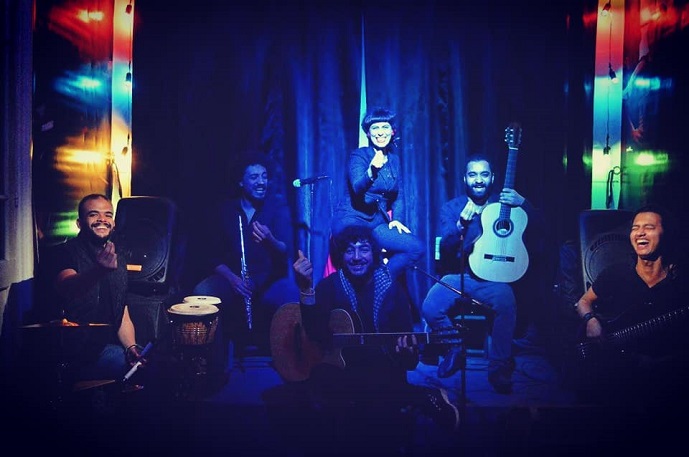 This Friday Cairo-based band, Sol Dièse, take to the stage at 3elbt Alwan, for a round of Flamenco numbers (Photo: Sol Dièse / Facebook)
Friday sees several brunches taking place across the city, including Let's Do Brunch at The Tap East and The Tap West, as well as Kempinski Nile Hotel's Friday Brunch. As for music events, Cairo-based band, Sol Dièse, take to the stage at 3elbt Alwan for a Flamenco night, while alternative rock band, Malaaz, hit the stage at ROOM Art Space.  
When the night grows older, DJ Kaboo serves some hip-hop and r&b tunes at Cairo Jazz Club 610, Shorafa and Tamer Auf hit the decks for a tech-house night at The Tap East on ElektroNight , while DJ Arrab plays the same genre at Cairo Jazz Club, on a night called Friday Fever.
As for Saturday, Gramophone hosts a comedy and poetry night, courtesy of Ahmed Hussein and Ahmed Ibrahim, El Sawy Culturewheel welcomes a host of metal bands in Metal Blast, while Cairo Jazz Club sees an Arabic contemporary music night, where local band, Salalem, take to the stage.
That's just the tip of the iceberg, check out the whole lot on the Cairo 360 Events Calendar.