Cairo Weekend Guide: Another Long Weekend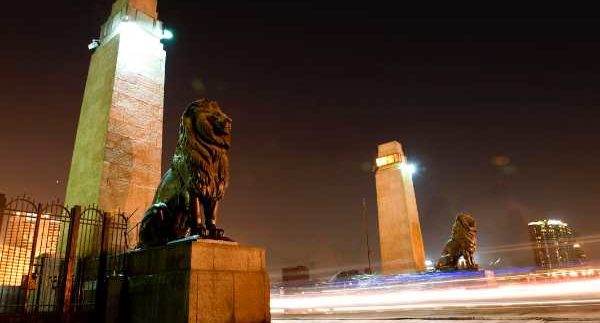 Stuck in
Cairo this weekend and unable to celebrate the 6th of October
victory on the beaches of Nuweiba, Gouna, Hurghada or the North Coast because
your sadistic boss scheduled a meeting this Thursday or asked you to work on a
project all night long? Fret not; Cairo 360 has a few suggestions as to how you can
have fun in this ghost-empty town.
First of all,
do not kill your boss.
Second of
all, check our Cairo Restaurant Guide, the best of this month's
restaurants all across the city. Pick one (any one!), grab a friend and head
down to find out if we were right about our selection of top restaurants.
Thirdly,
enjoy the refreshing October breeze and try and spend as much time outdoors as
you can this weekend. Stumped for choice? There's Nomad in Dokki, Pour Vous at
the Nile Zamalek Hotel, El Shagara (formerly Sangria), Kempinski's Floor 10 (which is set
to officially open next week), Sky Lounge, Quay, Barry's at the Pyramids, need we add more?
Fourth of
all, get ready for a cultural rich weekend! The Cairo International Circus
Festival launched yesterday in Cairo and features performances by circus troupes
and other performers from European and Arab countries.
If you'd like a little art education, we highly recommend Lise Allam's exhibit,
Doll, the product of six years' work and an intriguing collection of beautiful
yet haunting paintings that all focus on the central theme of dolls.
Still hungry for more? Check out Hiwar, the collective art exhibition held at
Darb 17 18 for
a diverse collection of artists' work.
Kicking off a
musical weekend are Blue Notes at Cairo Jazz Club this Thursday at 10:30PM for
some quality blues tunes,
while Ismailia Soldiers and Adam Enhyaz will keep it real at El Sawy
Culturewheel with Arabic rap and hip-hop at 8PM.
El Sawy Culturewheel changes its tune
completely on Friday with an Opera night courtesy of Amira Reda at 8PM, while DJ Ramsi will help Cairo Jazz Club step it up with some
electro/house master remixes.
Live performances rarely take place at Virgin Megastores; so you know you're in
for a rare treat when Shady Ahmed performs a live acoustic set there this
Saturday at 6PM. It's an All Egyptian night at El Sawy
Culturewheel, where City Band and Sodfa will perform their contemporary Arabic songs
at 8PM.
Over at the Cairo Jazz Club, local Jazz band El Dor El Awwal bring a certain
Mediterranean Jazz sound to the stage at 10:30PM that night.
If none of
this tickles your fancy and the couch seems to be calling out your name, why
don't you pick up some freshly fried churros from El Churro in Citystars
and rent out a good DVD? We recommend Get Him to the Greek
for some mindless guy comedy fun.
Above all,
have a restful weekend, Cairo!