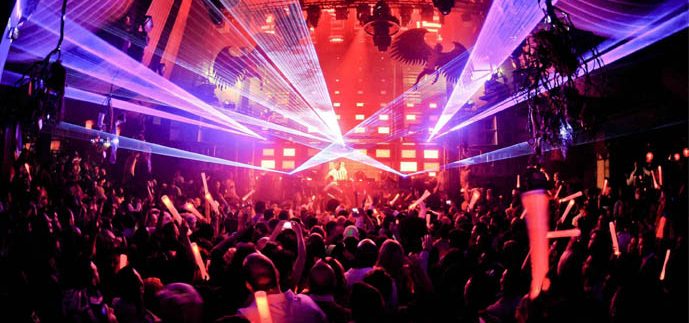 We've been sitting in anticipation for this moment to arrive, when we can officially announce the beginning of what might be this year's longest weekend ever –or at least for some. If you happen to be one of the unfortunates who have to be working on Sunday, fret not, for it's only a matter of day and you'll be enjoying Eid just like everyone else. In the meantime, here's a thing or two to help you enjoy the upcoming weekend. Here's what:
Thursday begins with El Hezb Al Comedy throwing out some punch lines on the stage at Darb 1718, Cadre 68 hosting a double screening of Villa 69, Islam Taher taking to the stage at El Sawy Culturewheel for a round of Arabic contemporary songs. It's a Nubian folk night at El Dammah Theatre, where Nubanour takes to the stage; a jazz night at ROOM Art Space, where The Gypsy Jazz Project play various tunes; a Sufi night at Alrab3, courtesy of chanter Mahmoud El Hediwy. 
Elsewhere, The Tap West sees another edition of their weekly Cheeseballs, which this time around features boogie master Ramy DJunkie, while The Tap Maadi welcomes DJ A.K. to the decks for a hip-hop and R&B night. As for The Tap East, DJ Ike spins some dance tunes on the decks. Cairo Jazz Club 610 hosts a tech-house night, where DJ Shawky and local duo A Squared, will be mixing it up, while it's a whole different vibe at Mohandiseen's Cairo Jazz Club, as local band Bahiyya take to the stage to cover various classics by legendary Egyptian musicians like Sayed Darwish and El Sheikh Emam.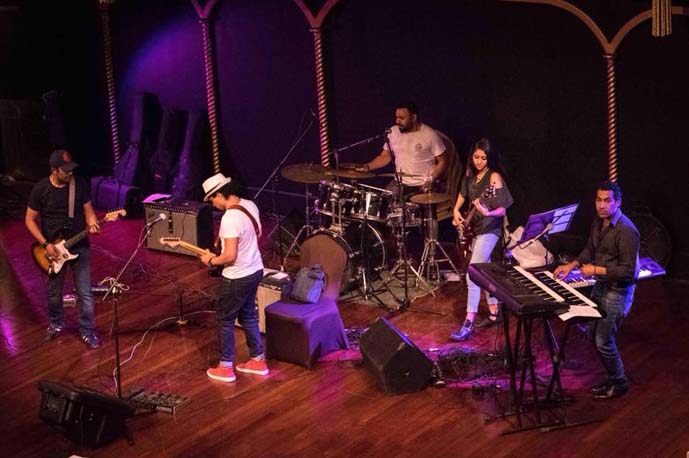 Pink Floyd cover band, Paranoid Eyes, take to the stage at Darb 1718 this Friday (Photo: Paranoid Eyes / Facebook)
When Friday comes, ROOM Art Space hosts a Latin night, where Mona Burkhardt & Las Encantadoras Orquesta head to the stage, Darb 1718's MazzikaXElSat7 welcomes Pink Floyd cover band Paranoid Eyes, for a round of classics, while it's a folk Egyptian and English night at El Dammah Theatre courtesy of duo KaddalMerrill. The last day of Citadel Music Festival at Saladin citadel sees Al Areesh Folk Troupe performing, before Egyptian pop star Medhat Saleh takes to the stage.
Alternatively, House music is the name of the game at The Tap Maadi, thanks to Ouzo, and at Cairo Jazz Club, but with Zalat, Arrab and Special K, while it's all about hip-hop and R&B at The Tap West with DJ Feedo on the decks, as well as Cairo Jazz Club 610, where Anis, Miesh, and Mobbz take over. On the other side of the music spectrum, Sama El Masry is on the menu at 24K's Oriental night, while Ahmed Shiba is the star at Gu Lounge's night, which also sees a belly dancer shaking it to the beats of DJ Ahmed Mokhtar.
As for Saturday, Taksir Sharqi takes to the stage on ROOM Art Space's Oriental night, as Flamenca play some Latin tunes at Alrab3, while Code Masr and El Dor El Awal take to the stage at Cairo Jazz Club for another edition of Saturday L'Oriental. Acoustic music takes over this Saturday at various places across the city; Shady Ahmed playing at The Tap West, Hassan Ramzy at The Tap Maadi, while The Walkman Show take to the stage at The Tap East for a round of acoustic reggae numbers.
That's just the tip of the iceberg, check the Cairo 360 Events page for more things to do and places to go this weekend.