Cairo Weekend Guide: Bikya Launch, Afternoon Cocktails & Laugh it Off!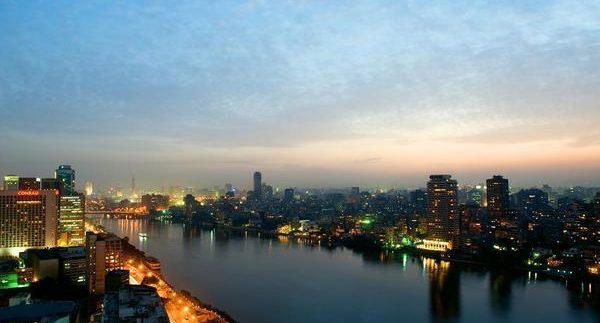 Hello Cairo!
As the whole country descends into a fit of
panic, rage and confusion, you'd be forgiven for feeling a slight sense of
guilt at your superfluous pursuit of recreation. And so you should; shame on
you. But Cairene's are a shameless people, so here's the best of the weekend's
events.
Bikya bookshop is bringing together some of
the best musicians in Cairo for a three day celebration of its new Maadi
branch. Thursday's line-up includes performances
by Ahmed Safi El Din, Grey Grass and Hany Mustafa. Tickets are 50LE for all
three days or 20LE per individual day, and are available at the door or at
Bikya in Nasr City.
Elsewhere, Colour Me Dubstep at Melouk
brings DJs Adham Farid and Demolition Man for a relentless night of jarring dubstep
music, while DJ Ouzo spins at Y Lounge (formerly Yasso Terrace, formerly Yasso
Lebanese Lounge). Alternatively, Pose at Opium welcomes DJ Feedo and DJ Hook for an evening of hip-hop and
r&b.
Live music around the city comes courtesy
of local favourites Salalem at After Eight, the hardest working diva in Cairo Michelle
Rounds performing at the Kempinski Nile hotel's Jazz Bar and sassy songstress Noha
Taha opening for new-and-old fusion specialists Wust El Balad at Cairo Jazz Club.
In the latest events to bring stand-up
comedy to Cairo's big venues, Rawabet Theatre in Downtown Cairo hosts 'Laugh it
Off!'; a night of English hand Arabic stand-up malarkey with the likes of
Haitham Awad, Ramez Youssef, Mohamed Morgan and Mo'Love. Downtown Cairo throws
up another interesting event in the form of two-act opera 'The Medium', which will
be performed by the Cairo Opera Company at El Gomhouria Theatre.
Bikya's
Friday celebrations see more big performances,
this time from Farida El Gueretly, the Ka-ssettes, Shady Ahmed and Dina El
Wedidi. There's plenty of other live music in the city, including Egypt's jazz
pioneer Yehia Khalil performing at Cairo Opera House. Up-and-coming Lel We Ain
perform at After Eight, while Michelle Rounds will once again be wooing
audiences at the Kempinski Nile hotel's Jazz Bar.
The Armada Boat in Maadi will host a big
night of live music with Sha2lasha bringing together the likes of Ahmed Harfoush, Ellie
of London and more. Entertainment also includes good old-fashioned tannoura
dancing, some 80s pop, baladi beats and a brass band – a bit of everything
then.
The Sofitel El Gezirah hotel is giving
Cairenes a chance to enjoy the afternoon sun and Nile-side breeze this Saturday
with Sandwiches and Jams. Moderately decent wordplay aside, this daytime
party offers great, fresh food, healthy cocktails and live music.
Meanwhile, Bikya's epic three-day line-up
of entertainment comes to a close with musical guests Abou Mariam, RaSh Radio
and Adam Awad, as well as stand-up comedy fun with comedians from InterACT and
Al Hezb El Comedy.
Shopaholics can't go wrong with the two-day
Beach Pop Up Event in Maadi which gives Cairenes to deck themselves out with
all the summer gear they need, including collections Deana Shaaban, Shibshibi
flip flops and Foota towels.
Cairo Opera House hosts the Cairo Symphony
Orchestra's weekly performance, while at the other end of the musical spectrum,
No Comment deliver their shaabi beats to After Eight in Downtown Cairo.
Elsewhere, City Band brings a unique mesh of mesh of rock, blues and Arabic
music to Cairo Jazz Club. Hardcore clubbers and the unemployed are sure to
appreciate Lebanese Love at after-hours club Bamboo; a night that will indulge
you in the best Lebanese and oriental hits, deep into the wee hours of Sunday
morning.
Three new exhibitions launched this week,
with Cala Art Gallery's inaugural exhibition bringing the best of Cairo's young
artists together. Elsewhere, 'The
Missing Pieces' is a visual art instillation currently residing in Mashrabia
Gallery. Karim Bakry's piece is a powerful commentary on the state of politics
of Egypt, while the decidedly cheerier 'Summer Collective Exhibition' boasts work from the likes
of Nermine Hammam, Effat Naghi and Katherine Bakhoum at Safar Khan Art Gallery.
Have a great weekend Cairo!