Cairo Weekend Guide: Bikya's Third Anniversary, International Women's Day & More!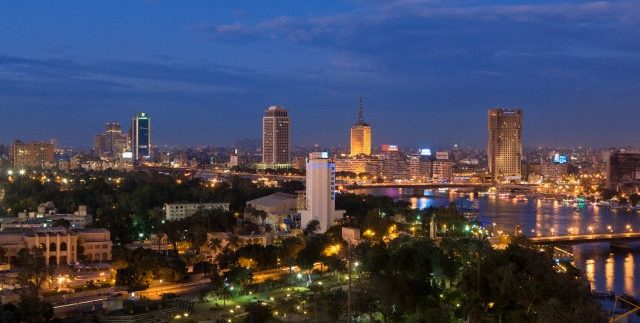 Hello Cairo!
Finally beaming down on us like the light at the end of the tunnel, this weekend in Cairo should be a busy one; complete with the very best nightlife events, live music, screenings and more.
On Thursday, Red Bulls Town Heroes return to Tamarai for The Grande Finale, whilst Heliopolis' Roof Bar is Deep in Sound, thanks to the ravers of the Underground Entertainment Agency. Emerging as a hang-out spot for stylish party-goers, The Lemon Tree & Co. host another volume of Zest, with DJ Migo.
Elsewhere, Dokki nightspot, Alchemy, kicks off the weekend with plenty of sangria at Scarlet's Vintage Brew, while DJ Mounir Zakhary heads another edition of Electro House at O Bar.
Popular local bands, Ashara Gharby & Salalem, entertain the crowds at Cairo Jazz Club, and The Cadillacs spread their jolly rock at Sufi. Elsewhere in Downtown, DJs Aly Goede and Ahmed Samy play either side of Terreke at VENT, while Hip Hop Non Stop Vol. 2 takes over El Sawy Culturewheel, and belly dancer, Lorna of Cairo, shimmies her way around Bab El Nil at Fairmont Nile City.
Everybody's favourite bookstore in Nasr City, Bikya have organised a three day extravaganza to mark their third birthday; boasting a full line up of live music and events. Controversial author and political commentator, Alaa El Aswany presents a lecture on the current state of Egypt at Shababeek Cultural Center.
On Friday, Alexandrian band, Massar Egbari, stop off at Almaz, whilst Shaware3na perform at El Sawy Culturewheel. Meannwhile, DJ Mayounah & DJ Zalaat take over the decks at Cairo Jazz Club and Cartoon Therapy takes over VENT with his chilled out beats, before $$$TAG$$$ wraps up the night. For something a little more laidback, Ahmed Harfoush returns to Saigon Restaurant and Lounge.
Elsewhere, Downtown Katameya Mall gets festive with their Mom Festival; Bazarna events have organised a full day of arts, crafts and activities in celebration of the up and coming Mothers Day holiday.
Providing traditional music, Beit El Raseef hosts their 'Sing with the Zaggala' event, while the Arab Music Institute hosts the Arab Heritage Music Ensemble.
Bringing the weekend to a close, Saturday sees indie-rock.shoegaze act PanSTARRS take to the stage at 100 Copies Music Space, and, making a change from their usual line-up, Cairo Jazz Club host a night of traditional Nubian music from Aragid.
Meanwhile, Alchemy's weekly art-and-brunch event, There's Something Bloody About Mary, welcomes a new artist in the form of Amr Farouk's unique jewellery designs. On a different note, with Oscar buzz just now coming to simmer, Balcon Lounge in Heliopolis screens Dallas Buyers Club, starring Oscar-winning performances from Matthew McConaughey and Jared Leto.
Ahl El Maghana take El Gomhouria Theatre's audience back to their cairorevamp_users with classical Arabic sounds whilst at Cairo Opera House, the Egyptian Modern Dance Theatre Company perform 'Mawlana'.
On a different note, sponsored by Zumba fitness, El Sawy Culturewheel celebrates International Women's Day by bringing scores of women together to share their experiences. Meanwhile, Kafein joins the ranks as one of Cairo's few cafe/art spaces with their grand opening in Downtown, whilst Arkan Mall hosts a fundraiser to help build a new school for autistic and disabled children; 'Healthy Living and Farmers Market'.
This is just a select few gigs, parties and events taking place this weekend in Cairo – check out the Cairo 360's event calendar for more. Have a great weekend!