Cairo Weekend Guide: Bring On The Cool Weather!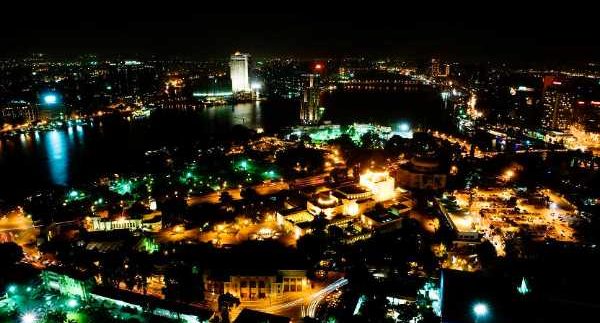 The good news is that Cairo weather has cooled down
considerably over the past few days, with uncomfortably high heat waves
hopefully a thing of a past. This means less air-conditioning, more morning
walks, sunny brunches and outdoor activities in this delicious September
weather. It's not too cold to avoid the beach, though, and with Ain Sokhna just one hour away, it's your perfect weekend destination for some peace and
quiet.
If your friends are deserting you for another weekend trek
to the North Coast, you won't be bored in Cairo. This Thursday, take a walk
through the Cairo Opera House's plush grounds, then catch the first
International Oud Forum, which is led by internationally acclaimed Iraqi musician Naseer Shamma and will
continue until Saturday, the 18th. For a more contemporary sound, try the
craftily named Trackat Ala Kefna playing at El Sawy Culturewheel at 8:30PM. If you feel like dancing off the
week's stress, the Urban Preachers
at the Cairo Jazz Club offer a little funk, a little soul, a lot of fun.
On Friday, if you relish the idea of a Maadi brunch, skip
the traditional Lucille's and head to the newly opened Waffles& Shakes
for some sinfully delicious waffles. If you're in Heliopolis and in desperate
need of a pool to chill by, the Fairmont Heliopolis & Towers has two large
pools
available for day use. Since it's a Friday, though, get ready for packed pools
and loud revellers.
Too lazy to leave
the house? Give yourself a cook's day off and order in: Le Kabab
in Heliopolis makes surprisingly good Lebanese takeout. And speaking of surprisingly good Lebanese, Papillon in Mohandiseen
serves up Lebanese food so good; it beats some of the best restaurants in
Beirut, according to a Beirut native!
With nights becoming increasingly cool and pleasant, head
over for a rooftop view at Pour Vous, the Nile Zamalek Hotel's top-floor terrace
or Nomad in Dokki, the King Hotel's rooftop bar. Nomad may
not have an exquisite view like Pour Vous', but it does offer fresh
breezes, a relaxed atmosphere and very moderate prices.
For some late-night entertainment, catch the Percussion Show
at El Genaina Theatre. This band has arguably the best percussionists on the
local music scene, and their energy is so intensive and addictive; you'll be
dancing in no time. The quite popular Salalem
will perform at El Sawy Culturewheel's Wisdom Hall at 8PM, but if you're in the
mood for some oonts-oonts-oonts, Nile FM's DJ Carlos
will be playing at the Cairo Jazz Club at 11PM.
Saturday tends to be the most relaxed day of the week, where
most people sleep in, have family
lunches and maybe catch a film or two at the cinema. If you have a sweet tooth
craving, head to one of Carvel's
many branches all over Cairo. Trust us, it will bring out the kid in you.
For those who can't get enough of Tex-Mex,
try the newly opened and quite inconspicuous La Sombra
in Maadi. And while you're at it, head over to Kotob Khan on El Lasilky Road.
It's more than just a bookstore! this Saturday, budding musician and vocalist
Shady Ahmed
(you may have seen him perform with the 19th Band) will perform an
acoustic set; so pull up a chair and enjoy the intimate 'coffee house' vibe.
If you've lost inspiration, read our Top Fifteen Sights to
See and Things to Do in Cairo
and see how many items you can check off our list. When all else fails, keep
checking Cairo 360 for guidance!