Cairo Weekend Guide: Bye-bye Sahel, Hello Cairo!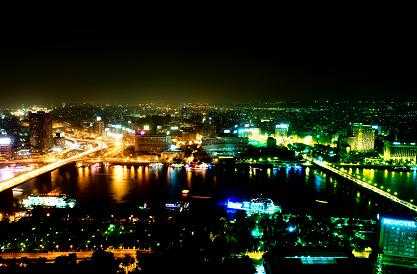 If you've had to
give up the beautiful North Coast beaches this weekend, don't be too sad; the J.W. Marriott pool in Mirage City
has a 'beach' complete with sand, a wave pool and a promise of beach-like fun just
a short drive away.
After a day of
sand and sun, head over to Cairo Jazz for the Urban Preachers' live rock 'n' roll show this Thursday, featuring powerful female vocals and a trip down memory lane to the best of Stevie, Whitney and Prince. Across the 15th May bridge, take in some hip hop at Sawy Culturewheel's Word Hall with a line-up of local hip hop talent. If you're in more of a classic mood, Sawy's Wisdom Hall hosts a performance of Om Kolthoum favourites by
musicians Darat
El Ayam and Hayaret Kalby.
This week also marks the launch of the Arab
Music Festival at the Cairo Opera House, as well as the Le Model exhibit at Cordoba Gallery, featuring works by fifteen
Egyptian artists.
On Friday, get your electro
dance mix fix with DJ Ramsi at Cairo
Jazz Club, but be sure to get there before 11PM; afterwards, the front door gets uncomfortably crowded. El Sawy Culturewheel has a packed schedule on Saturday, with
everything from alternative rock to traditional oud performances.
This week, we
swooned over Vendome's French
cuisine menu, and determined that a little decadence never hurt anyone– browse
Beymen department store's between-season sales rack
at the Four Seasons Nile
Plaza and reward yourself
with something pretty. If that's not enough for luxury, be sure to check
out our recent competition for a lavish
night for two at the new Kempinski Hotel.
Additionally, we have your
carnivorous cravings covered with our recent list of Cairo's juiciest burgers, as well as a few
innovative ideas of what
to whip up in the kitchen for some summertime snacks.
Between
sunbathing, gourmet dining and plenty of arts as well as entertainment around town, you
now have no excuse to not have a fantastic time out this weekend.