Cairo Weekend Guide: Cairo International Film Festival, Student DJ, Brunch & More!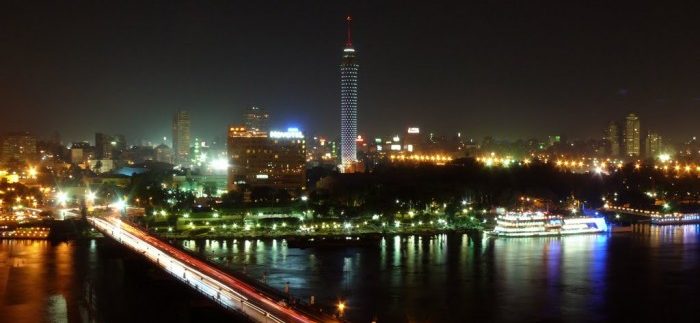 Hello Cairo!
The crystal ball that is the Cairo 360 events calendar foresees a busy weekend, with festivals, gigs, parties, exhibitions aplenty across the capital.
The 36th Cairo International Film Festival is well underway at Cairo Opera House, and there are plenty of films from across the globe to catch for a measly 20LE per ticket – for the full schedule, check out events calendar.
On Thursday, Cairo Jazz Club kicks off the weekend with Screwdriver, who'll be belting out rock, pop, funk and blues covers, while VENT hosts Aly Goede.
Dokki nightspot, Alchemy, celebrates all things vodka at Shiver and Noha Taha brings her vocal talents to Fairmont Nile City's Saigon Restaurant & Grill, whle O Bar welcomes progressive house DJ, Samer EGY.
Meanwhile, belly-dancing Scot, Lorna of Cairo, takes the stage at Downtown's After Eight, while equally jiggly, Leila, snakes her hips at Bab El Nil.
Vintage Bar & Lounge welcomes back Cairo's most outgoing for Karaoke Night, while Nuba Nour return to El Dammah Theater for an evening of Nubian inspired dance and music. Meanwhile, at FOur Seasons Nile Plaza's Graffiti, DJ Roro is ack on DJing duty.
On Friday, Cairo Jazz Club host another Boogie Night with returning 'boogie monster', DJ Ramy, while local rock and jazz fusion group, Madina, take the stage at El Sawy Culturewheel.
Ezz El Ostool brings his Rai-infused tracks to After Eight and Noha Taha plays her second consecutive gig at Saigon.
Cairo's newest luxury hotel, Le Méridien Cairo Airport, invites you to a scrumptious Friday Brunch, while Napa Grill offers its own buffet of international cuisine with the Friday Jazz Brunch – as does the Marriott.
On Saturday, lo-fi indie-pop group, Coke Machine, take the stage at Heliopolis' Balcon Lounge, while Basheer brings his unique Nubian sounds to CJC. Wikalet El Ghouri host a night of magical music and dance with the El Ghouri Dance Troupe, while DJ Mazen ends the weekend on a danceable note at After Eight.
At Conrad Cairo Hotel's rooftop haunt, El Mojito, things are going to get hot and steamy at Salsa Night.
In terms of art, Heliopolis' Gallery Nokio hosts Amr Wahib's latest exhibition Architectural Insights, while Zamalek's Art Corner hosts Wagih Yassa's exhibition, I Found a River. Elswehere, Beirut hosts Danh Vo's, Photographs of Joseph M. Carrier.
For more live music, parties, exhibition and just plain more, check out the Cairo 360 events calendar.