Cairo Weekend Guide: Celebrating the Long Easter Weekend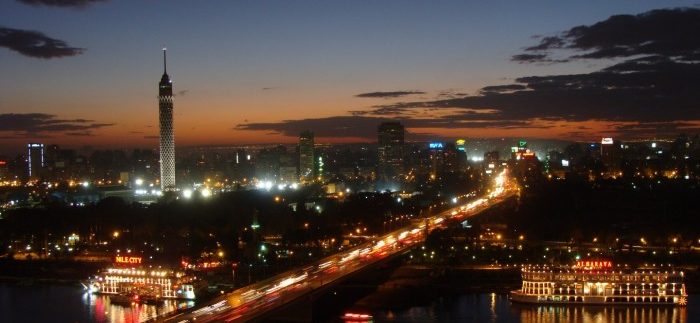 Hello Cairo!
As the Easter and Sham El Nessim weekend rolls in, many have decided to hit the road and make for the beach. While we'd all love to be on the beach, some of us can't. But not to worry; there's plenty of entertainment and festivity happening right here in the city.
To start off, on Thursday, VENT hosts a Disco Night with Mohamed Magdy, Mohamed Sadek and a live performance by Allen Walker, while Alchemy brings back another instalment of the vodka infused Shiver and 100Copies continues to cjampion the local underground music scene with electronic experimental group, Bassam Halaka Project Ultras. There's more live music at Cairo Jazz Club, where local bands, Egoz and Screwdriver, perform.
At Fairmont Nile City's Saigon Restaurant & Lounge, the irresistable Ahmed Harfoush is live. Visiting from Palestine, alternative singer-songwriter, Jowan Safadi, and his band Fish Samak take to the stage at El Genaina Theater.
For the foodies, Napa Grill at Fairmont Nile City hosts a Seafood Festival accompanied with live music, while the India by the Nile Festival hosts another night of Indian Food Fiesta at the Intercontinental Semiramis.
On Friday, Aguizi & Fahim return to Cairo Jazz Club with their electric indie and nu-disco sets, while El Sawy Culturewheel hosts a night of jazz and urban folk with KJ Denhert and Fayrouz Karawya. There's more live music at Maadi's Tipsy Bar & Lounge, where local favourites, Salalem, make their debut.
Elsewhere, VENT resident, Ahmed Samy, takes to the stage with a special guest, while Ahmed Harfoush performs at Saigon Restaurant & Lounge for a second consecutive night and DJ Feedo returns to neighbouring venue, O Bar. Bamboo hosts another night of its notorious Secret Friday, while Almaz bring back their regular Bells and Cymbals with DJ Nader Nelson and belly dancer Nesma.
On Satruday, The International Festival for Drums & Traditional Arts kicks off at the Citadel, while saxophonist Nour Ashour delivers an electrifying performance at CJC before Jowan Safadi takes the stage to showcase his electro punk-rock sounds. Meanwhile, electronic music act, Orgasm, perform at 100Copies Music Space and Noha Taha sings her heart out at Tipsy Bar & Lounge.
On Sunday, Amici Zamalek welcomes one and all to special Easter party, Bunnies & Bowties, after-hours Giza club, Bamboo, celebrates Easter withBunny Love and popstar Bosy performs at Cavallini in Heliopolis., while Four Seasons Nile Plaza's Graffiti marks Easter with resident DJ, Roro, its customary tabla player and guitarist, Sherif Watson.
Elsewhere, DJs Nitrane and Miesh provide the music at Tipsy Bar & Lounge's Easter Escape and Jordanian singer, Macaadi Nahhas, marks the release of her latest album with a gig at Cairo Jazz Club.
If you fancy spending the weekend at one of Cairo's hotel, or maybe just Easter or Sham El Nesshim Brunch, visit our guide to Cairo's top hotels.
There's plenty more gigs, parties, exhibitions and events across the capital over the break – check out the Cairo 360 events calendar.
Have a great Easter!