Cairo Weekend Guide: Cinco de Mayo, Culture Corner & Live Music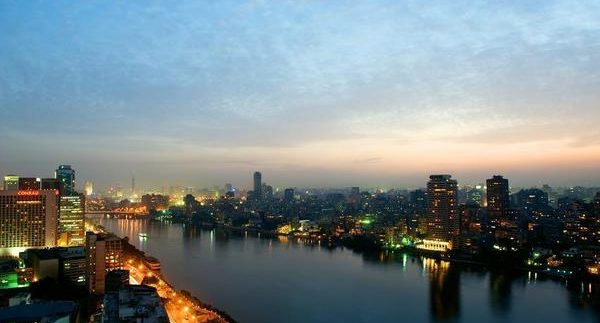 Hello Cairo!
The sun is shining, the birds are singing
and the robabekya guy is screaming his lungs out at 6AM. Yes, all signs that
summer in Cairo is all but here. And while it's tempting to become a hermit and
stay in out of the unforgiving rays of sun, there is just too much going on in
the city. People are clamouring to escape to a beach every weekend, there's
still no place quite like Cairo.
Thursdays always throw up a surprise or two, and this weekend is no
different. It's pretty unanimous that the best cocktails in town are served at
Amici, and tonight the Zamalek bar will be celebrating Cinco de Mayo with an
open-cocktail bar. Elsewhere, Yasso welcomes DJ Greg Steiner from the shores of
England for a night of British house music. House music is the order of the day
at Melouk too, where DJ Fabric is manning the decks. Alternatively, Nile FM's
DJ Feedo will be at Opium playing his usual mix of hip-hop and r&b.
Live music is bountiful as usual, with
Salalem playing at After Eight and acoustic duo Mariam and Abo opening the
night's entertainment at Cairo Jazz Club before Wust El Balad take over. Metal
music is rearing its head once again in Cairo, with El Sawy hosting bands Last
Remaining Light, Sinprophecy and Dark Philosophy for 'Walls of Death'; the
first edition of what looks to be a regular feature.
Live jazz comes courtesy of Yehia Khalil at
Cairo Opera House and the the Amro Salah Trio at Sufi, while Otaak Band will be
performing at Makan on the back of their recent album launch.
Away from music, the Artistic Creativity
Center – on the Cairo Opera House grounds – will be screening 'Bulaq: Among the
Ruins of an Unfinished Revolution'; a documentary that takes a look at January
25th from the perspective of the eternally ignored inhabitants of
Bulaq. Taking place over the span of the weekend at the Fairmont Heliopolis is
Culture Shift Cairo; a convention that will bring the best software developers
in the city for a huge meeting of minds.
Staying in Heliopolis, Friday sees the long awaited return of Culture Corner. The day
brings book vendors, artists, musicians, workshops and more for a day of activities
for all ages. Egyptian bands are out in force, with El Sawy Culturewheel
hosting performances by the always inspired Ashara Gharby, as well as Yorka; a
band whose fusion of Andalusian and Algerian sounds are unique to Egypt. Also
representing home grown talents is Lel We Ein, who bring their blend of new and
old to the After Eight stage.
The Todo Standup Comedy Weekend will hit
AUC New Cairo, and we've been bracing ourselves for the great line-up which
includes Bassem Youssef, Maz Jobrani, Dean Edwards, Angelo Tsarouchas, Mohamed
Salem and Peter Zarief. Tickets are almost sold out though, so you better
hurry.
Gourmands of Cairo should note of the
Fairmont Nile City's, 'Taste of the World'. An array of different cuisines,
live music and entertainment for the kids await you on the hotel's rooftop.
Elsewhere, Yasso hosts an impressive tag team in DJ Feedo and DJ Carlos, while
DJ MMohasseb brings some sophistication to house music at Cairo Jazz Club.
The AfriCairo Festival comes to El Sawy
Culturewheel on Saturday, where
attendees will be treated to a day of African music, dance, food and handcrafts.
Also at El Sawy will be Egyptian folk band Maghna Khan, while Ana Masry, a band
who effortlessly combines Christian Hymns, Sufi chants, Nubian singing and
Egyptian poetry, will perform at St John's Church in Maadi as part of the
ongoing nationwide Caravan Festival. In
the evening, Basheer will bestow his Nubian-fused pop songs at Cairo Jazz Club.
Shoppers will flock to the Imperial Boat in Zamalek for the Spring Bazaar, where you can get your mitts on everything from clothing and jewellery to home accessories. Alternatively, Nūn Center – also in Zamalek – is hosting another Farmer's Market offering fresh produce, baked goods and much more.
Cairo saw Mostafa Adel's latest exhibition 'Drawing'
start its run at Zamalek Art Gallery this week, while this weekend will be the
last chance to see 'The Golden Calf' by Kareem El Qurity at Al Masar and the
Caravan Festival exhibition at St John's Church.
This is only a snapshot of this weekend's
events, so make sure to check the Cairo 360 events page for much more. Enjoy!