Cairo Weekend Guide: Citadel Festival Closer, Lots of Live Music & More!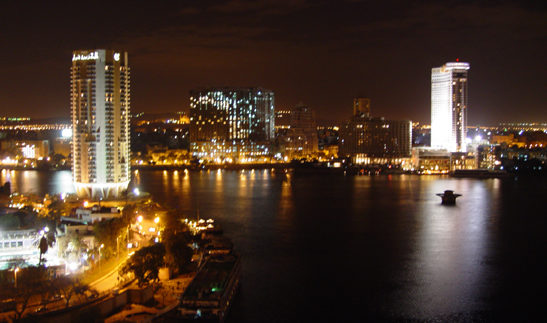 Hello Cairo!
Is it September already? Let's hope the power cuts are kind to us now that potential beach-time is at a minimum! With summer supposedly 'over' and the crowds coming back to Cairo, nightlife is about to boom and we're here to tell you when and where!
On Thursday, The 23rd annual Citadel Festival comes to an end with two final performances by Basata Band and Ehab Tawfik. Meanwhile, the Tipsy Teapot hosts the psychedelic themed Grand Opening Bash, which you can follow up with a late night party at Maadi's new Syren Bar with DJ Basel Aly spinning a fresh upbeat set.
O Bar hosts the dance music talents of DJ Mash, while Alchemy invites you to try its top notch Sangria at Scarlet's Vintage Brew.
Unique Arabic flamenco band, Amigos, hit the stage at El Sawy Cuturewheel's River Hall, while Amthal Refaat and her band take to the stage at the Open Air Theater at the Cairo Opera House as part of the Summer Festival 2014.
On Friday, popular DJing duo, Aguizi & Fahim, join another hot duo, Gawdat, for a huge night at CJC, while after-hours bar Bamboo invites you to some late night partying with Secret Friday.
Catch DJ Feedo at O Bar spinning your favourite r&b and hip-hop tunes, or head over to Overtime Bar & Restaurant for a night of Oriental and Shaabi music with Mohamed Gamal and DJ Emad Safwat.
Cavallini hosts another edition of Lebanese Nights with DJ Ahmed Raouf, and if partying is not your forte, check out the September Story group exhibition at Art Corner in Zamalek.
On Saturday, CJC hosts the pop-rock group, Cherine's Project, followed by contemporary Egyptian band, Wasla, while 100Copies hosts the experimental Sufi/electronic talents of Abdullah El Miniawy & Ahmed Saleh.
El Fan Medan is back with the Free Colour Festival which promises to be a lot of fun, while the Intercontinental City Stars hosts the Mega Sale Bazaar.
Hassan Khan performs his blend of mixed Arab melodies at the Balcon Lounge, while Bamboo returns with another edition of Lebanese Love.
For a full list of what's happening this weekend, check out the Cairo 360 events calendar. Happy weekend!