We're only a few hours away from the weekend, or a long weekend for some lucky ones; either way, the city of Cairo, as always, never ceases to impress when it comes to events. Here's a glimpse of what's going on in the up-coming days: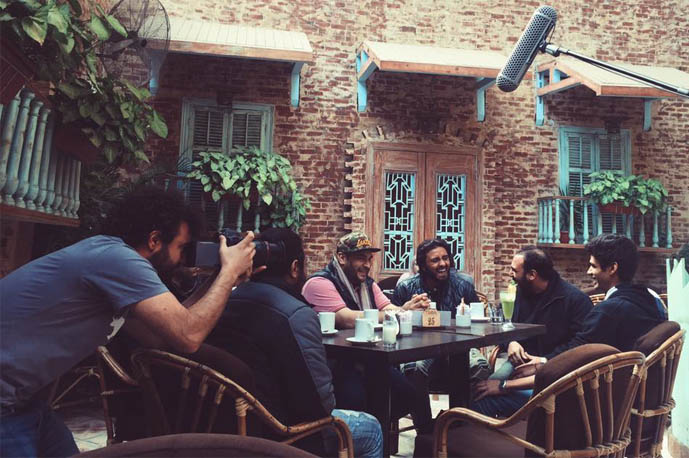 This Thursday, Arabic rock band Code Masr take to ROOM Art Space's Stage, to play a variety of tunes (Photo: Code Masr / Facebook)
Thursday begins with stand-up comedy night at Darb 1718, where various local comedians take to the stage, a Sufi night on the stage of El Sawy Culturewheel's River Hall, where El Mawlaweya El Masreyya take to the stage, while ROOM Art Space's rock night sees local band Code Masr performing some Arabic rock numbers.  Alternatively, Marimba enchantress Nesma Abdel Aziz plays various pieces on the stage of Cairo Opera House's Open-Air Theatre, while local band Shemal swing between a spectrum of genres, including reggae, blues, psychedelic, and even electronic, on the stage of Bedayat.
Elsewhere, Cairo Jazz Club's Thursday Night Live sees local rock band Cap'n Hector's Crew playing a round of rock tunes, before the multitalented Hany Must takes over, while The Tap Maadi welcomes dance/pop band Crash Boom Bang to the stage, before DJ Fedde takes to the decks to spin some R&B and hip-hop.  
Meanwhile, Cairo Jazz 610 welcomes local DJs Hassan Abou Alam and Ouzo to serve some house remixes, The Tap West presents another edition of Cheeseballs that features Nour Fahmy, who will play some of the best guilty-pleasure songs.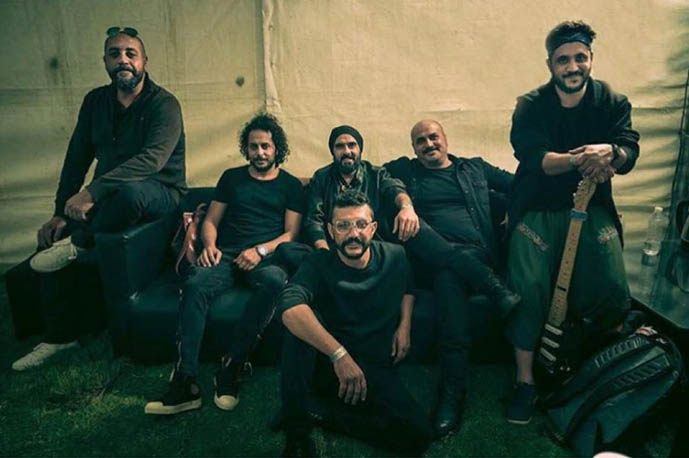 This Friday sees Autostrad taking to the stage among a huge lineup in Etisalat's Battle of the Bands (Photo: Autostrad / Facebook)
Friday brings the final day of Etisalat's Battle of the Band, at Dandy Mega Mall, with a lineup that includes Autostrad, Black Thaema, Tonat, and Kawkab. The day also witnesses Ahmed Amin's very first gig in Cairo, the Sudanese artist who will take to the stage of El Sawy Culturewheel's Wisdom Hall, to perform a round of folk tunes. But it's a completely different vibe at The Tap West, where DJ Feedo takes to decks to play some hip-hop and R&B, the same genre that DJ A.K. is set to serve at Cairo Jazz Club 610.
Elsewhere, DJs, Kareem Auf & Ayman Sallem are on the menu at The Tap East, where it's all about house music, DJ Sary spins some up-beat electronic music at 24K, while Opia's Tabla Night sees Mostafa Taha leading the beat as the resident DJ spins some tunes. 
As for Saturday, instrumental cover band, Insjam, take to the stage at ROOM Art Space to play some numbers, Nour Project serve some jazz-infused tunes at Cairo Jazz Club's Saturday L'Oriental, while Cairo Jazz Club 610's Brunch & Chill Weekend welcomes hip-hop and R&B DJ Teddy to take to the decks. Meanwhile at The Tap East, local starlet Mariam Ghareeb heads to the stage for an acoustic night, the same genre that Toasted Kings will be playing all night long at The Tap West.
Check out the whole lot on the Cairo 360 Events Calendar for more things to do and places to go on the weekend!