Cairo Weekend Guide: Concerts, Concerts, Concerts!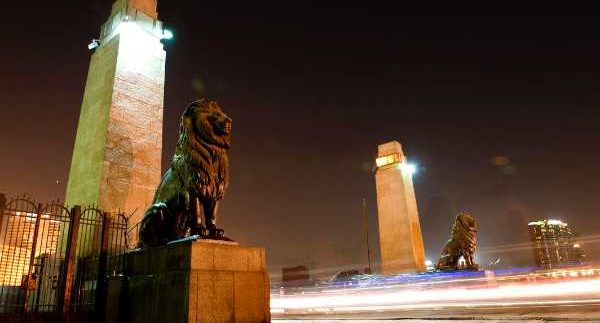 Call this the pre-holiday weekend, as some of us (yes, us) must drag
ourselves to the office on Sunday before the five-day Eid El Adha holiday next
week. Wind down your week this Thursday with a trip to After Eight, where local
contemporary jazz band Sahara
will be playing. In the mood for grass-roots music? Take yourself to Sawy
Culturewheel, where a group of local musicians will be taking to the stage,
including solo artists Shady Ahmed and Yasmin El Tayeby. Always upbeat and fun
to watch Crash
Boom Bang will give a high-energy performance at the Cairo Jazz Club.
Expect the club to be packed and be prepared for the band's wacky costumes,
afro wigs and the bullhorn.
For some Friday fun, After Eight will host Salalem
band for contemporary Arab rock music. Al Genaina Theatre will present
a night of jazz music sponsored by the Norwegian Embassy, with a line-up
including musician Fathy Salama. For those of you in need of a good laugh, the
Sawy Culturewheel will host a night of stand-up comedy to Cairo; while the
Cairo Jazz Club will help you let loose on the dance floor courtesy of DJ Migo's
house beats.
Afro-music themed 3Ashara
Gharby will perform at the Cairo Jazz Club on Saturday night, while After
Eight promises a night
of fun with a surprise resident DJ.
For some laid-back arts and culture events, the Italian Cultural Institute
will host the
Guiseppe Fanfone Exhibit in Downtown, an intriguing celebration of
architecture and archaeology. An exhibit
by Mona Merhi explores the concept of the book as an object; you can view
her pieces at Artellewa Gallery in Heliopolis on Friday.
On Friday afternoon, Qirtassiyat Diwan will host a
kids' workshop for some family-oriented fun and creativity. On Saturday,
enjoy an early evening of storytelling
by author Mandy Brauer at Diwan's Zamalek branch, free of charge and fun
for ages three through twelve.
For those that have opted out of Sunday at the office, we assume that your
plans for an Eid getaway are already well underway. If you're still ambivalent
about your destination; stay tuned for our events round-up of the best parties
and getaway spots coming for the Eid break, and in the meantime, have fun,
Cairo!