Cairo Weekend Guide: D-CAF, Mother's Day & Lots of Live Music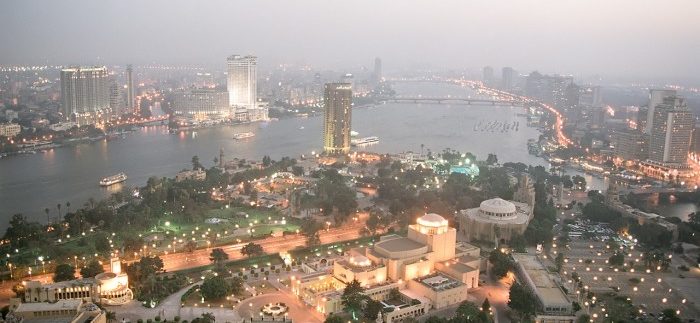 Hello Cairo!
It's been a big week for us here at Cairo 360, as we celebrated our fourth year of being the definitive guide to living in the capital. But enough of this weird patting ourselves on the back – the weekend awaits.
Mother's Day takes over the city this weekend, with a number of shopping bazaars and events taking place, in addition to many of the city's hotels offering special dinner, brunch and spa deal; click here for a full guide of festive activities.
This Thursday sees the long-awaited return of the Downtown Contemporary Arts Festival with some of the most unique musicians, performers and artists descending on the city.
International Women's Day is also being celebrated, at both the Doum Cultural Foundation, where women will be brought together to share their successes, and at Cairo Opera House's art exhibition, 'Women & Creativity'.
DJ Mounir Zakhary can be found spinning house tracks from behind the decks at O Bar, whilst La Gale from Switzerland and Egypt's own, Arabian Knightz will be performing at Swiss Club Cairo. Meanwhile, the Karim Hossam Group and Wust El Balad take over everyone's favourite watering hole, Cairo Jazz Club.
At the other end of the musical spectrum, Kafafa return to El Dammah Theatre, Al Moghany Khana bring their Oriental sounds to El Sawy Culturewheel and Sayed Anwar performs at El Sawy Culturewheel.
Particularly relevant to today, Cilja Harders discusses Egypt's social and political transformations since 2011, in her lecture 'Re-negotiating the Egyptian Informal Social Contract?' at the NVIC.
On Friday, Tamarai welcomes DJ Lyon for Floor Filler Fridays, while DJs Aguizi & Fahim take over Zamalek's Amici for another edition of Beyond and local favourite, DJ Mohasseb, celebrates two years on the scene at Cairo Jazz Club. The Gatsby inspired, BBC Prom Night '14 welcomes British DJs Ashley Wallbridge and Gareth Sterling, as well as Egyptian DJ Ossama El Deeb at the Conrad Hotel. Elsewhere, Swiss musician La Gale and Egyptian rappers F Killa perform at VENT.
The Indian Embassy brings their vibrant, Colour Festival to Cairo, and over in Heliopolis, Cairo Runners are running in support of Down's Syndrome in Egypt at their Run for 21 event.
Moving onto Saturday, live music aplenty; Rai-inspired group, Storm Band, and saxophonist, Nour Ashour, perform at Cairo Jazz Club, while experimental electronic musicians, Some Mud and Sherif Samy, are live at Balcon Lounge. Blending old traditions and new Egyptian sounds, Gazaga perform at El Sawy Culturewheel's Wisdom Hall, and Metal Blast – El Sawy Culturewheel's heavy metal carnival – celebrates their third anniversary with a head-banging line-up.
The participants of Darb1718's Documentary Workshop screen a number of their creations, before an after-party of live music and French DJ, Boulaone.
This is just a smidgen of the live music, parties and exhibitions in Cairo; a full guide to the weekend's events, check out the Cairo 360 events calendar. Have a great weekend!