Cairo Weekend Guide: Discotecture, NeoByrd and Much More!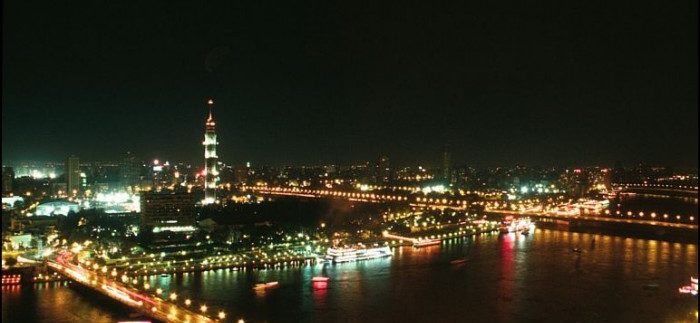 Hello Cairo,
The weather's getting hotter and summer's getting closer! With that said, we have a pretty packed weekend with all sorts of music and art to keep spirits up.
On Thursday, Discotecture returns at the Temple featuring Brazilian duo Dashdot and opening set by Mohamed Fayek, while NeoByrd tears up the stage at VENT accompanied by visuals from Alchem Studio.
The newly opened El Mojito hosts Club Daddy – a night of disco oldies with DJ Ayad – while across town, Tipsy Bar & Lounge hosts DJ Meish for a night of hip-hop mash-ups.
Head to Graffiti Bar & Lounge to catch the Groove Brothers for a night of blues and funky rock, or to Alchemy's Heart of the Equator for some tropical-inspired cocktails. Elsewhere, DJ Feedo is in unfamiliar territory at Pub 55, Lorna of Cairo performs at Fairmont Nile City and Cairo Jazz Club hosts a double-header of live music featuring Uss w Lazq and Ashara Gharby.
At El Sawy Culturewheel, photographer Rafik Tawfik El Bakry, displays off his Different Materials exhibition in the World Hall, while Cairo Opera House hosts Ghada Abu Hadid's Common Color Exhibition.
On Friday, start the night with Pre-Party Cocktails at The Garden, and then catch the second instalment of Mojito Matutino featuring the Gawdat and John Damien.
DJ Moneim warms up the decks for popular duo, Aguizi & Fahim, at Cairo Jazz Club, while local rockers, Living Too Late, return to VENT.
At Saigon Restaurant and Lounge, Ellie of London is back with her sultry jazz vocals, while Tipsy Bar & Lounge's Illumi-Night Vol. 2 welcomes DJ Hady Tarek.
On Saturday, CJC hosts more live music with Wasla and Madina, while the Looperia Project blends the musical backgrounds of five unique musicians at Balcon Lounge.
Unwind the weekend with Recovery Saturdays at The Garden, or head back to El Mojito and party harder at the Glamour White Latin Party.
Ellie of London returns to Tipsy Bar & Lounge for a night of live jazz while Adham Hafez brings his latest productions to 100Copies Music Space.
Zekrayati performs a selection of oriental music at the ElSawy Culturewheel's Widsom Hall while on the art scene, Mashrabia Gallery hosts Mohamed ElGanouby's immersive and hypnotic exhibition, Nirvana.
For the extensive list of what's happening this weekend, check out the Cairo 360 events calendar.