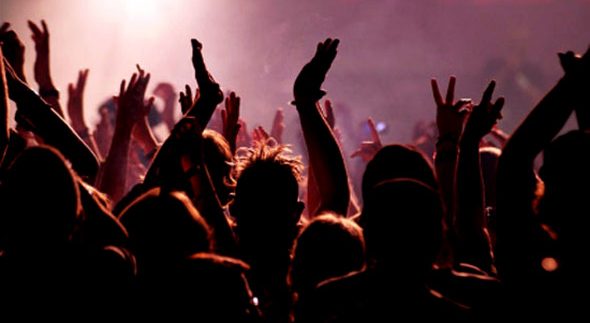 Nothing feels better than being served a surprise long weekend on a silver plate. It means more things to do, more places to go and definitely more time to chill in between. Here's what Cairo is offering this long weekend:
Thursday begins with a Nubian night at El Dammah Theatre, where Nubanour take to the stage, a pop music night at El Sawy Culturewheel's Wisdom Hall, where Salma Mahgoub sings some covers, while ROOM Art Space welcomes to the stage underground band, Do'souka, for a round of Arabic contemporary numbers.
When the night grows older, tech-house DJs, Misty and Aly Goede, take to decks at Cairo Jazz Club 610, DJ Ike spins some dance tunes at The Tap East, while Djunkie takes to decks on The Tap West's night, Cheeseballs, to play a round of guilty-pleasure songs.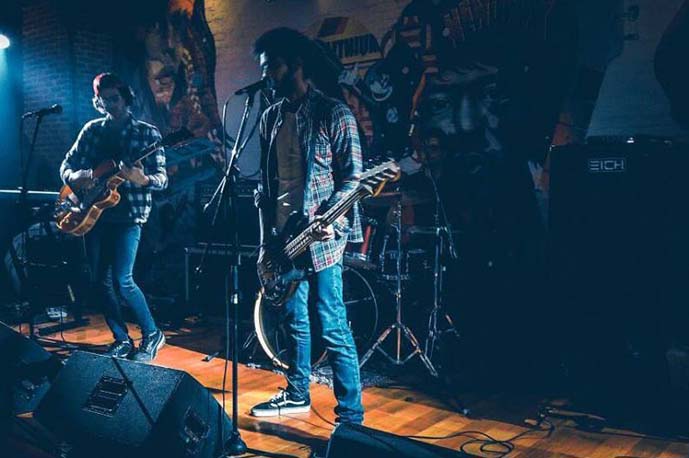 Local band, The Cadillacs, take to the stage at Cairo Jazz Club this Thursday for a round of classic rock numbers (Photo: The Cadillacs / Facebook)
Elsewhere, it's a hip-hop and R&B night at The Tap Maadi, courtesy of DJ A.K., and at Opia, but with DJ Feedo on the decks. A whole different vibe at Cairo Jazz Club comes in the shape of classic rock songs covered by The Cadillacs, before Funk Off takes over with a round of dunk and dance tunes.
On Friday, Egyptian poet, Amr Qatamesh, recites some of his works on Wisdom Hall's stage at El Sawy Culturewheel, Dalida tribute band, MondeDalida, play some covers at Darb 1718, while multinational band, Estabena, play various Mediterranean folk tunes at ROOM Art Space.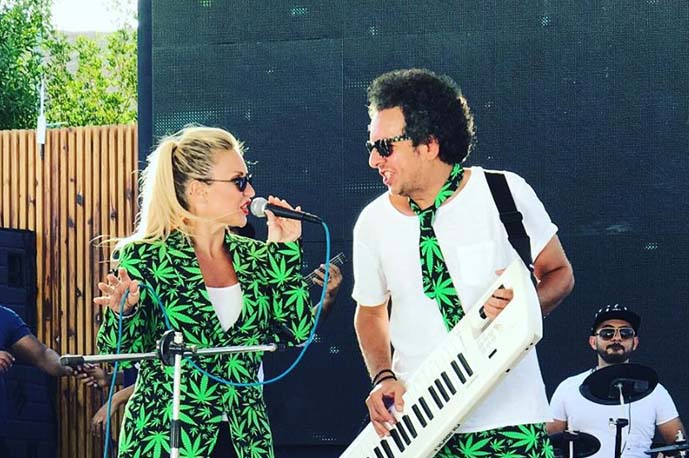 Crash Boom Bang play some pop/dance tunes at The Tap West on Friday (Photo: Carsh Boom Bang / Facebook)
Seems like a busy weekend for DJ Feedo, who hits the decks again this Friday, but at Cairo Jazz Club 610, for another round of hip-hop, the very same genre that DJ Teddy plays at The Tap West's night, which also sees local band, Crash Boom Bang, taking to the stage.  AWE Power Trio spin some funk and blues at The Tap Maadi.
As for Saturday, Goethe Institute in Cairo hosts a board games night, ROOM Art Space hosts a night, where the Aly Eissa Trio play some Oriental tunes. Speaking of which, Cairo Jazz Club's Saturday L'Oriental sees a performance by two local bands, Hageen and Mazeek, while Gŭ Lounge's Heshek Beshek night welcomes Ahmed Shiba to the stage for a round of sha'bi tunes, to which a belly dancer, is set to shake it.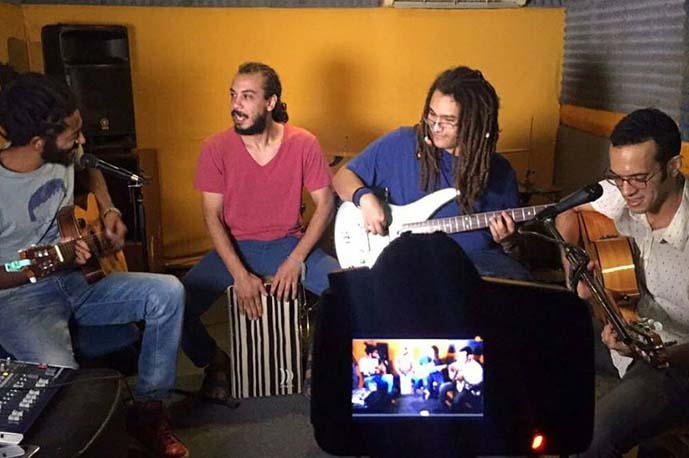 Local band, The Walkman Show, hit stage at The Tap East for a round of  Arabic reggae tunes this Saturday (Photo: The Walkman Show / Facebook)
Meanwhile, The Tap Maadi hosts a Nirvana tribute night, where Seattle cover some of the band's classics, The Tap West brings an acoustic night, courtesy of Shady Ahmed, while the Tap East serves an Arabic reggae music night, with The Walkman Show heading to the stage.
More fun to come on Sunday, when Cairo Big Band Society take to the stage for a jazz night at Cairo Jazz Club, DJs, Irma, Shenouda and Nenio take to decks at Gŭ Lounge, while various Egyptian and Chinese musicians take to Main Hall's pit at Cairo Opera House for a round of famous Arias and classical pieces.  Last but not least, football lovers can catch World Cup's second round at Cairo Jazz Club 610.
That's not all folks, check out the whole lot on the Cairo 360 Calendar!