Cairo Weekend Guide: Dora the Explorer, Arab Music Fest & More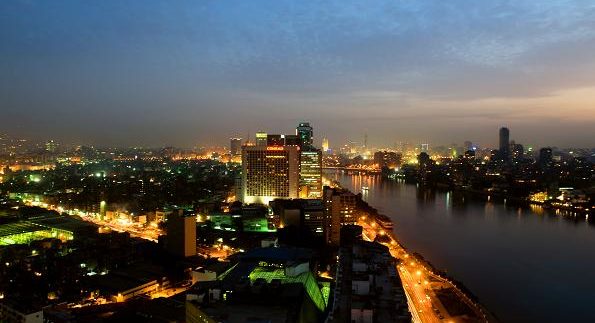 Hello Cairo!
Hurrah, hurrah; the weekend is but a few hours away and as always, Cairo 360 has the best of the best – there's just too much going on in the capital.
Thursday
starts off with what is clearly the highlight of the weekend. Nickelodeon viewers are set to swoon in delirium, as
Dora the Explorer
takes to the stage of the Cairo International Conference Centre for a three-day run.
For a decidedly more adult theatrical experience, Rawabet Theater in Downtown Cairo hosts a one-off performance of '
Eh Fee Amal!
'.
As always, though, live music dominates proceedings. Cairo Jazz Club regulars,
the Cadillacs
are live and will be followed by Beatles tribute band,
Glass Onion
. Sufi is gearing up for an evening of acoustic music as
Alwan Band
perform an intimate set at the Zamalek bookshop.
Salalem
are back at After Eight for their weekly slot, while
El Tanboura
bring their unique simsimeya and damma music to El Dammah Theater.
Many Cairenes will be pleased to hear that
Stiletto
is back in business, with tonight being a special night for the bar. Meanwhile, soul diva,
Michelle Rounds
performs once more at the Kempinksi Nile's Jazz Bar.
It's not all fun and games, though; 10 Mohamed Bassiouny is hosting a fundraiser for charity,
'Educate Me'
. The initiative will showcase over twenty products and projects from the very children it tries to help.
It's a busy weekend at Darb 1718, as
Friday
sees the launch of the much hyped
Trash Art Exhibition
, while open-mic initiative,
Mashrou3 Al Mareekh
, returns.
100Copies Music continues to champion local underground music, as
Zuli
takes to the stage for a night of electro music. Elsewhere, Cairo Jazz Club welcomes
DJ Carlos
to the decks, while
Talta Talet
perform at After Eight and
Screwdriver
are live at Pub 55.
Elsewhere, 6th of October City's MUST Opera House welcomes back marimba player,
Nesma Abdel Aziz
, while quirky Iranian film
Ten
is screened at Sufi in Zamalek.
Saturday
is
Bond Night
at Bikya in Nasr City; sit back and enjoy screenings of
Casino Royale
and
Quantum of Solace
.
Local music takes centre stage, with Egyptian bands,
Darwasha
and
Ashara Gharby
, performing at Cairo Jazz Club, and shaabi-rap group,
No Comment
, strutting their stuff at After Eight. Alternatively, you can relive the best music of the last fifty years at Heliopolis nightclub, Roof Bar, with
Oldies Night
.
Several new exhibitions have launched this week;
Nihal Wahby
's latest collection at Hanager Gallery explores culture and politics, Safar Khan houses Wael Darwish's
'Vivid Memory'
and international artist,
Clodoveo Masciarelli
, presents abstract and geometrical sculptures, jewels and designs at Gezirah Art Center.
Have a great weekend!