Cairo Weekend Guide: Egypt's First Anime Festival, Al Hezb El Comedy & More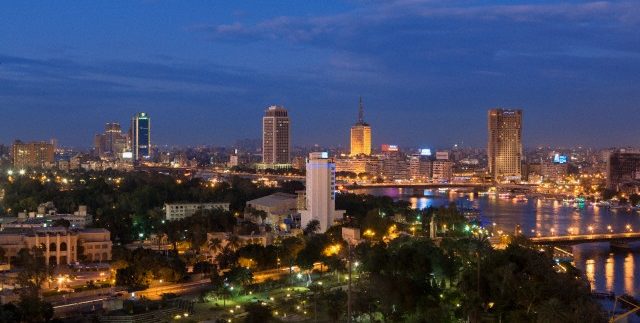 It's already a February and 2014 has been a mixed bag for Cairo. But as we head into another weekend in the capital, there's plenty to explore.
Thursday sees the rascals at Heineken getting up to more mischief, as they descend on both Graffiti and L'Aubergine in Zamalek with 'Wheel a Beer'; head over for copious amounts of beer and prizes. For a musically eclectic evening, Minus T, is making an appearance at Downtown's infamous watering hole, VENT.
Generating a lot of curiosity, cool-cat LA singer, Show Whight, performs at Cairo Jazz Club, before Spunky Dynamite take over. Meanwhile, soulful British singer, Ellie of London, pays tribute to the one and only Madonna at Fairmont Nile City's Saigon Restaurant & Lounge.
For an evening of traditional Sudanese and Nubian sounds, Rango perform at El Dammah Theater, while at Falaki Theatre, the students from their STOMP workshop let loose and create havoc on whatever instruments they can find. El Sawy Culturewheel celebrates legendary vocalist, Om Koulthoum, through the art of puppetry at 'Om Kolthoum Back On Stage'.
Friday swill see plenty of fist-pumping action at Roof Bar's 'Neon Vibes' and Amici Zamalek debut new event, 'One', with local DJ duo, Gawdat, providing the music, while Cairokee return to El Sawy Culturewheel and Cairo Jazz Club hosts Ahmed Shamy and Artificial Animals.
Away from music, stand-up troupe, Al Hezb El Comedy, are back at the District for an evening of side-splitting comedy with a twist.
Photopia invites both budding photographers and brides-to-be to convene at their Wedding Photography Fair, whilst aspiring designers put together a fashion show at the First Mall's Eve 'N' Love.
There are several screenings one can catch, including Oscar-nominated documentary, 'The Square' at Artellewa, as wells as Italian comedy, 'The Monster', at cosy bookshop, Sufi.
Saturday sees a mixed bag of events; Heineken venture over to Johnny's in Sheikh Zayed, there's an Open Mic evening at VENT and Mawawil perform at Cairo Jazz Club. Elsewhere, popular amateur talent platform, Mashrou3 Al Mareekh, return to Darb 1718, while El Sawy Culturewheel introduce the 1st Anime Convention; manga and all things Japanese will be celebrated.
On a different note, Cairo Opera House present Dvořák's Chzech Opera, 'Rusalka'; a goose-bump inducing portrayal of a fairytale similar to 'The Little Mermaid'.
As always, exhibitions are aplenty, with several new exhibitions opening this week, inclusing 'The Self & the Other Self' at Art Talks, 'Garden' at the Ahmed Shawky Museum and Gamal Abd El Nasser's most recent sculpture collection at Zamalek Art Gallery.
If this isn't enough to drag you away from the sofa, check out the Cairo 360 events calendar for more events. Whatever you decide to do, stay safe and have a good weekend!