Cairo Weekend Guide: EL-FIT Grand Finale, Panorama of the European Film, Student DJ & More!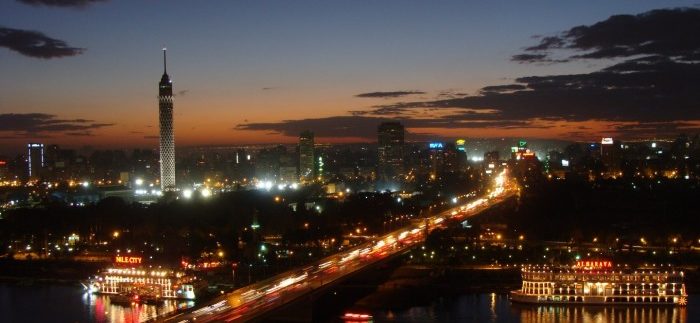 Hello Cairo!
With plenty of live music, parties, exhibitions and festivals taking place this weekend, there's no shortage of options for what's shaping up to be a very busy weekend.
The Panorama of the European Film in full swing at, with screenings at Downtown Cairo's Zawya and Cinema Galaxy in Manial – all of which can be found on the events calendar.
On Thursday, VENT hosts another Label Night, this time with Glasgow-based Dixon Avenue Basement Jams, while the third round of the Student DJ 2014 Battles commences at Fairmont Nile City's Skypool between Marwan Akl and Gaser El Safty with Aly Goede on opening duties.
Cairo Jazz Club host a 1920s themed Jazz Cabaret featuring the talents of the Riff Band, while Dr. K takes over O Bar for a night of deep and progressive house.
DJ Roro and drummer Shaban team up once again for unstoppable beats at Graffiti, while local superstar Amr Diab performs a special gig at Cairo Hockey Stadium in Nasr City.
Viennoise Hotel hosts the special opening of unique exhibition Khotoum, while the Abul Gheit Dervishes perform a mix of Sufi folk and Zar at El Dammah Theater.
On Friday, Korba bar, The Garden, gets in on the brunch craze with Fridazed which will see DJ AK provide the music. That's just one of the many brunches awaiting this weekend; Conrad Cairo Hotel hosts another of its Sparkling Jazz Brunch, Fairmont Nile City invites brunch-lovers to the Friday Jazz Brunch at Napa Grill, Marriott is dusting off the grills for its BBQ Brunch and Le Meridien Cairo Airport is starting its weekend with its own Friday brunch.
Elsewhere, one of the biggest events of the weekend takes place at SODIC West – we of course speak of the EL-FIT Grand Finale, which will see the finalist go head-to-head for glory, though there's pleny to do for spectators, too.
Meanwhile, The Riff Band celebrate their 12th year anniversary with a big bash at Royal Club Mohamed-Aly,
Later on in the evening, sibling duo, Gawdat, unleash their tech house sets at Cairo Jazz Club on a line-up that also includes Special K, while VENT hosts enigmatic producer, Neobyrd. Elsewhere, Zamalek's Riverside welcomes Turkish DJ, Ahmet Kilic, and Venue Lounge & Bar hosts the hip-hop and r&b stylings of DJ Feedo, while DJ Shiha takes over the decks at O Bar.
Away from nightlife, this year's Contemporary Dance Night, kicks off at Falaki Theatre.
On Saturday, VENT hosts another weird and wonderful 'audio and video party' courtesy of SIDY, while Contemporary Dance Night continues into its second day. Nadah El Shazly performs at Heliopolis' Balcon Lounge, while Wasla & Ashara Gharby take over the stage at CJC.
Award -winning musician, Fathy Salama, and Italian songstress, Eleonora Iannotta, perform together at the Cairo Opera House, while Wikalet El Ghouri host a night of magical music and dance with the El Ghouri Dance Troupe.
There's plenty of new art around Cairo's galleries, too, including 'Measuring the Last Breaths of Time on a Fading Scale' at Gypsum Gallery and 'The Blue Flowers' at Townhouse.
This is just a snapshot of this week's events across the capital – check out the Cairo 360 events calendar for more.