Cairo Weekend Guide: El Mojito, Lots of Live Music & More!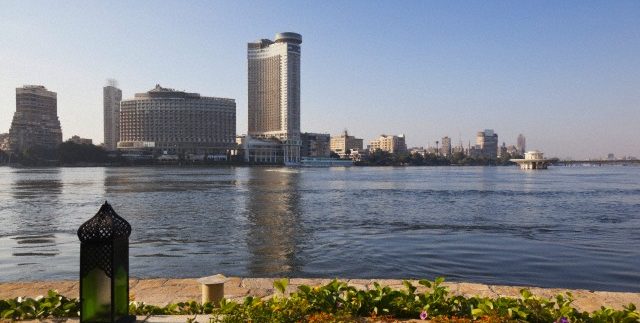 Hello Cairo!
We have an absolutely packed weekend ahead of us with plenty of live music, new exhibitions, parties and more.
On Thursday, Discotecture returns with German Duo Kruse & Nuernberg at the Temple and DJ Aly Bahgat is set to take VENT by storm with his tech house sets, while Alchemy celebrates Mexico's favourite tipple in A Tequila Tale of Silver & Gold.
Ellie of London returns to Saigon Restaurant & Lounge with her wonderful jazz vocals while Buddha Bar offers buy-one-get-one-free cocktails at Ladies Night.
Elsewhere, Gawdat are at Tipsy Bar & Lounge, while O Bar hosts Aguizi and Fahim.
For art fanatics, Medrar hosts 1971, Sun Ra in Egypt, a special exhibition by Tom Bogaert inspired by the late jazz legend Sun Ra, while across the Nile, Art Lounge Cairo opens the Portraits of Cairo exhibit by Khaled Samy.
On Friday, El Mojito holds its first big event, Mojito Matutino, featuring DJs Ouzo, Shady Ezz and Justa Panda and Cairo Jazz Club hosts Friday Fever featuring DJs Hussein Fahmy and Meish, while DJ Hafez tears up the decks at Tipsy Bar & Lounge's Fresh Friday.
Local psych-folk rock band, the Invisible Hands, take the stage at VENT while hip hop and R&B veteran DJ Feedo plays his usual gig at O Bar.
At the Arab Music Institute, The Heritage Ensemble performs the musical traditions of the near east while the Gypsum Gallery hosts Amman-based Ala Younis' exhibition, UAR.
On Saturday, local band, SomeMud, perform at the 100Copies Music Space while VENT hosts another local talent, Adham Hafez, and his latest musical project, Sternum Blues.
Alexandria-based Object Obscure perform at the Balcon Lounge along with Khaled Kaddal, while across town, Cairo Jazz Club hosts a night of electronic-Arabic music with Fayrouz Karawya & Ismail Hosni and Abdullah Minawy & Ahmed Salah.
At El Sawy Culturewheel, led by Tamer Farouk, Al Nahr Khaled perform the timeless songs of Fayrouz, while the shopaholics will be descending on the Aquarium Grotto Gardens in Zamalek for the Made in Egypt shopping festival .
This is just a snapshot of the things to do in Cairo this weekend – check out the Cairo 360 events calendar for more!