Cairo Weekend Guide: Everything You Need for Your Post-Election Hangover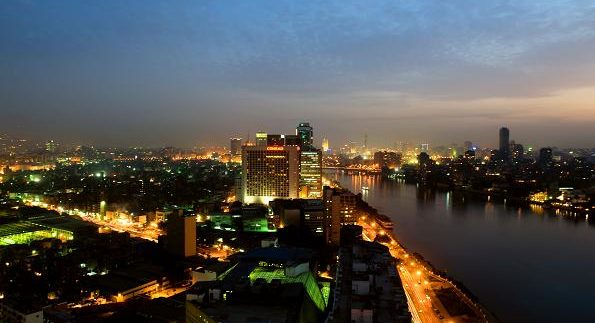 Hello Cairo!
The whole country has been under the
spotlight this week and the two election days have typified Cairo; chaos,
adulation, excitement, frustration and sunburnt faces from queuing in the sun.
It's not over yet, but we all deserve to have a messy, irresponsible weekend.
Thursday always has a little bit of
something for everyone, starting with a double whammy of live performances at
Cairo Jazz Club. Jailbirds open the evening with a set of classic rock covers,
before Crash Boom Bang take you deep into the wee hours of the morning with
their unique brand if intense funk-rock.
Live music also comes courtesy of The
Jokers, who will perform at El Sawy Culturewheel. Influenced by psychedelic rock and Bob Dylan haircuts,
they look like they've just stepped out of the 60s (This event has been cancelled).
If smelly hippy types aren't your thing,
then one can always go a little bit bourgeois and hit the Kempinski Nile Hotel's
Jazz Bar for a night of silky jazz courtesy of Michelle Rounds. Or you can go snobby
and native; the National Arab Music Ensemble performs a range of classical Arab
music at Cairo Opera House.
Alternatively, DJ Feedo is unleashing his sick
urban tunes at Opium, while DJ Fabric holds things down at Melouk with a night
of house. See! There's something for everyone.
There's rarely any incentive to wake up
early on Friday. But wait, we've found one! Taste the World Friday at the
Fairmont Nile City mixes great food, live music and fantastic afternoon weather
in one neat little package.
Cairo's clubs shall be keeping up the
neighbours as per usual, particularly Temple at the Nile Pharaoh in Giza where
50 Biaster has finally arrived. After weeks of build up, the biggest hip-hop
party of the year is upon us with music coming courtesy of a dream-team
partnership: DJ Amr Hosny and DJ Feedo! Tickets are available from Tazkarty,
but get them now!
Elsewhere, DJ Mad Lou spins groovy house music
up the river at Opium, DJ Ouzo brings fresh techno music at Cairo Jazz Club,
while Michelle Rounds is back wooing
audiences at Jazz Bar. Divas shouldn't work this hard.

Meanwhile, Egypt's coolest man over 60,
Omar Khairat is performing at Cairo Opera House, while El Sawy Culturewheel
welcomes Aliquid for a night of progressive jazz improvisations as part of the
ongoing Cairo Contemporary Music Days. Staying in Zamalek, Sufi is screening 2001
cult classic In the Mood for Love.
The Sofitel El Gezirah hotel is giving Cairenes
a chance to enjoy the afternoon sun and Nile-side breeze this Saturday with Sandwiches and
Jams. Moderately decent wordplay aside, this daytime party offers
great, fresh food, healthy cocktails and live music.
Cairo's best bands are out in full force
later in the evening, with Massar Egbari playing live at Cairo Jazz Club,
Nagham Masry performing at El Sawy Culturewheel and Salalem taking centre stage
at El Genaina Theatre. Meanwhile, Lebanese Love returns to after-hours club,
Bamboo, where you can enjoy the best Lebanese and oriental music till 5AM. Not recommended if you have work the next day.
This weekend sees Cala Art Gallery in
Zamalek launch a new group exhibition that will showcase some of the best young
artists in Cairo, while 'Elections' at Darb 17 18 presents a unique take on the
political whirlwind sweeping through the country.
Alright then Cairo, have fun. See you on
the other side.