Cairo Weekend Guide: Exhibitions, Openings and Dancing!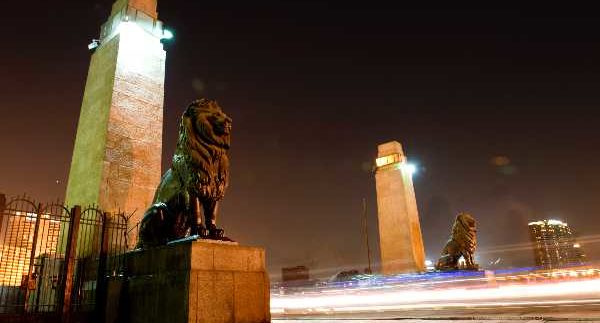 You had better be ready for an eventful weekend
this time around; so prepare to face the joyful Cairo traffic as
you'll be driving all over the city to get to what's planned over the next three days!
Kick your Thursday off with the Mazen
Ismail exhibition at the Mashrabia Gallery in Downtown Cairo. Today is your last chance
to view the artist's posthumous collection of innovative sculptures and drawings, which are on display for the first time since his death in
2006.
Follow up your night of culture with one of
our featured Cairo
International Film Festival flicks; Another
Year, showing at Renaissance Nile City Cinema. The Mike Nichols film navigates through a year in the ups
and downs of a married couple and is sure to make you appreciate
the simpler things in life.
Feeling over-cultured already? No worries,
it's time to let the noodle rest for a while and get dancing to the sounds of
DJ Amir Sharara at Purple's Spark Night Vol 2. Doors close at 1AM or when they
fill up; so go ahead and make a reservation if you're really keen.
As Friday rolls around, you'll be happy to
hit Cairo's
somewhat empty streets and head over to Designopolis for the Alphabet furniture
launch at the Ebony and Ivory store. The new show room is open starting 2PM,
but cocktails are served from 7PM to 9PM; so try to time it just right.
Zamalek and Downtown dwellers that love
their lazy Fridays can avoid a long drive and head over to the Townhouse
Gallery after a late lunch for an exceptional video installation by London-based artist Susan
Hefuna.
If you didn't get your fill of dancing on
Thursday, make sure to catch Pacha Club resident DJ Ouzo on Friday night at the
Cairo Jazz Club. This DJ will send you fumbling across the dance floor in
search for a buddy to groove to his electro beats.
The Christmas spirit should have hit you by
now but in case it hasn't you need to make your way to the Fairmont Nile Towers, where they'll be holding a Christmas tree lighting event complete this Saturday with
carols, festive drinks and snacks. Of course, Santa Claus will be making an
appearance to get you in a jolly mood for the holiday season.
Revved up for Christmas already? Good, you can head over to the Christmas Bazaar at Maadi
Overstock, where you'll be able to find some amazing deals to help with the
overwhelming Christmas gift list.
Top your Saturday off with an enchanting
night at the Cairo Opera House by catching the five-act grand
opera Don Carlos. The opera is based on the turmoil of Carlos, prince of
Asturias after his betrothed Elisabeth of Valois is married off
to another suitor; his father.
If opera isn't your thing head over to the
Cairo Jazz Club for a night of Latin, oriental jazz fusion performed by Tony
Kaldas, who promises to bring a new twist to both popular and classical hits.
With
so much going on this weekend, you may have trouble staying put in one part
of Cairo; so buck up and get ready for a hectic couple of days.