Cairo Weekend Guide: FACT, Hip-Hop Edutainment Night, Live Music & More!
Hello Cairo!
The weather isn't exactly conducive to leaving the house this weekend, but as always there's plenty to see and do across the capital.
On Thursday, Cairo-based events company, Blurr Entertainment, kicks off the weekend with FACT, featuring Ibiza-based British DJ, Steve Lawler, Andre Buljat and Cairo's own Hisham Zahran at the Omar Khayyam Boat in Zamalek, while across the Nile in Downtown, Tamer Auf and ühm prepare for a night of tech house at VENT.
Big band and cabaret classics are on the menu at Cairo Jazz Club, meanwhile, with the Riff Band and Michelle Rounds performing, while Garden City's ROOM Art Space hosts local jazz band, Maktoub, and Korba bar, the Garden, welcomes DJ Feedo for We Funk on Thursday.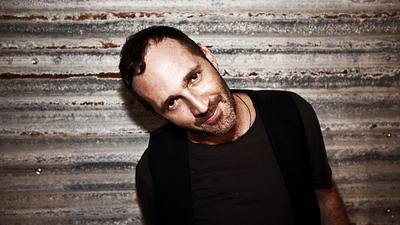 Steve Lawler headlines the weekend's biggest party.
Also in Garden City, Rooftop Lounge prepares for a night of rock & roll with Screwdriver, while over in Dokki, Alchemy are concocting Vodka infused creations for Shiver.
Elsewhere, there's a Stand Up Comedy Show at El Sawy Culturewheel and El Dammah Theater welcome back NubaNour.
Other events on Thursday include Fairmont Nile City's Bab El Nil welcoming belly-dancer, Leila, and DJ Roro providing the music alongside live musicians at Four Season Nile Plaza's Graffiti.
On Friday, Kidmims; warms up the crowd at Cairo Jazz Club, before Special K takes over the night with his signature electro-house sets, while over in Zamalek, Mohasseb prepares for another edition of Riverdeep at Riverside.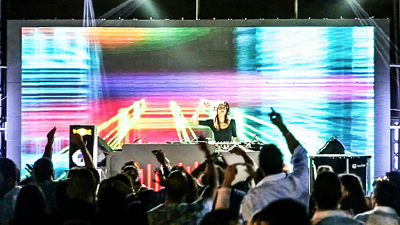 kidmims; makes her CJC debut this weekend.
Rami Abadir and Moustafa El Sayed bring their unique brand of analogue electronic music to ROOM Art Space and Reggang pay tribute to Bob Marley at VENT, while Ellie of London performs at dance at Rooftop Lounge and Vintage Bar & Lounge hosts another Karaoke Night.
Elsewhere, Cavallini hosts another edition of its weekly Lebanese Night at afterhours Giza club, Bamboo, are having a 'Secret Friday'.
On Saturday, Darb 1718 hosts an evening of all things hip-hop, with Hip-Hop Edutainment Night, where live music, a graffiti performance, dance battles and more await.
Elsewhere, singer-songwriter, RaShRadio, makes a rare public appearance at the Tap in Maadi, while live music at Balcon Lounge in Heliopolis comes courtesy of electronic musician, Ramsi Lehner.

RaShRadio plays a rare gig at the Tap this Saturday.
Meanwhile, Cairo Jazz Club ends the weekend with increasingly popular local band, Hawidro, and it's Oldies Night at Cavallini.
Highlight exhibitions this week include the Hamed Nada Exhibition at Ebdaa Art Gallery, 'I'm Not a Doll' by Rima Al Mozzayen at Art Lounge Cairo and 'Lust in Wonderland' by Riham El Sadany at Art Talks Gallery.
Remember, this is just a sample of what's going on around Cairo this weekend; check out the Cairo 360 events calendar for more!