Cairo Weekend Guide: Halloween, Arab Music Festival & Conference, Brunch & More!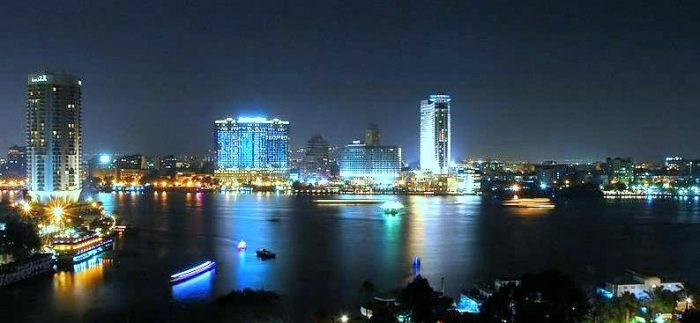 Hello Cairo!
Halloween weekend has arrived and boy, are there a lot of options!
On Thursday, Cairo Jazz Club ends the week on a ladiback note with Jazz Cabaret featuring the Riff Band and a 1920s theme, while renowned Egyptian musician Yehya Khalil takes the stage at the Cairo Opera House.
VENT hosts the return of Abu Dhabi-based Egyptian producer, Shadi Megalla, who heads a line-up that also includes Zurich-based DJ, Abdel Hady, and resident DJ, Ahmed Samy, while Venue Lounge & Bar start the festivities early with a Halloween party with Dr. Tee on the decks.
The Four Seasons Nile Plaza's Graffiti hosts a night of unstoppable beats with DJ Roro and Shaban, while Heliopolis nightclub, Cavallini, hosts Toxic Thursdays with DJ Garo and Sheko.
El Dammah Theater welcomes back the Nubian inspired rhythms of Rango, while six-man band, Sandoo2 Khashab, return to El Sawy Culturewheel for a night of Oriental-Flamenco fusion.
On Friday, all the venues dress for the occasion. Start the night at Alchemy with All Hallow's Eve and get guaranteed access to Cairo Jazz Club's Cirque Du Freak featuring DJ NTahawy and DJ Ouzo.
Nile Pharoah Boat's the Temple hosts its own party, BOO!, with ToyBoys and Freespirit providing the music, while Mohandiseen's Chopsticks hosts DJ Pedro for a Halloween party of their own.
Overtime Bar & Restaurant hosts a Haunted Mansion featuring a lengthy DJ line up, while Cavallini hosts Drink or Treat featuring UK DJ Paul Thomas.
Both Amicis also gear up with a night titled Wicked, with Amici Zamalek featuring DJs Bibo S and Arrest, and Amici Heliopolis featuring DJ Simon.
If Halloween isn;t your game, you can also enjoy a laidback afternoon at Cairo Marriott's BBQ Brunch all weekend, or Fairmont Nile City's Friday Jazz Brunch.
On Saturday, VENT welcomes sibling duo Irie Révoltés for a night of everything from hip hop to punk rock, while Aya Metwalli gears up for a performance at the Balcon Lounge.
El Mojito asks you to get your dancing shoes for Salsa Night, while the Arab Music Festival & Conference opens at Cairo Opera House with key speakers and a twelve-singer performance.
Beit El Raseef invites you to the El Raseef Book Fair, with 20,000 books on sale for the price of 1-20LE, while the Karim Francis Gallery's new Zamalek venue hosts the opening of an exhibition celebrating the work of late sculptor, Sobhy Guirguis.
Darb1718 hosts the Without Borders exhibition, featuring the works of numerous Egyptian graffiti artists, while Zamalek Art Gallery hosts the surreal paintings of Mohamed Said Ryad.
For a full list of what's happening this weekend, check out the Cairo 360 events calendar. Happy Halloween!