Cairo Weekend Guide: Happy Coptic Christmas!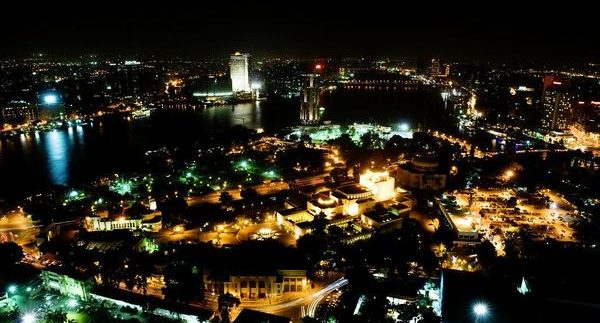 Hello Cairo!
It's the first weekend of 2012 and as always,
Cairo is alive with live music, parties, cultural events and a whole lot more. The
festive season just won't end (we're not complaining) and Saturday will see
Egyptians all over the city celebrating Coptic Christmas; not a bad way to
usher in the New Year.
Oh how we love Thursdays! Cairo Jazz Club
is primed for the weekend as they welcome Musical comedians High on Body Fat
and The Beatles cover band Glass Onion. Over in 6th of October City,
the MUST Opera House will host the hugely popular Basata Band, who'll play
their unique and timeless Egyptian songs.
The Arab Music Heritage Ensemble is a
must-see for the classically trained ear, or for those looking for something
more traditional. The group's continued efforts to keep classical Egyptian music
is on show at El Gomhouria Theatre in Downtown Cairo. If you fancy being a
little more musically adventurous, then head to El Tanboura Hall for a unique
night of mystical Sudanese and Nubian rhythms at one of Rango's unique live
performances.
Celebrating Om Kolthoum's life and love,
the Sakia Puppet Theatre will revive the best of the legendary singer's work
through the magic of puppetry at El Sawy Culturewheel. Down the hall at El
Sawy, the hopeful and the hopeless will be on stage, as everyone who thinks
they can carry a tune will strut their stuff at a talent show.
Things pick up on Friday as DJ Masters at
Funk will occupy the Cairo Jazz Club stage for a night of dance-inducing music,
while Nacelle's Friday Night House Sessions at Yasso Lounge in Giza continues
its impressive line-ups with live oriental house practitioners Soopar Lox and
DJ Aly B.
Budding artists should check out the Sakia art
market at El Sawy. Held every first Friday of the month, the event is a decent
place for young artists to showcase their work and maybe make a little bit of
money while they're at it.
Also at El Sawy, the wily puppeteers of the
Sakia puppet theatre are recreating the songs of Egyptian singer Abdel Halim
Hafez, while Egyptian pianist Amani Mounir will perform at Cairo Opera House.
Saturday is Coptic Christmas, and Amici in
Zamalek will lead the way with Amici Christmas Fever. The 300LE ticket endows
you with an open cocktail bar and DJ Fiko on the decks. Meanwhile, Alexandrain
band Massar Egbari will kick off what should be a big year for them with a
performance at Cairo Jazz Club.
As the latest addition to Zamalek's club
scene, big things are expected of Opium, and the much-hyped club will host DJ
Ramy and his mix of funk, disco, 90's pop and house. If that's not your scene,
then just around the corner at Cairo Opera House, the Cairo Symphony Orchestra
will be out in full force for their weekly performance.
Cairo's diverse and eclectic art scene has
turned out another new exhibition this week. Ayman El Semary, who has
represented Egypt at many a biennale around the world, has a collection of his
work showcased at the Kempinski Hotel's Chocolate Lounge as part of a
continuing collaboration with Zamalek Art Gallery. Elsewhere, this weekend will
be the last chance you can see 'Hydrarchy' at Contemporary Image Collective,
which ends on Saturday. You might also want to catch 'Collage: 100 Years On' at
the Gallery in Zamalek which ends on Sunday and 'Identities' at Mashrabia Gallery, which ends on
Thursday 12th.
There you go Cairo, have fun!