Cairo Weekend Guide: Happy Easter Weekend!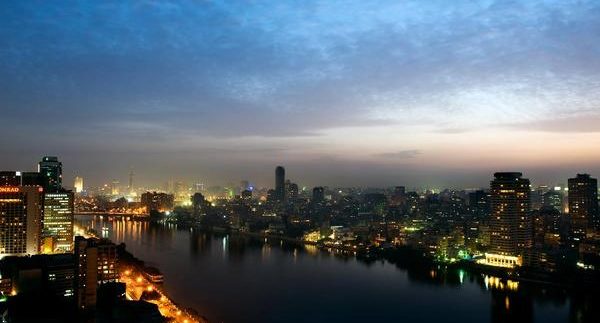 Hello Cairo!
Well, it's official, Sham El Nessim break is here and most
people have made an escape from the city. But for the ones who've stayed behind,
despair not; the ever bustling Cairo still has enough events to keep you
satisfied throughout the long weekend.
This Thursday D-CAF continues with Dubosmium, Filastine
and DJ Weza/Okka/Ortega playing at Radio Theatre; the screening of several
short international films will be at AUC's Greek campus with the title
'Contemporary Dance Film Program/Short Movies'. Beginning their ten-day run, Pop-Up Hackerspace will take over Townhouse Gallery with workshops that promote the collaboration
of various fields and sharing of ideas. 'Mad We Gathr' by Al Tamye theatre group
will be showing at Rawabet Theatre Downtown, another interesting performance 'Who,
What, When, Where?' will be at El Gomhouria Theatre; it will show for another
two nights.
For some live music head to Cairo Jazz Club for The
Cadillacs followed by Bad Mojo; or check out Salalem's funky music at After
Eight. For another night of 'Music Loves You Back' at Yasso, catch French DJ
Liz Candy as she spins her tunes. In the mood for some modern jazz? Cairo Opera
House is hosting Ahmed Rabie for a night of just that.
El Sawy Culturewheel is busy as ever with Ahmed El Haggar
& The Band in concert; controversial writer Alaa El Aswany lecturing on
post-revolution Egypt and the screening of the documentary 'Cultures of
Resistance'.
On Friday D-CAF hosts a Q&A session with Egyptian
artist Iman Issa at Townhouse Gallery; running for two nights are 'The
Speaker's Progress' at Falaki Theatre and Bikya who will be followed by Ramsi
Lehner at Radio Theatre.
DJ Raysoo will be spinning house tunes at CJC while DJ
Fabric is back at Melouk, and Lel We Ain will be fusing the old with the new at
After Eight. The musical theatre group Ayamna El Helwa Ensemble will take to
the stage at Cairo Opera House.
Hungarian musicians Gyorgy Ferenczi and Gabor Bizjak are
sure to impress the crowds at El Sawy Culturewheel, as will Haitham Nabil with
his latest hits. 'Fish Revolution' a theatrical show by Ismail Yousry will be
performed in Wisdom Hall.
Start your Saturday early and go for brunch at
Altissimo on Trianon boat and enjoy Ahmed Harfoush's mix of jazz, oldies and
pop. There's a lot of music on this day with No Comment playing at After Eight,
Nemra Setta and Redeemers at El Sawy Culturewheel and Cairo Opera House will
have the Cairo Symphony Orchestra and a screening of Verdi's La Traviata.
It's your last chance to catch 'Anarchrony' but other
exhibitions such as 'Hoopoe's Heart', 'Surrealism – Present Day Cairo', 'The
Golden Calf', 'The True Story of Mohannad's Death' and Anas El Alousi's are
still showing for a little while longer.
Since it's a long
weekend there are some extra special offers for those of you who want to do
something a bit different. For the Easter vacation, leading Cairo hotels are
offering some great packages. Fairmont Nile City has a 'Getaway Package' that
will give you 20% off all food and drink from most of their outlets. Their
'Easter Food Festival Monday' is sure to leave you stuffed and content.
Kempinski Nile also has a package that tempts you with
things like a day on the pool and free access to the sauna and Jacuzzi; they
will also have a special 'Easter Chocolate Market' at Chocolate Lounge. Four
Seasons Nile Plaza has a cutely titled 'Suite Dreams Package' which gives you
one night in a suite as well as breakfast, dinner and a 45-minute massage.
Four Seasons First Residence also has its share of Easter
activities with live jazz music and egg hunting adventures for kids on Monday.
If you want to start your weekend earlier they have a package starting Friday
which includes breakfast, late check out, complimentary parking and use of the
spa. The Semiramis Intercontinental is offering an Easter Brunch on Sunday and
a Sham El Nessim Breakfast on Monday, which will include face painting
activities for kids, day use of the pool is also an option in case you aren't an early
riser. Sufi bookstore is also celebrating with an 'Easter Festival' where a huge egg will be painted.
Also on Monday, El Sawy Culturwheel will host 'Easter's Breakfast Basket' in celebration of the holiday.
So it's all right if you've decided to, or had no choice but
to, stay in Cairo because the city will never let you down. With the sun always
out, the weather gorgeous, grab a friend a go sit by a pool or enjoy lunch
outdoors; but whatever you do, don't stay home!
Happy Easter Everyone!