Cairo Weekend Guide: Happy Eid!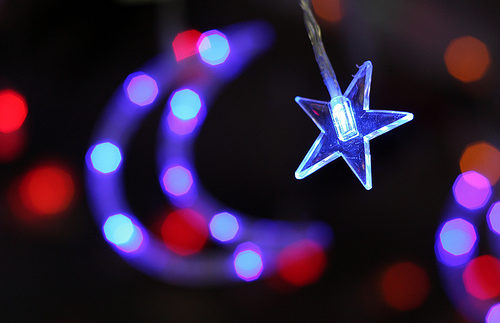 Hello
Cairo!
As we crawl
across the Ramadan finishing line, being dragged along by a sense of achievement
and the prospect of five-day Eid weekend, we can't help but look back at the
festive month with fondness and relief.
In a way,
Ramadan is like that friend you're never really sure of how to handle. We
imagine him to be tall, rotund, proud, too kind and overly enthusiastic – the type
that, with all the good intentions in the world, will grate on you before he's
gone and you realise what a damn nice guy he was and what a jerk you were.
Then we
have Eid; you're wild, compulsive, no-holds-barred, gets naked every chance he
gets buddy who acts first, asks questions later. Welcome my friend, we've
missed you dearly.
If you've
not arranged a date with your pal, Eid, we have a few last minute suggestions to
escape the city and find sun, sand and salacious joy in the Cairo 360 Guide to
Travelling in Eid.
We also
have an events calendar of the best coast-adjacent parties over the coming
days. Sunday sees British DJ duo, Freemasons, infuse Caprice Beach Club in Sidi
Abdel Rahman with their infectious dance music. Caprice will then host a
special night on Monday whose main attraction will be a DJ set by Playboy
bunnies, the Frenchy Twins. Whether they have any actual DJing talent is yet to
be seen. Down the coast at Bianchi, El
Villa welcomes DJ Lyon to the decks as well as Lebanese superstar, Nicole Saba.
Caprice continues celebrations on Tuesday with a special burlesques show and
set by DJ Ralph of Lebanon, while El Villa invites DJ duo, the Awadi Brothers,
for a big night of music.
Cairo
itself might be a ghost town over Eid, there are still a few choice events to
keep you busy in the city. Thursday sees Zamalek's Gezirah Art Center hosts a
night of theatre, poetry and music, while Egyptian band, Ana Masry, continue to
promote pride in Egypt's unique multi-cultural, multi-ethnic and
multi-religious identity. With a performance at El Sawy Culturewheel .
Elsewhere, oriental folk-jazz group, Eftekasat, continue their special summer
tour at Sufi Bookstore, with the help of Hicham Bajjou and El Mehdi Nassoli
from Morocco.
Eftekasat
will swiftly move on to the next stop of the tour on Friday at El Sawy
Culturewheel , who will also host Egyptian musical group, Fan El Namim, as well
as a screening of Al Jazeera-produced documentary, Ramadan El Kheir. El Sawy will host a gig by Egyptian pop star Mohamed
Adaweya on Saturday. As always, there is plenty of art to keep your eyes and
your mind busy, including Cala Art Gallery's Ramadan Kareem exhibition and
Zamalek Art Gallery's Masterpieces X.
Well Cairo,
stay safe, have a great Eid and we'll see you bright and early next week.