Since we can't wait to tell you all about what's waiting for you during the weekend, we'll skip the intro and dive straight into the many events that Cairo is offering in the next few days.
On Thursday, El Hadra take to Alrab3's stage for a Sufi night, Hawas sing a round of world music tunes at El Sawy Culturewheel's River Hall, Estabena head to the stage at ROOM Art Space for a Mediterranean music night, while Ila Fairouz cover some classics by Lebanese diva Fairouz at Darb 1718.
Elsewhere, El Kaff El Aswany hit the stage at El Dammah Theatre for a folk night, Cairo Opera Orchestra play a round of famous movie soundtracks on Cairo Opera House's gala night, while Yehia Khalil plays some jazz tunes at Cairo Opera House.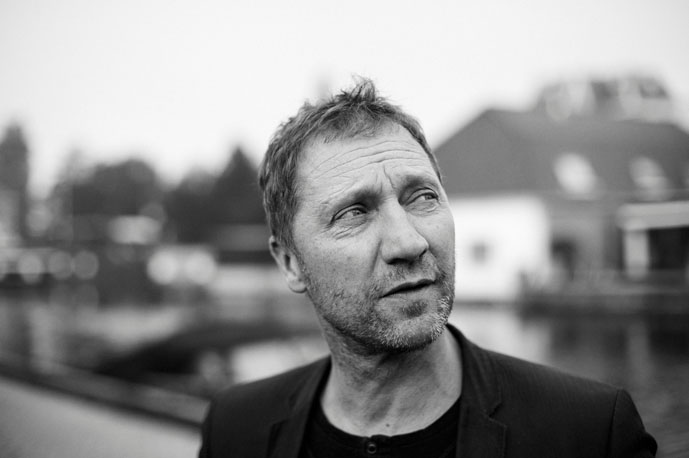 DJ Mark Knepper takes to decks this Thursday at The Tap West
(Photo: Tim Knol Photography)
Speaking of jazz, The One Four Five play a round of tunes of the genre at Cairo Jazz Club, before Funk Off come along with a twist of funk. DJ A.K. spins some R&B and hip-hop tunes at The Tap Maadi, DJs Mark Kneppers and Akladios are in charge of The Tap West's Electronic night, while DJ Lyon Avakian takes to decks for a round of pop hits at The Tap East.
When Friday comes, a massive lineup made of Massar Egbari, Wust El Balad, and Disco Masr, to name but a few, take to the stage at Family Park's Live in Black & White– now you know the dress code too. Seattle cover some Nirvana's hits at ROOM Art Space, while Angham sings some of her classics at Al Burouj Cultural Hub.
French Institute collaborates with City Stars Mall to bring French brass band Roulette Ruche at Heliopolis' mall, Noha Fekry Jazz Quartet take to the stage at Darb 1718, while Ali El Helbawy takes to the stage for a round of Arabic songs.
Friday also marks Tamer Hosny's launch party for his album, Eish Bsho'ak, which takes place at Cairo Festival City, Mahmoud El Hedewy chants some religious songs at Alrab3, while Cairo Opera Symphony pay homage to Russian composer, Tchaikovsky, playing some of his best pieces.  
Elsewhere, DJ Mohsen Kamel plays some house tunes at The Tap East, The Baladi Dogs rock The Tap Maadi's stage, before the DJ plays some of the cheesiest yet favourite tunes, while Crash Boom Bang cover some pop hits at The Tap West, before Doggy Dogs and DJ Mobbz spin some hip-hop and R&B tunes.
DJ Anthony Touma takes to decks at Cairo Jazz Club 610 this Friday (Photo: Anthony Touma / Facebook)
Cairo Jazz Club 610 welcomes Lebanese DJ Anthony Touma to decks to spin various pop, soul, and funk songs, before DJ Feedo takes over with some R&B and hip-hop hits, while Cairo Jazz Club's electronic night is courtesy of Ahmed Eid and Kitchen Crowd.
More music comes on Saturday, El Agaty grabs his guitar and takes to Bedayat's stage for a round of acoustic covers, Eman Shaker and her Friends take to Cairo Opera House's Open Air Theatre to play some famous pieces, while Do'souka play some underground tunes at ROOM Art Space.
The British Council celebrates its 80th anniversary at El Sawy Culturewheel, where British up-and-comer songstress Nadine Shah takes to the stage, The Marquee hosts a night called CineMania, where various musicians cover some soundtracks, while Alrab3 hosts an Oriental night, courtesy of Takht El Gazaga.
Darb 1718 welcomes The Sinatras to the stage to cover some of Frank Sinatra's classics, The French Institute hosts a poetry night that also sees Lekhfa taking to the stage, while Ahmed Nazmi plays songs from his latest album, Shams, at The Tap West. Cairo Jazz Club seals the weekend with a shaaby night, courtesy of Islam Chipsy and Sadaat.
That's just the tip of the iceberg, check the Cairo 360 Events page for more things to do and places to go this weekend.