Cairo Weekend Guide: Hayy Festival 2014, Cairo Opera House's 'Ramadan Nights' & More!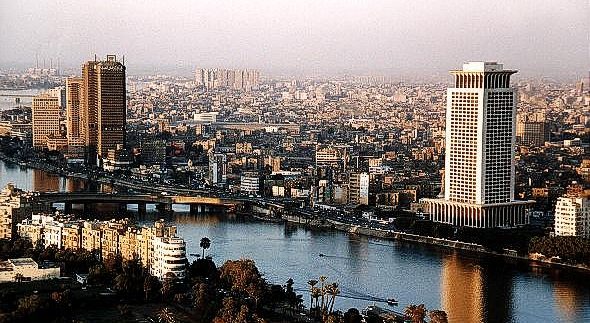 Hello Cairo!
Ramadan is taking a heavy toll on everyone isn't it? But not to worry, we have some refreshing events to get you revitalised over the weekend.
On Thursday, the Hayy Festival 2014 kicks off at El Genaina Theater with Sudanese-born American singer-songwriter, Alsarah, while El Sawy Culturewheel hosts the Arabic reggae group Meshwar Band at the River Hall.
Mohamed Mohsen lights up the Cairo Opera House stage with his powerful vocals as part of their special Ramadan Nights events, while Dandy Mega Mall puts on a dazzling Tanoura Show which you can follow with Sohoor at Kheimet El Sohbageya.
Meanwhile, El Dammah Theater hosts NubaNour for a night of catchy Nubian music and the Picasso Gallery showcases its 16th Summer Collection, featuring the works of 17 local artists,
On Friday, Cairo Opera House continues their Ramadan Nights with the oriental jazz fusion talents of Ahmed Nazmi, while Photopia starts its own series of musical Ramadan nights with the rock/folk talents of Ahmed Aly.
El Sawy Culturewheel hosts the folkloric sha'bi talents of the El Layali Group at the Wisdom Hall, while Ali El Helbawy brings his unique brand of spiritual music to the River Hall.
The El Dammah Theater features the returning talents of the Kafafa Troupe, expect to participate.
On Saturday, Makan hosts an unusual night of improvised synthesizers and electronic beats featuring the combined forces of Rami Abadir and Mostafa El Sayed with additional live visuals from Islam Shabana.
The Cairo Opera House invites you to a smooth night of violin and guitar duos with Hassan Sharara and Emad Hamdy
Head over to the El Dammah Theater and catch the Nubian tunes of acclaimed oud player Karam Murad, or spend your evening at Wikalet El Ghouri with the incredible El Ghouri Tannoura Dance Group.
Looking to break your fast in one of the many Ramadan kheimas this weekend? Check out Cairo 360's recommendations for the best Ramadan tents in the city. In addition, the city's hotels have plenty to offer in the way of fetar and sohour options.
Checkout the Cairo 360 events calendar for more – have fun!