Cairo Weekend Guide: Heart of the Equator, El Rass+MUNMA & More!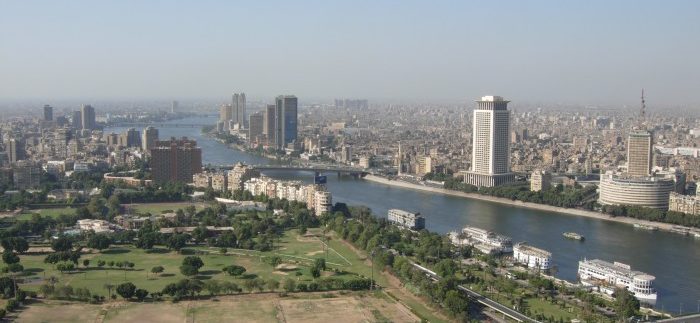 Hello Cairo!
Boy it's been really hot and the power cuts are doing us no favours. Since air conditioning has been rendered useless we encourage you to go outside and play!
On Thursday, CJC kicks off the weekend with Hany Must & Sour Crowd, while the Four Seasons Nile Plaza's Graffiti hosts Graffiti Night with DJ Roro.
Alchemy invites you to beat the heat with refreshing tropical cocktails at Heart of the Equator, and while you're there check out their latest art exhibition titled Hadean by Marwan El Gamal.
The ever-so-glamorous Shaima returns with her sultry vocals to Saigon Restaurant & Lounge, while Lorna of Cairo brings her dancing talents to Bab El Nil. O Bar welcomes back DJ Mash for a huge night of dance music, while El Genaina Theatre hosts the returning Lebanese hip-hop duo, El Rass+MUNMA.
On Friday, CJC welcomes up-and-coming DJ Kareem Auf, before Alexandria native, MadLou, takes over with his progressive house sets, while El Genaina Theatre hosts accordion player and songwriter Youssra El Hawary.
DJ Feedo returns to his R&B and hip-hop spot at O Bar, while Bamboo hosts Secret Friday with resident DJs 3abkarino, Kiko and Bob. The Swiss Inn Hotel's Almaz hosts another night of Bells & Cymbals with Dj Nader Nelson and belly dancer Nesma.
On Saturday, Balcon Lounge hosts the local psychedelic band SomeMud, while CJC offer a Nubian-inspired night with Basheer.
Byanola Band tackles social issues with an array of eclectic instruments at El Sawy Culturewheel, while Hossam Sakr and his band take to the Cairo Opera House for a night of Sufi anthems as part of the Summer Festival 2014.
This is just a snapshot of the gigs, parties and exhibitions across Cairo this weekend – check out the Cairo 360 events calendar for more. Have a great weekend!