Cairo Weekend Guide: International DJs, Spring Festival & Lebanese Love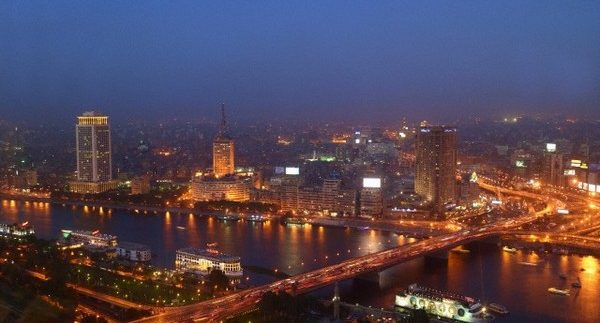 Hello Cairo!
A mid-week public holiday was just what we
needed – to rest up for the weekend. With the sun shining, Cairo is actually
sparkling, and as always, there is no shortage of things to make every weekend
better than the last.
A big Thursday night of music is on the
cards at Cairo Jazz Club, where Noha Taha kicks of the evening with her unique
brand of world music before Alexandrian band Massar Egbari get the CJC gears
grinding with some relentless jazz, blues and rock. Over at the Kempinski Nile
in Garden City, its almost-namesake Jazz Bar hosts sultry diva Michelle Rounds
for an evening of classy music.
For music of a more repetitively-thumping
nature, Yasso is being held hostage by Estonian superstar DJ Margo Sahara,
whose commercial club-pop mixes have made her a superstar in Russia. Similarly,
DJ Fabric has offerings of house music at Melouk, while the always delectable
Salalem will perform at the not-so-delectable After Eight.
With Purple in Zamalek on the fritz, DJ
Feedo has scuttled down the Nile to Opium, where he and DJ Hook play some pounding
hip-hop and r&b.
From one noise to another at El Genaina
Theatre; Checkpoint 303 is an avant-garde sound project that channels music into
raising awareness about the struggle of civil society in the Middle East and
throughout the Arab world.
If you can bear to pull yourself out of bed
before noon on Friday, the stranded desert island that is Designopolis is
keeping the Easter spirit alive with the annual Designopolis Easter Festival.
Later on in the evening, Cairo White in
Mohandiseen hosts DJ Feedo for another night of urban masterpieces, while
German house music hits Cairo Jazz Club courtesy of DJ Beno Lunson.
Elsewhere, you can catch both DJ Fabric at
Melouk and Michelle Rounds at Jazz Bar again if you missed them on Friday
night, while After Eight's considerably small stage will host Egyptian Band
Leil We Ein.
In one of the more interesting events of
the weekend, Andromida – thought to be Egypt's longest rocking rock band – will
perform a Pink Floyd and Gary Moore tribute concert at El Sawy Culturewheel.
Saturdays are quickly becoming Bamboo's
best night. The 'after-hours' club's Saturday nights have been wittily named
Lebanese Love – offering all the best
Lebanese and oriental pop you can dance to. Dancing might also occur at Cairo
Jazz Club, where Ashara Gharby's bouncy Afro-beats, blues melodies and oriental
blasts come together for a quite unique sound.
Tarab music comes in the way of the Tausi
Women's Tarab Orchestra, who will perform at the scenic Amir Taz Palace as part
of the country-wide Spring Festival. Led by Bi Kidude – a woman well into her
nineties – the group brings to Cairo music and dance, the likes of which we've
never seen before.
New art this week includes Nazli Madkour's
latest exhibition 'Homage to Women', which celebrates the female in all her glory at
Safar Khan Gallery, while Norwegian born painter Britt Boutros Ghali presents
her latest exhibition 'Transformations' at Picasso Gallery.
There you go Cairo; here's to the weekend! Check the Cairo 360 events page for more!