Cairo Weekend Guide: International Women's Day, Bazaars & Live Music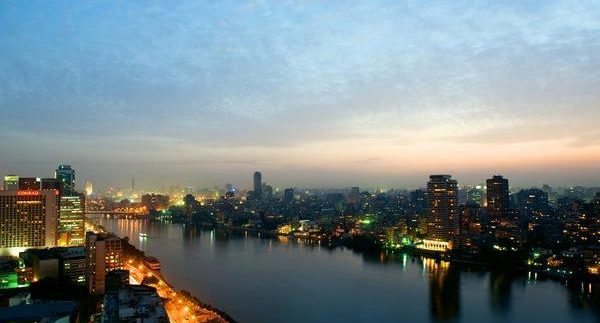 Hello Cairo!
The weather is finally warming up and its
time to take full advantage of your weekends with the countless cultural, shopping
and of course, music events that Cairo has in store for you.
The French Institute in Mounira hosts another day of the
Kiosk of French Booksellers Festival this Thursday. Students from local French schools go head to head in a
general knowledge quiz and after, in celebration of International Women's Day,
the 'Women of Cairo' seminar will be held. Later in the day be sure to catch
the screening of 'Et
maintenant on va où'. The Indian Film Festival at El Sawy Culturewheel in Zamalek finishes its three-day run with
the screening of the film 'Paa'.
Music is never
far from reach in this city, and this weekend has DJ Fabric playing at Melouk
while DJ Feedo spins his tracks at Stiletto. At After Eight in Downtown Cairo, popular local
band Salalem plays their indie-funk tunes. For more culturally driven musical
performances catch oud player Moustafa El Haj in Sufi in Zamalek or be
drawn into a world of song and poetry with the the Bedouin Jerry Band at
Tanboura Hall. Saudi singer Hatem Fahmy shares his musical talents with a
show at El Sawy Culturewheel.
With
International Women's Day this weekend, go and share your voice at the Open Mic
at Makan that set the theme to empowering women. El Sawy Culturewheel will also celebrate the day with activities such as yoga, zumba, self-defense as well as seminars
with speakers from Harassmap and the Breast Cancer Foundation.
On
Friday the Kiosk of French
Booksellers Festival continues with story time for children followed by
a great opportunity to learn something fun and interesting; comic book
drawing!
The
Percussion Show will take to the streets of Maadi with a lively group
performance that is sure to entertain and inspire. In one of the musical events of
the year the Biggest Bands Music Festival at El Orouba Garden in Nasr City include performances by Massar
Egbari, Salalem, Dina El Wadidi, Asphalt, Taxi, City Band and Black Theama.

If
you feel like dancing, no one can stop you with options like DJ Bika at the
Cairo Jazz Club, DJ Fabric, who plays for a second night at Melouk, and DJ
Feedo spreading his urban groove at Purple. This week Yasso Lounge and
Nacelle host DJ Ahmed Deeb and DJ Nitrane for a night of pure house music.
The
Kiosk of French Booksellers Festival comes to an end on Saturday and opens its media library doors to the public to take
full advantage of. There will also be a variety of workshops to take part in,
such as comic drawing and poetry interpretation.
Mohamed
Fathy, or Shank, shares his artistic talents with a unique one-time show of art,
vision and improvisation at the Tache Art Gallery as he performs a live painting performance. The music scene never slows
down and on the last day of the weekend Metal Blast celebrates its
one-year anniversary with a full-fledged concert filled with great metal band
performances at El Sawy Culturewheel. At the same venue, catch Gazaga's
traditional Egyptian sounds with a 21st century twist. For more
oriental music, Cairo Jazz Club hosts Basheer for a night of modern folkloric
beats.
With
Mother's Day around the corner, it is a great chance to hold bazaars and Cairo
is taking full advantage. The Mom Bazaar at the First Mall offers sales,
raffles and plenty of surprises, while Mingle Magazine hosts its own version at
the Intercontinental Citystars with tables filled with handmade products,
skincare products, home accessories and more.
At the Semiramis Intercontinental Hotel the 'Made in Egypt' charity bazaar
includes over 100 Egyptian designers and their products, with donations going
to the Children Kidney Transplantation Unit in Abu El Rish.
So there you go Cairo, enjoy your weekend!