Cairo Weekend Guide: January 25th, Cairo International Book Fair & More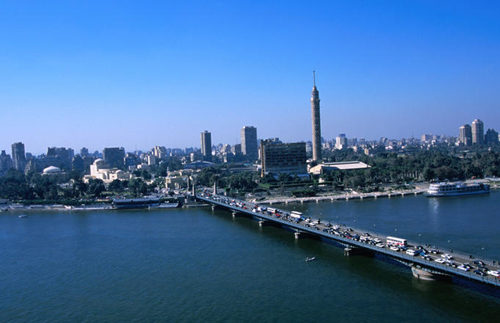 Hello Cairo!
The whole of Cairo is holding it's breath as we approach the anniversary of the january 25th Revolution, as we all cross our fingers and hope for a calm weekend. Despite the fear, it's business as usual for Cairo's venues – some of which are marking Jan25 with their own celebrations. Be sure to double-check opening times for anywhere you might go this weekend in the event that there are problems.
We begin with the 45 edition of one of the biggest literary events in the Middle East, the Cairo International Book Fair which returns to Nasr City Fairgrounds. Having kicked off earlier this week, the fair will go on until February 6th.
Thursday sees Katameya Heights Clubhouse hosts chapter two of Fifty Shades of Night, Cherine's Project perform at Beit El Raseef, and Huerco S.unleash sounds from his latest LP at Downtown's VENT. Quirky band, Gowana, perform at social-hub Sufi, whilst traditional Egyptian band, El Fann El Aseel, bring a celebratory, Oriental set to the Amir Beshtak Palace.
In one of the more unusual events of the weekend, the French Institute hosts a talk on the Egyptian dairy industry, followed by some very sophisticated cheese tasting.
Film screenings 'Kaakah Hagareya' at the Center of Artistic Creativity, and 'Farsh We Ghata', at Taalat Harb, both provide an interesting insight to the events surrounding the uprising of Jan 25th. Also celebrating the 25th, Cairo Photo Slide Jam #2 brings together some of the best political photographs from the past three years at CIC.
This Friday, DJ Lyon headlines at Tamarai, whilst Cairo Jazz Club show off the latest DJing talent at their Electrum Showcase. Roof Bar hosts another session of Roof Beats where DJ Hussain Gamal fuses his sounds with live musicians, Tony and Nedal.
Also going down the unconventional music route, Graffiti invite DJ Roro to spin alongside drummer Shaban for a non-stop party, and Otium welcomesCairo Expat's Carnival 2014, complete with an exotic DJ line-up.
For a raw portrayal of an artists' experience of Cairo, head over to Artellewa where Anthony Martins de Macedo puts on his PODY performance. Fighting against corporate animal abuse, Sufi screens the hard-hitting documentary film 'Earthlings'.
Rounding up the weekend on Saturday, Alchemy invite patrons back for some lethal tomato juice at 'There's Something Bloody About Mary', and live music venue, Cairo Jazz Club, switches things up for a quiet pub night. At the Four Seasons Nile Plaza, The Nagwan Latin Band brings some oriental sounds to luxury nightspot Graffiti.
Art exhibitions continue to impress; the most recent openings include 'Make Room For Me' by Tamara El Samerai at the Gypsum Gallery, and 'Odyssey and Circus' by Faten Al Nawawy at Picasso.
With so much going on, this is only a snippet. For many more events, be sure to check out the Cairo 360 event calendar – have a good weekend!