Cairo Weekend Guide: Japanese Film Festival, American Idol Tour & International Music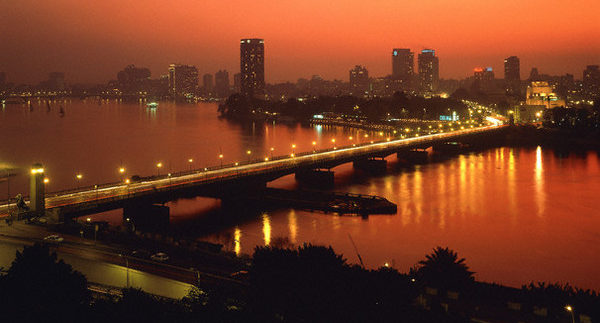 Hello Cairo!
Well into the summer season, Cairo is
turning up the heat in more ways than one and as always, this great city is
serving up the best music, nightlife and events around. It may be a hot one,
but this is what this week's precious weekend has to offer.
On Thursday, Sufi welcomes Hungarian jazz
and trip-hop musician Zsuzsanna Mészáros, better known as Marge, while Cairo
Jazz Club also hosts an out-of-towner as Nashville native Eve Fleishman hosting
an evening of sultry blues and jazz music. Following later that night, Bad Mojo
will wrap the night up at CJC with their brilliant blues covers.
Opium welcomes urban master DJ Feedo for
Pose while local indie-pop favourites Salalem are back for their weekly slot at
Downtown Cairo's After Eight. El Sawy Culturewheel resurrects the soul and
music of the legendary Om Kolthoum through puppetry, while contemporary
oriental band Darwasha are El Sawy's live music for the evening. Cairo Opera House celebrates the 50th
anniversary of Algeria's independence by hosting a concert in commemoration of
legendary singer Warda who passed away this year.
Cairo Opera House will also host the Japan
Foundation Cairo Office's Japanese Film Festival, which launches tonight in the
Artistic Creativity Centre. Celebrating the work of legendary director Akira
Kurosawa, the ten-day festival will screen his best work, starting tonight with
his 1958 masterpiece, The Hidden Fortress.
Meanwhile, Bikya Maadi has a double header
of entertainment with a performance by funk-rockers Buzzz and a no-holds-barred
trivia night.
The music continues this Friday with DJ K-Z
and DJ Battawi at Cairo Jazz Club breaking out the best proggy. Elsewhere, O
Bar continues its fine tradition of bringing the best DJs in Cairo to its
decks; this time its DJ Feedo at the aptly named, the Bounce.
On a different note, Cairo Opera Ballet
Company's Zorba & El Leila El Kobra
performance will see acts from the classic ballets being performed on the grand
stage of the Main Hall. Meanwhile, El Sawy Culturewheel hosts Tunisian band
Kalim as well as popular Egyptian pop star Shady Hassan.
The Japanese Film Festival continues with a
double screening of Red Beard and Drunken Angel, while Sufi in Zamalek
invites Cairo to snuggle up with a drink and snack for a screening of Pixar
animation Up.



In one of the more peculiar events of the weekend, the whirlwind that is the
American Idol World Tour stops of at Cairo Opera House, where fans of the show
can catch a glimpse of the finalists.
Closing the weekend on Saturday, Egyptian
band Malaleem's smooth fusion of oriental jazz and funk rock takes centre stage
at Cairo Jazz Club, while shaabi rappers
No Comment get grimy at After Eight. Also representing local talent is Kal Cook;
a group who'll bring a night of authentic rumba and flamenco to El Sawy
Culturewheel.
You can extend your weekend by a few hours
at Cairo's only after-hours club Bamboo, and dance the night – and the early
morning – away with Lebanese Love; a night of new and classic oriental music.
Finally, the Japanese Film Festival continues
at Cairo Opera House's Artistic Creativity Centre with screenings of The Idiot and the classic drama, Rashômon.
The art scene in
Cairo continues to flourish, with some groundbreaking exhibitions filling the
galleries of the city. This weekend will be the last chance to see photography
exhibition 'Sit Down. I Tell You a Story' at Mashrabia Gallery, while
HarassMap's Harassment Exhibition and Joshua Goode's 'Lost Gods', both at Darb
17 18, continue to garner praise.
There you go Cairo, have fun!