Cairo Weekend Guide: Label Night, Dry Night & Art Night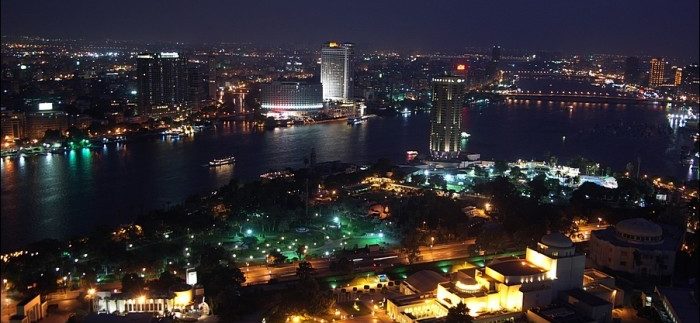 Hello Cairo!
WithFriday being a dry night, nightlife events are on the slim side this weekend; but Cairo being Cairo, there's never a lack of ways to keep yourself entertained.
On Thursday, VENT kicks off the weekend with a special Label Night, this time featuring Jimmy Aqsuith and Route 8 of Lobster Theremin. Across the Nile, Cairo Jazz Club hosts popular Alexandrian band, Massar Egbari, with their unique brand of rock and jazz.
At Fairmont Nile City, DJ Nii returns to O Bar with his progressive house sets, while Osama Al Hady and his band take the stage at El Sawy Culturewheel. Dokkit night-spot, Alchemy, hosts the tropical inspired Heart of the Equator, while violinist, Nasser Morali, provides the entertainment at Overtime Bar & Restaurant in Mohandiseen.
Back at Fairmont Nile City, belly-dancer, Leila, struts her stuff at Bab El Nil, while Heliopolis nightclub, Cavallini, host Toxic Thursdays with DJ Garo.
On Friday, Enjoy a BBQ Brunch at Cairo Marriott Hotel featuring cuisines from all over the world, or head over to Fairmont Nile City's Napa Grill for the Friday Jazz Brunch.
Meshwar Band offer an evening of Arabic reggae at El Sawy Culturewheel, while Dina El Wedidi holds her album release concert at the AUC Greek Campus. Fun Factory presents a stage-adaptation of Alice in Wonderland at MUST Opera House, while Noha Taha takes centre stage at Saigon Restaurant & Lounge.
Catch quirky exhibition, RESTART, by Qarm Qart at Mashrabia Gallery, or the' In Love with Egypt' at Gallery Salama, which brings together the works of ten local artist.
On Saturday, Cairokee perform a special concert at New Generation International School hosted by El Sawy Culturewheel, while Dina El Wedidi follows up her album release with a gig at Cairo Jazz Club.
El Mojito encourages you to bring your dance shoes to their Salsa Night, or if you'd rather watch people dance than dance yourself, check out the El Ghouri Dance Troupe at Wikalet El Ghouri.
Awtar El Kalemat, led by Manal Afify, takes the stage at ElSawy Culturewheel, while Al Kahila Art Gallery hosts Mohamed Damarawy's exhibition, Fantasy. Finally, Zamalek Art Gallery hosts two different exhibitions, the surreal paintings of Mohamed Said Ryad and sculptures of Mohamed El Fayoumi.
This is just a snapshot of events across Cairo this weekend – check out the Cairo 360 events calendar for more!